It's sometimes hard to strike a balance between blogging and following blogs. Not to mention finding blogs you really want to follow. So I thought i'd take some time out of blogging about what I want to blog about and share with you some of my favorite reads. Not only do I love posts recommending fellow bloggers, it is also nice to take some time to appreciate their work and get to know the person behind the blog.
So for my First Blog of Note I chose "thegirlaroundthetown", 24 year old Fashion and Lifestyle Blogger, Sarah, from Leicester, England. She was one of my first followers and her blog topics are always, without fail, something that interests or inspires me. Thanks Sarah!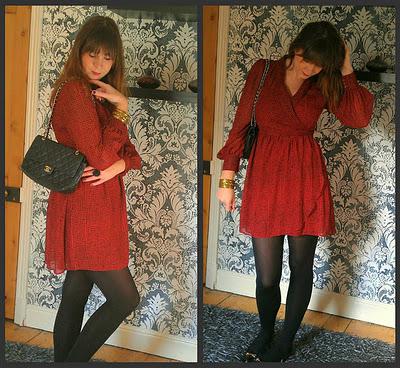 Visit thegirlaroundthetown.blogspot.com and don't forget to follow her on Twitter @thegirlaround
Why did you start your blog and what was your inspiration for the name "thegirlaroundthetown..."?
I'd been following lots of blogs for a while, so a few months a go I finally decided to start my own. I've always loved fashion, I read far too many glossy mags and often bore my friends senseless with my fashion chat, so it made sense to channel my energy and passion for fashion into something more substantial. I love to write and I adore photography, so it felt like the right choice to bring all my creativity together and share it with like minded people. I came up with the name 'thegirlaroundthtown...' as I knew I'd also end-up blogging not just about fashion, but also about my social life in general - gigs, nights out, lunch with friends, mini-breaks away etc, just generally being that girl who gets up to all sorts of sociable scenarios!

What do you do for a living and what are your career aspirations?Whilst at University I wanted to be a Fashion Buyer, but when I graduated the credit crunch had hit and so opportunities were few and far between for any career within Fashion. With bills to pay I decided to take a safer career path by completing an MA in Education, and I now work within the Education sector. In all honesty I know I don't want to do my job forever, I would like to have a career change in the next few years to something which involves fashion, but I'll have to see what happens. Fingers crossed!
How would you describe your own personal style?

Eclectic! My style changes daily to suit my mood and what it is I'm dressing for! One day it could be a pretty shift dress, with ballet pumps, a trench and my Chanel 2.55, the next it could be stilettos, skinnie jeans, an oversized rock tee, biker jacket and bed-head hair or maybe even a hippy maxi dress with a crochet shawl and fedora! The only things which I always seem to be able to incorporate into any look is red lipstick and anything leopard print, two things which I totally love!
Where are you favorite places to shop and why?
I'm a high street girl at heart so my go-to places are primarily Topshop, H&M, Asos, New Look, River Island, Zara and Primark. I do like to mix high street pieces with items from indie labels and vintage stores too, everyone loves an item which nobody else is going to have. Ebay is also an ultimate shopping emporium of mine, it's great for getting sold-out items, past season lovelies and rare vintage gems!
What is your favorite fashion season and why?
It has to be Spring/Summer! I love being playful with colours and fashion seems so much easier when the weather is warmer and therefore you don't have the burden of extra layers and a winter coat. I'm terrible at dressing for winter - as my style can change so much on a day to day basis I struggle to find coats and knitwear which can reflect the versatility I need. Warm weather makes my fashion life a lot easier!
Who is your style icon(s)?
Ah I have so many! My all-time favourites have to be Audrey Hepburn, Kate Moss, Jean Shrimpton and Alexa Chung. These are women I feel have signature classic styles and I know I will look to them for inspiration for a very long time to come. Other styles I'm admiring at the moment are Blake Lively, Jameela Jamil, the Olsens, Rachel Bilson and Fearne Cotton - although my current style icons are very fickle and likely to change at any time, unlike my all-time faves who are there to stay. Also, I recently discovered the singer Lana Del Rey who has this phenomenal 'Retro Americana' style, kind of 'trailer-trash meets Jacky Kennedy meets 50s Hollywood starlet', I know her style is going to make some waves in the fashion world and I for one will be channelling it!
What is your favorite piece in your wardrobe? (feel free to share a photograph)
I can honestly say that I don't really have an absolute favorite piece of clothing which I've had for a long time or anything like that, my favorite pieces tend to be what I'm loving at that very minute and therefore change quite often. One thing I have had for a long time is my trusty leather biker from Next, which at about five years old is starting to look very tired and in need of replacing! At the minute I'm also loving my Kate Moss for Topshop Paisley Playsuit, my trusty Vintage Levi Denim Shorts and my Leopard Fur Swing Coat from Topshop. In general I'm also very partial to breton striped tee's, my black skinnie jeans and classic black stiletto court shoes.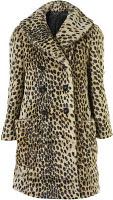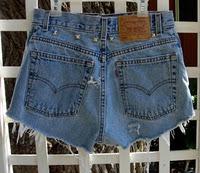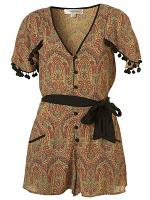 Besides fashion and blogging, how else do you enjoy spending your time?
I'm a huge music fan and my boyfriend is in a band, so gigs and festivals are a big part of my social life, you can't really say no when your getting backstage passes can you?! Also I'm a huge foodie so I love going for lunch or dinner, this can be anywhere which serves good food and wine really, I'm not fussy so long as I'm in good company! I do enjoy being a bit of a culture vulture also, so checking out art galleries, museums or architecture is always a nice way to spend a few hours, especially if it can be incorporated into a mini-break in a different city! Ideally in the next few years I'd love to travel the world and see everything!
Can you share some of your favorite blogs?
I love reading other blogs, I get fantastic style inspiration from other bloggers out there so I make sure I keep up to date with lots of them. Amongst my favourites are Cats and Rocking Chairs, What Olivia Did, Jazzabelle's Diary, Zoella, Frassy, Oracle Fox and She's Under The Spell. I'm sure there are also lots more blogs out there which are right up my street but I just haven't discovered them yet, so I know that list will continue to grow.
What's on your christmas wish list this year?
As my trusty old biker is on it's last legs I have informed my parents that they will be buying me a new one. Leather jackets seem to have risen in price lots since I bought mine a few years back, so I'm happy to wait until the sales to get a new one. I have my eye on a few from Topshop, Asos and Oasis so we'll see which one I end up with! From my boyfriend I'd love a YSL Arty ring or a small Mulberry handbag such as the Mini Alexa, the Bayswater Clutch or the Lily - however, we are saving for our year of travelling, so in reality something pretty from Topshop is much more likely. I'm loving their velvet halterneck dresses, so perhaps I'll be asking him for one of those to wear on NYE.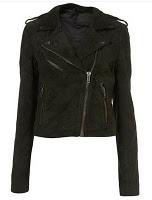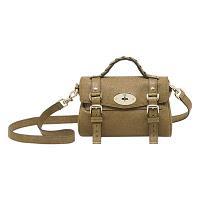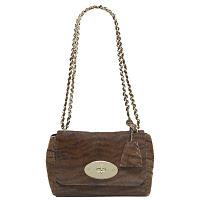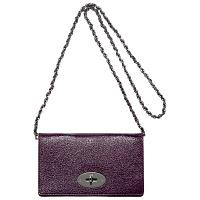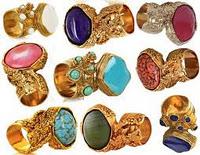 Any fashion tips and/or blogging tips you want to pass on?
I think all bloggers just need to be true to their own style. Fashion blogging is an over-saturated market, so many people think the way to stand out is to copy those who already have a successful site, but it really isn't. You need to be as unique and uninfluenced as you possibly can be so that both your blog design and content is totally original, that means completely being yourself and not trying to imitate the bloggers you admire! And patience is a virtue, nothing wonderful happens over night!