Blind Mission: A Thrilling Espionage Novel
by Avichai Schmidt is about Dan Greenberg, an Israeli sales manager. It is about the incidental sequences built so intelligently around the lead character Dan Greenberg. Dan is recruited by an Israeli Secret Service for a secret mission involving assassination. Blind Mission is a thrilling psychological drama that takes you to a ride of interesting twists and twirls in this fiction sequence. This nail-biting thriller promises to keep you engaged throughout.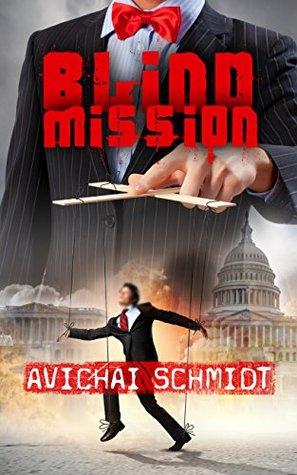 I liked the way Avichai sequenced the story of Blind Mission: A Thrilling Espionage Novel. This reconnaissance
uncovers so many undercover activities in such a thrilling manner that kept me hooked to the story. The interesting part is the way Dan Greenberg, the lead character, a sales manager by profession, becomes a part of an assassination mission, without even getting a hint of it. What all he does as a leading component of this secret mission is actually being driven by the Israeli leadership. This made me wonder how a diplomatic emergency can slide silently in the life of a common man without anyone getting to know about it. That was the height of secrecy and perfection that the man who is handling the operations of this mission in his individual capacity stays unaware he has been recruited for an assassination mission. It is also amazing to see how the espionage operations work in zeroing down their agents and its logistics. The guy never knew about whatever was happening in his life was being manipulated so intelligently by someone else.
There is nothing considerable that I felt as uninteresting while reading Blind Mission: A Thrilling Espionage Novel.
I would rate this thriller as 4 on a scale of 5. Blind Mission: A Thrilling Espionage Novel by Avichai Schmidt is for all mystery, psychology thriller lovers. You will definitely find a high level of drama and action in this book. It will keep your adrenalin rushing and mind juggling.