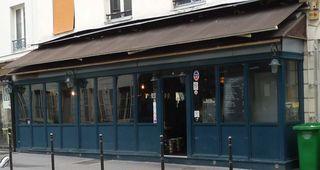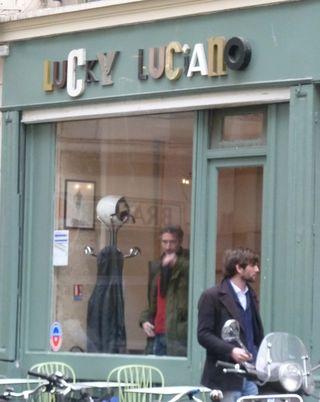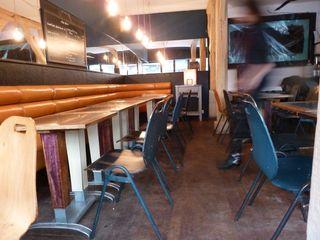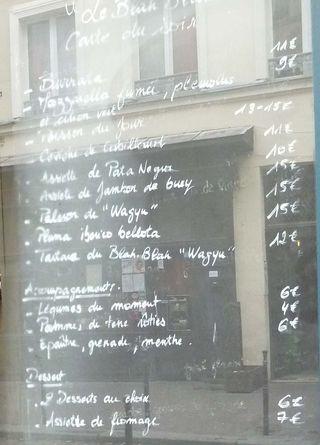 5.3 Blah Blah aka Le Blah Blah, 4, Cour des Petites Ecuries in the 10th (Metro: Chateau D'Eau), 09.82.26.13.02, closed Saturday lunch and Sundays, is a place my Chinese agitator friend found in her quartier that lists itself as a tapas place.  It's on the street that's apparently become "hipster heaven" at cocktail hour, across the street from Lucky Luciano and Flo.  I entered at 12 noon, 30 minutes before our reservation, because my banker had finished my transactions in record-time and it was cold as the devil outside.  When I entered, the staff were busy smoking, cleaning and toting stuff from the cellar frigos.  It's a dump, but a planned dump, like Au Passage, and the carte looked promising.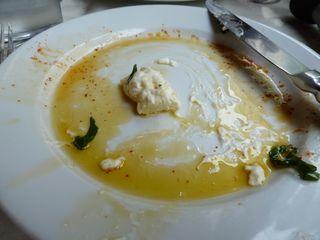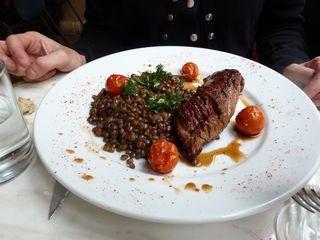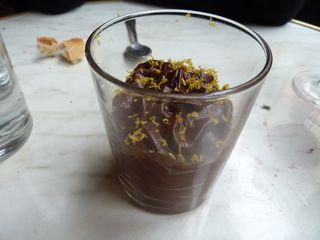 I was all set to order the ceviche of cod and paleron of Wagyu beef when our charming waitress announced that at lunch there would be the following:
burrata
veal with lentils
colin with celery puree
chocolate - and that's it.  OK, that's what we had. As you can see we followed the New England Journal of Medicine's recs about the Mediterranean diet and had lots of olive oil with our burrata; then deviated a bit for the veal with wonderful lentils (she loved it all); the colin with a crisp skin and moist interior and intense chocolate dessert - really dense, intense and good.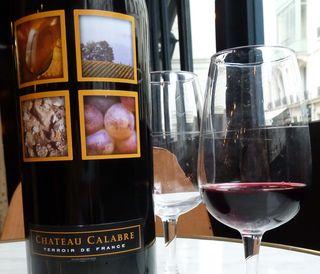 With a bottle of Bergerac that once it breathed was quite good, no bottled water and two coffees, or bill was 59.40 E.
Go?  You know, once we got over our disappointment at the lack of tapas, it was a surprisingly good meal in a neat place at terrific prices.