Black Star Riders supported by Backyard Babies and Gun, Rock City, Nottingham,14th March 2017
Having been away for the weekend watching a selection of tribute bands at Legends of Rock 'Yarmageddon', I came home on Monday evening to a message offering me the chance to go see the Black Star Riders at one of my favorite venues. I knew I wouldn't turn it down.
I had not seen either of the support bands before so it was going to be interesting to see what the build up to the headliners was going to be like.
Gun came on with the crowd already building up, they brought their own blend of traditional British rock (Scottish to be more precise).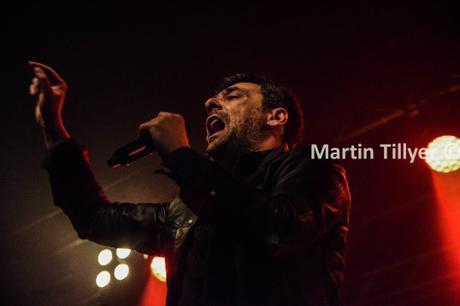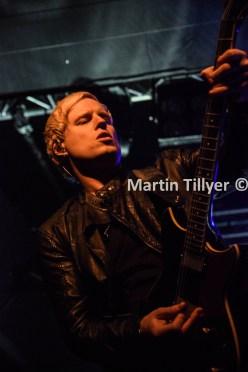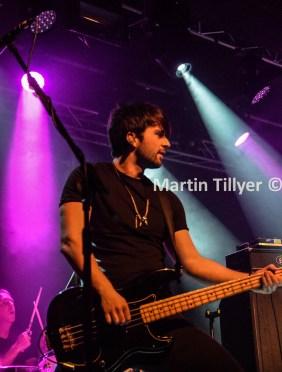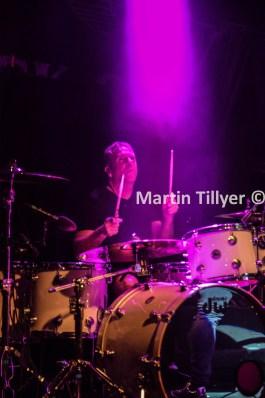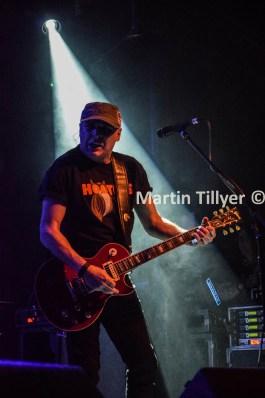 Their set had a good balance from their back catalog including the cover of Cameo's "Word Up" and a cracking new track "She Knows" from Gun's forthcoming album.
Set:
Let It Shine
Word Up!
Don't Say It's Over
Better Days
She Knows
Steal Your Fire
Shame On You.
Band – Dante Gizzi, Vocals – Jools Gizzi, Guitar – Tommy Gentry, Guitar – Andy Carr, Bass – Paul McManus, Drums
Following these were Swedish rockers Backyard Babies, This was a band I hadn't previously heard of. From the start they were into a set that had far more pace with a harder edged rock with a heavily Punk influenced sound, bringing to mind bands such as Hanoi Rocks.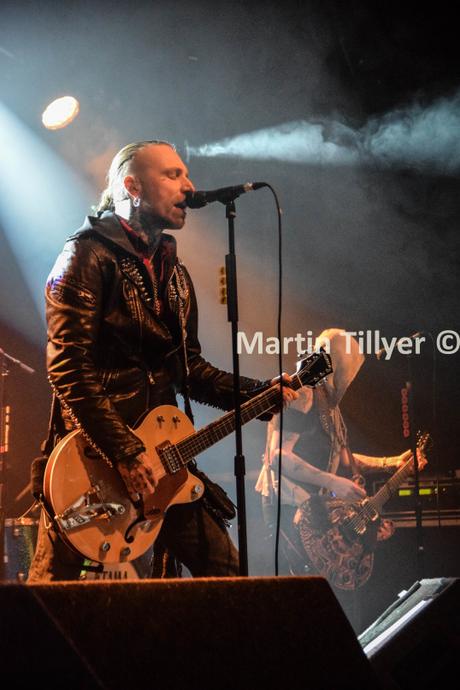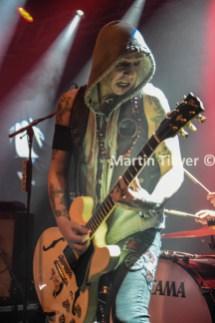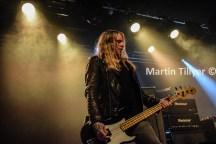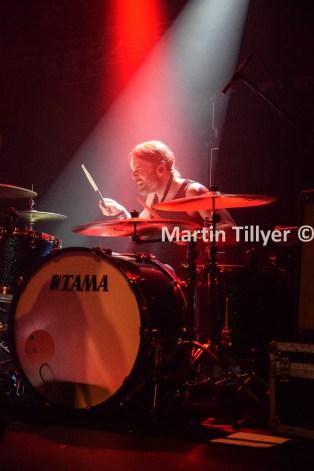 Set:
Th1rte3n or Nothing
Dysfunctional Professional
The Clash
Brand New Hate
Bloody Tears
Nomadic
Minus Celsius
Look At You
Band – Nicke Borg, Vocal – Dregen, Guitar – Johan Blomqvist, Bass – Peder Carlsson, Drums
Each of the support acts played for about 40 minutes, leaving about 30 mins until the Black Star Riders which soon went by. This was to be the third time I had seen them – the first was at Download. At that time I had not heard of them, but did initially think they sounded like a good Thin Lizzy covers band (we were not near enough to really see the stage and the weather was shocking)! I was so impressed with their original music, and when I returned home to investigate them and found that they had Scott Gorham on guitar it became a lot more obvious why! I bought the first album at that point. At that time the set was actually split 60 – 40 % of new tracks to the old Lizzy tracks.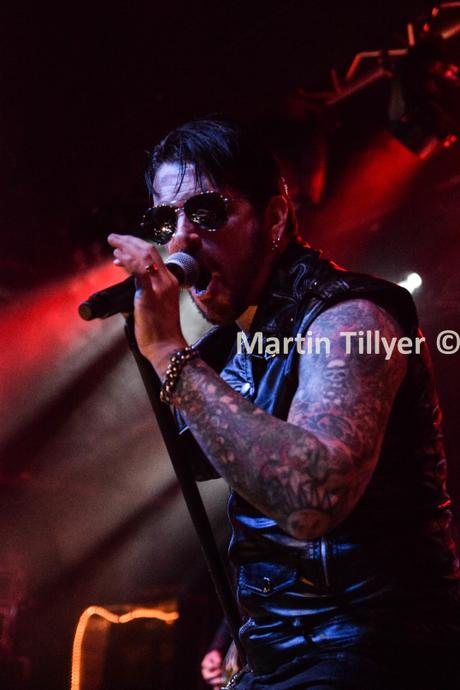 Tonight, they started off the set with the title track of the new album "Heavy Fire" before leading into "Bloodshot" and "The Killer Instinct". It was then back to the new album for "Dancing with The Wrong Girl".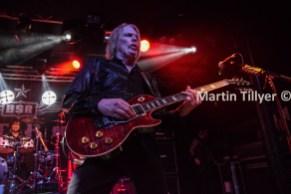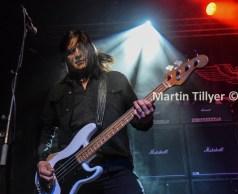 It is becoming obvious that they are a really tight unit giving their own blend of rock still with Irish influences which you would expect with Ricky as a front man.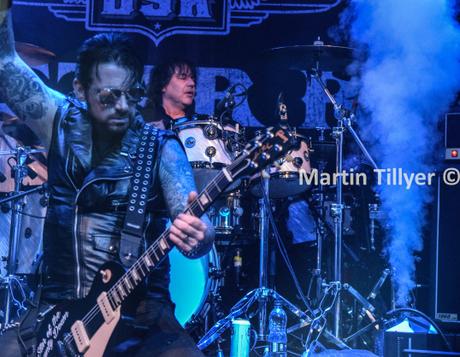 "Soldierstown" and "Hey Judas" lead to two more of the new tracks, "When the Night Comes In" and "Cold War Love" which is a slower number, one of my favourites from the new album.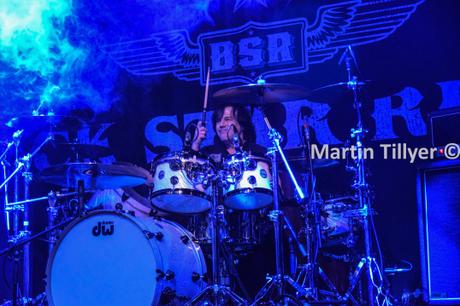 "All Hell Breaks Loose" speeds it up again next, followed by a track that I, perhaps controversially, feel didn't need to be in the set, "The Boys are Back in Town". Time has moved on and now into their third album they are definitely a band in their own right and in my opinion they don't need to keep the Lizzy Link going.
Back then to "Hoodoo Voodoo", "Who Rides the Tiger", another faster punchier number, followed by "Blindsided".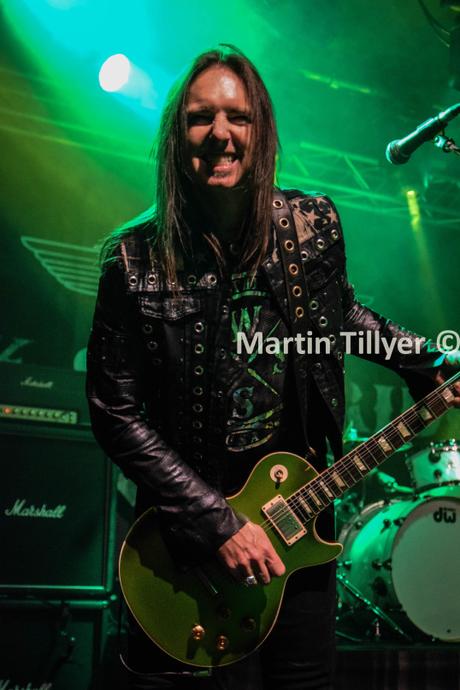 "Thinking About You Could Get Me Killed" and "Testify or Say Goodbye" from "Heavy Fire" lead into penultimate tracks "Kingdom of the Lost" and "Bound for Glory".
With the finale of "Finest Hour", BSR had been on stage for well over an hour and I wish it could have lasted much longer – an amazing performance as I had expected.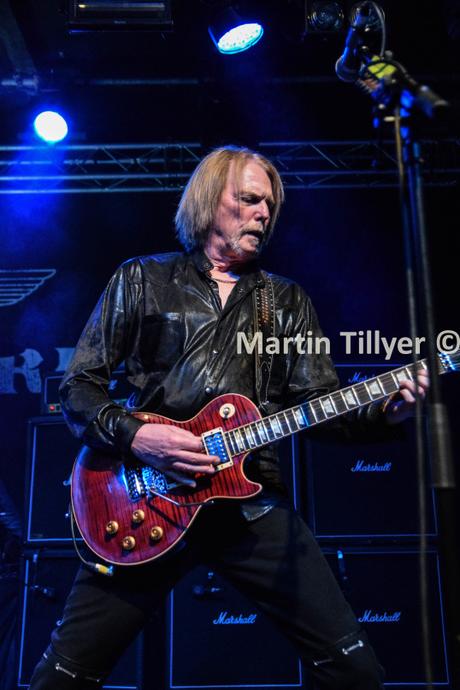 I did hear people saying at the end they wished they had played more Thin Lizzy… but to me, they are the BLACK STAR RIDERS and nothing else is required.
Thank you, until the next time…
Review and photos by Martin Tillyer
Editor: Fi Stimpson
Advertisements