Noir Gabardine ( Black Gabardine) the elegance of a soft heart, dressed in sandalwood and rosewood.  This fragrance will make you stop, think and inhale again to really wonder where is this fragrance taking you back to? This show stopper opens sporty and fresh with a blend of elegant citrus fruits tempered with a distinctly natural galbanum. Noir Gabardine a lightly spicy ginger note introduces a heart of soft, sensual rosewood and Australian sandalwood. As the base notes of vanilla, tonka and amber slowly wash over the woody notes, changing course again to become something comfortable but more elegantly constructed. T-shirt and jeans? Cocktail attire? Like any great black accessory, Noir Gabardine truly  goes perfectly with everything.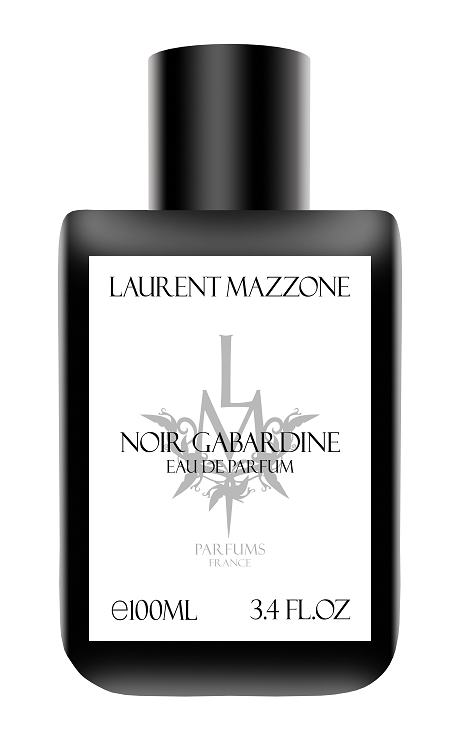 Black Gabardine LM Parfums discover at Parfumerie Trésor Hong Kong
About LM Parfums
The founder of LM Parfums, Laurent Mazzone was fascinated with fragrances since young. In 1998, Laurent dedicated his professional life to fashion and opened his first boutique in Grenoble (South East of France). It did not take long before his passion for scents came up. Initially thought to perfume his boutique, Laurent started to create candles. His boutiques started to grow and by the year 2000 they had 5 luxury boutiques.
Laurent's passion for fragrances did not die, he treated his boutiques as a space to experiment and enable him to offer his customers: candles, fragrances, home fragrances and body care. Totally guided by the universe of fashion, Laurent took the risk in 2010 to translate atmosphere from his imagination into fragrances. A unique and complimentary fragrance line. A perfectionist, Laurent was always chasing for quality and uniqueness. He came across renowned noses that he had always admired by their creation fulfilling his emotion. LM Parfums officially born in 2010 reveals an art of living tinted with luxury and dream.
Perfume: Noir Gabardine
Price: HK$ 1,780 / 100ml
Come and find your fragrance today at :Parfumerie Trésor Hong Kong  G/F., 28 Lyndhurst Terrace, Central, Hong Kong. Opening hours : 11am – 8pm
For further information : Call: +852 2711 5922