Hello Fashionistas!! I hope everyone is doing well and that you are staying fabulous as usual. Fashioncrush1 is pleased to announce that Birmingham Fashion Week is here! These are exciting times in the city and fashioncrush1 and our other affiliates will be there to cover all the excitement for you.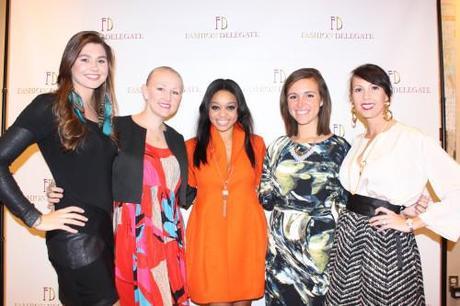 Gus Mayer at the Summit will be hosting the kickoff party Tonight so come out and join the festivities with all the fashion forward people in the city and state. I will give you guys  the schedule so you can join in on all the excitement this weekend is bringing. All proceeds will go to Camp Smile-A-Mile and Alabama Forever .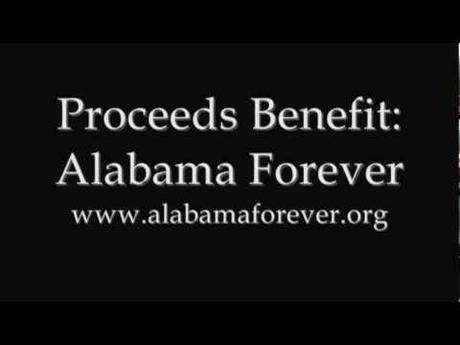 Here is a glimpse of some of the designers presenting at Birmingham Fashion Week …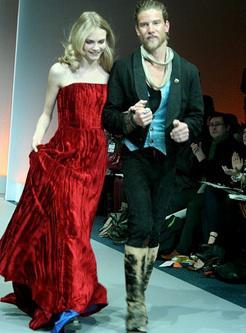 JEFF GARNER
prophetik.com

Romantic visual artist, pioneer, and unconventional designer Jeff Garner and his sustainable, organic label Prophetik are on a path of transformation, leading the evolution of fashion and changing our perception of luxury.
The uniqueness of Prophetik begins with the artist himself. Garner's vivacity and his commitment to creating distinctive, sustainable, eco-friendly fashion is a reflection of his environment. Born in the Civil War town of Franklin, Tennessee, and raised on a horse farm, Garner grew with connectedness to nature and a peaceful understanding of the world. The Prophetik label's genesis came once Jeff made the decision to combine his love for his surroundings with his artistic desires.
"We all have a story to tell…we all have a canvas…and my canvas is clothes….Jeff Garner
facebook.com/prophetik
Well put Greg. I look forward to his presentation this year. I know it is going to be amazing .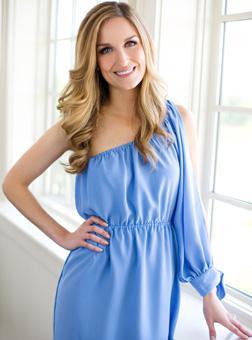 LAUREN LEONARD       
leonacollection.com
Lauren Leonard is the creative mind behind Leona. Her entrepreneurial spirit and adoration for fashion were recognized at an early age. She had an intuitive eye for fashion trend forecasting and loved to inform her family and friends of the next big fashion movement long before it appeared in stores. At 16, she began working in luxury fashion boutiques and quickly became a women's buyer. In college she decided to further pursue her fascination with fashion, and eventually she made the move from her deep southern roots to the bustling streets of New York City. While working in New York, her confidence in her vision grew as she excelled in the world of design.
facebook.com/LeonabyLaurenLeonard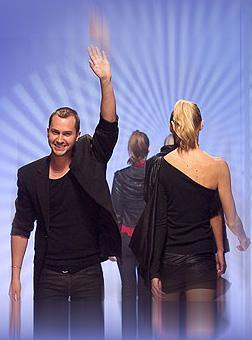 CHRISTOPHER COLLINS SPONSORED BY THE CLOTHES TREE       
christophercollinscollection.com
As a Gen Art honoree and a "Resident Talent" for Lucky Magazine, Christopher Collins is becoming an unstoppable force in fashion. Currently enjoying his role as the resident designer on ABC Family's "Jane By Design", Christopher Collins is making his mark and proving that he is here to stay. Made in San Francisco with European and Japanese textiles, each garment demonstrates quality, luxury, high fashion and femininity with a fit that rival the greatest in the industry. In Fall 2008, Christopher Collins founded Christopher Collins™ with lifetime friend and award-winning filmmaker, Erica Filanc Tanamachi. As Tim Gunn noted on Project Runway, Christopher Collins is "redefining American Sportswear."
facebook.com/Christopher-Collins-Collection/186969073657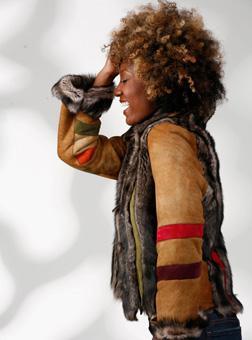 IOTA
iotawestenburg.com
Machteld Schrameijer attended the prestigious Ecole de Couture de Charles Montaigne. The Ecole de Couture emphasized the techniques that went into the making of a couture garment. Machteld's teachers had worked at venerated French couture houses such as Chanel, Balenciaga and Lanvin. In 1997, she introduced her leather and shearling collection and has developed this line into a group of one of a kind and  limited production pieces. Using the finest European skins, in her designs, she developed a flowing, light and natural style, embellished with fabrics collected on her travels. Luxurious textures and colours in unusual patterns and forms evoke far away cultures and places, but stay elegant, comfortable and modern.
Ecological issues also cause into Machteld's work.
The skins that she uses are all by-products of the food market. They are durable, renewable, recyclable, biodegradable. The chemical alternatives like fake fur, to real leather and shearling are not as effective nor environment friendly. For her, a product made out of animal skin, ties into a very old feeling of luxury, adornment and protection.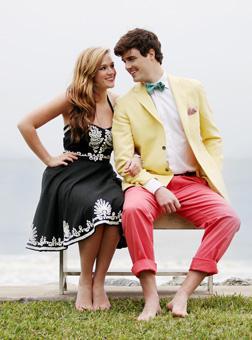 SOUTHERN PROPER                     
southernproper.com 
Style, Tradition and Authenticity are the Southern pillars that inspired the creation of Southern Proper, Haberdashery for the Southern Gentleman. Emilie Claire Howard  (fondly known as Emmie) and Reagan Hardy Howell co-founded the company in late 2005 and planted their roots in Atlanta. By combining their appreciation for heritage and fashion, they infused that passion into a men's accessory line that is much deeper than their southern accents.   Reagan was born and raised on the porches of the Carolina coast, while Emmie grew up on a cotton farm in the Tennessee Delta.
By launching their brand based on men's décor and dress, each bow tie (Beaus™) and necktie (Gents™) is adorned with hand-drawn designs, made of superior king twill silk, and the neckties are even hand crafted in the South. And although neckwear is the best way for a man to add a splash of color to his suiting's, the Southern Proper line has expanded to include boxers shorts, belts, hats, Oxford's and pocket squares.  You can find these fancies in over 250 specialty men's retail shops around the Southeast and online at

southernproper.com

.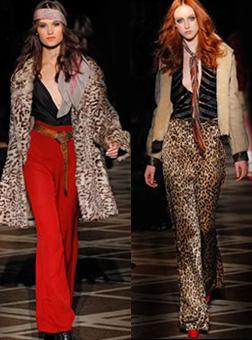 WHAT GOES AROUND COMES AROUND
 whatgoesaroundnyc.com
Founded by college friends Gerard Maione and Seth Weisser, What Goes Around Comes Around (WGACA) began as a meticulously edited vintage boutique in SoHo, New York. After more than a decade spent traveling the globe in search of the finest vintage clothing and antiquities, Maione and Weisser launched the WGACA Collection, a vintage-inspired line for women and men. The founders' vast knowledge in fashion history coupled with their keen focus on current trends inspired a modern collection with a vintage aesthetic.
facebook.com/WGACANY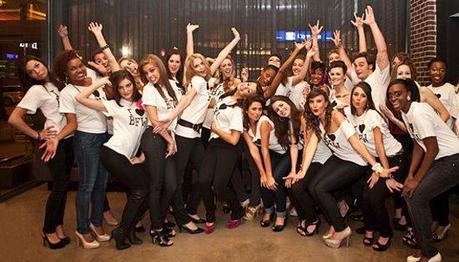 For your complete Birmingham Fashion Week Scheduke visit their website at bhamfashweek.com
See you at the shows…Until Next Time….
Stay Fly ….
============================================================================================
SCHEDULE
Wednesday, February 8, 2012
KICK-OFF PARTY
sponsored by Gus Mayer
Thursday, February 9, 2012
THURSDAY NIGHT
11 Emerging Designers – 5 finalists selected
18 Rising Design Stars – 9 finalists selected
Boutique A: Soca
Boutique B: Laura Kathryn
Up & Coming Designer: 2011 Emerging Design Winner, William Bradley
Featured Designer: Southern Proper
Headlining Designer: Annie Griffin, sponsored by Manhattan South
Model Competition
After Party sponsored by Ona's
Friday, February 10, 2012
FRIDAY NIGHT
11 Emerging Designers – 5 finalists selected
18 Rising Designers Stars – 9 finalists selected
Boutique A: Theodora
Boutique B: Stella Blu
Featured Designer: Iota
Featured Designer: By Smith
Headlining Designer: Prophetik
Model Competition
After Party sponsored by Avondale Brewery
Saturday, February 11, 2012
BRIDAL DAY
6 Runway Shows:
Bella Bridesmaid
Bella Couture
The Clothes Tree
Mr. Burch
Ivory and White
Headlining Designer: Heidi Elnora
SATURDAY NIGHT
10 Emerging Designers – Emerging Designer Winner Announced
18 Finalist Rising Stars – Rising Design Star Winner Announced
Model Competition- Face of BFW 2012 Winner Announced
Boutique A – Shaia's
Boutique B- Gus Mayer
Featured Designer: Christopher Collins
Featured Designer: Leona Collection
Headlining Designer: What Goes Around Comes Around
After Party sponsored by Cantina
Sunday, February 12, 2012
SUNDAY MORNING
Come out and cheer on the runners as BFW is the official sponsor for mile 11 of the Mercedes Marathon