This relief was discovered in the funerary temple of King Userkaf. It depicts a flock of birds in papyrus marshes.  The relief was painted and engraved with very fine details. Several kingfishers hover in the air. A green kingfisher is perched on a flower.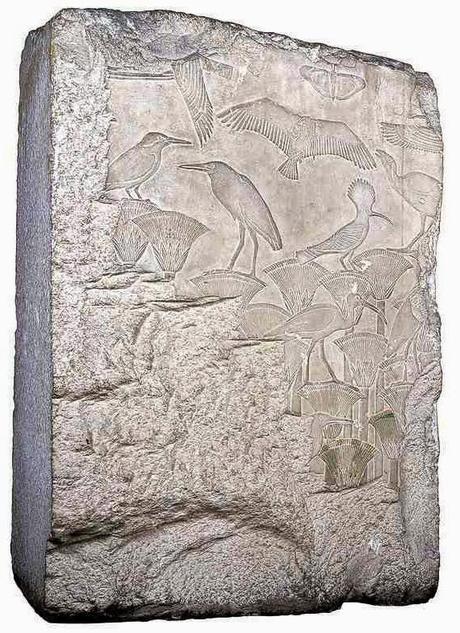 A hoopoe, a crested bird with black and white wing patterns, is facing a purple gallinule, a fairly large, duck-like waterbird with short wings and a short tail.
Butterflies and an ibis, a large bird of the Nile, with his long curved beak, are portrayed in the relief. We can see also the head of a bittern, a medium-sized, and usually secretive heron.