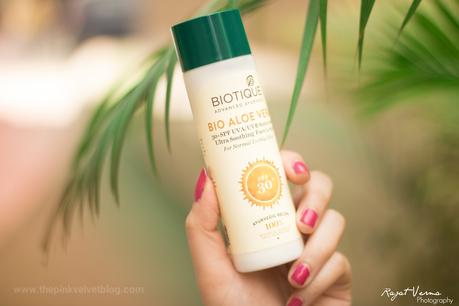 Biotique Aloe Vera Sunscreen SPF 30 UVA/UVB (For Oily Skin)
Sunscreen is an essential part of skincare and during summers, it becomes the most important step especially if you are in India. If you have oily and sensitive skin and you are on a hunt for a chemical-free sunscreen for your skin type, then you are on a right page.
Finding a lightweight sunscreen for oily skin is a mission and I am so proud that I have found a one that too chemical-free which is actually working great for my skin and suits me well. I am talking about Biotique Bio Aloe Vera 30+ SPF UVA/UVB Sunscreen Ultra Soothing Face Lotion for Normal to Oily Skin
. Phew! That's a long name. Let's get into details.
Read more »