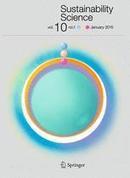 Cultural landscapes generate many ecological values. Much of the cultural landscape exists as private or semi-private domestic gardens. These domestic gardens are hidden treasures of information on small-scale urban landscape design, urban biodiversity and the relation between citizens and their direct living environments. In this paper, an indicator framework is proposed that aims to engage citizens in experiencing and exploring biodiversity and ecosystem services in their own domestic outdoor spaces. By integrating ecological and cultural factors related to garden biodiversity the framework intends to fill a gap in existing research on domestic gardens that has until now either focused on ecological factors, or on preferences of garden owners. The framework has been developed by analysing pictures of front-yards in Phoenix (AZ, USA) and Maastricht (the Netherlands). With the BIMBY [Biodiversity in My (Back) Yard] framework we aim to contribute to an inclusive trans-disciplinary and transformational dialog on ecosystem services, green infrastructure and biodiversity conservation in the context of the sustainable development of cities.
Source: link.springer.com
GR:  Of interest to citizen naturalists and those who want to design  projects.