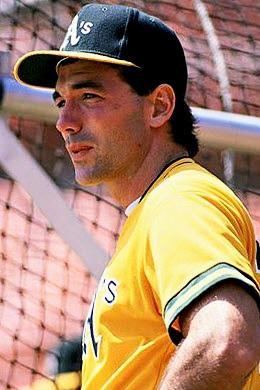 Feeling the heat.
By Colonel Harland Sanders
Process over results every time. All. The. Time. Process is how you sustain success. Process is how you give yourself the best odds to avoid baseball being "stupid." It's how you become the horrible, awful, infuriating (if you're not from St. Louis) Cardinals. This is not to say sabermetrics are always right. Actually nobody EVER says that except for people complaining about advanced stats who seem to rest their entire argument on that particular straw man. Advanced metrics simply improve your odds and give you a better chance.
The really crazy thing to me is that this isn't specific to sports, but it seems to be the only place where people think it's a bad thing. Let's say you went to the doctor because you were sick and were given 2 options; a treatment that's been around for 20 years that is supported by all of the research and gives you an excellent chance, or a medical technique that was popular in the 50's but has since been shown to be flawed. Would anybody pick the treatment that gives them worse odds just because that's how "old school" doctors would have done it? Of course not! And if for some reason, you did pick the statistically flawed and it worked…that doesn't mean you made a smart decision, it means you got lucky.
Don't misunderstand me, I am genuinely thrilled for Royals fans. They deserved this win!* but you know who didn't deserve this win? Ned Yost. Dayton Moore. They made poor decisions and were rewarded with dumb luck. Their victory doesn't change that.
*you know who DIDN'T deserve that heartbreaking loss? A's fans. These people support a club that has been trying to leave town for years. It has a crap payroll. It has a dilapidated stadium. They have lost every do-or-die game they've played in this millennium (0-7). And they lost the Wild Card game LIKE THAT? In a season where they really went all in? Yuck.