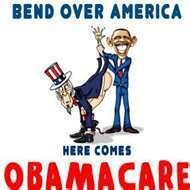 KOMO: Nearly 13,000 people across Washington State experienced sticker shock this week after being billed three times their normal amount for health insurance.
A spokesman for Washington Healthplanfinder said the incorrect totals were withdrawn from bank accounts during the monthly payment process. The glitch meant hundreds of dollars were automatically deducted from customers' accounts statewide. 
"We're very upset about this issue and apologize to impacted customers," said Michael Marchand, Director of Communications for the Washington Health Benefit Exchange. "We're very concerned about this and we want to make sure that we're able to provide remedies for those individuals." The state expected to be able to reverse the incorrect withdrawals within the next 48 hours.
The glitch meant customers like Jim West were scrambling to get to the bank Tuesday morning to make sure accounts weren't overdrawn. "For us it wasn't a huge issue but a lot of seniors are on fixed incomes," said West, of Lake Stevens. "I've seen one lady on Facebook that they'd taken an extra $800 out of her bank account. That can affect real people who are in need."
This isn't the first time the state's health benefit exchange has run into problems. In December, 6,000 accounts were accidentally canceled. One month earlier, the health care exchange shut down after problems with tax credit calculations.
Marchand said Tuesday that customers were notified of this most recent problem via phone and email.
"Yes, this is part of the growing pains of an organization moving forward, but really, we're a long-term play," he said. "We've essentially created a marketplace where one hasn't existed before. We're fourth in the nation with lowering the rate of the uninsured. We've covered almost 640,000 lives and we're continuing to make changes and improve."
West, who is semi-retired, said he and his wife would be fine but feared what might happen to customers with less flexibility in their finances. "I think a state agency should be a little more careful with what they're doing," he said.
DCG