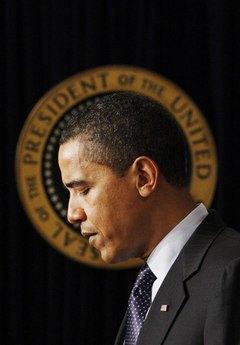 CBS Sacramento: A bill that passed the Assembly with unanimous bipartisan support Thursday encourages California schools to teach students about the racial significance of Barack Obama's presidency.
The Assembly approved AB1912 with a 71-0 vote and no debate or discussion. It now heads to the state Senate.
The bill by Assemblyman Chris Holden, D-Pasadena, asks state education officials to include Obama's election in history and social studies standards laying out what students are expected to learn.
High school history students already learn about recent presidents. But Holden says lessons about Obama also should focus on what his election meant for racial equality and civil rights.
He said on the Assembly floor that the 2008 election "should not just be a mere footnote within textbooks, but rather focus on the significance of Americans overcoming our nation's past and acknowledging that Americans are moving in the right direction."
The bill says the election was a "historic step in the effort towards equality in the United States" and that previous elections in the nation involved intimidation and physical violence that prevented millions of African-Americans from voting. It also commends Obama for his work as a community organizer who registered voters after he graduated from Harvard Law School.
The state Board of Education is expected to update academic standards during the 2015-16 school year and does not have to follow lawmakers' recommendations. Textbooks could be updated within five years, likely after Obama leaves office.
The state hasn't updated its guidelines for teaching social studies classes since 2005. A 2009 effort was cancelled because of limited money.
The state education department must first finish guidelines for schools to implement rigorous new expectations for math and language arts under Common Core State Standards before addressing social studies.
I wonder if the new textbooks will cover these topics?
"What his election meant for racial equality"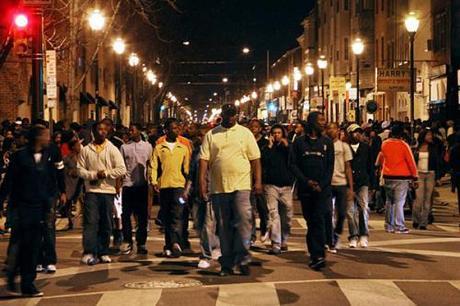 Only 1 in 10 Americans think race relations have improved under Obama
 Majority of D.C. hate crimes are black-on-white
Hundreds of Obama's sons & daughters riot in Ft. Lauderdale
Hundreds of Obama's sons and daughters fight in downtown Berkeley
Charged $0.20 for a cup of water, black woman goes postal about slavery and racism
Rev. Manning: Obama has produced more racism in America than 200 years of slavery
200 sons of Obama riot in Louisville, Kentucky
Taxpayer-funded college brings back segregation: "This space is not for white people"
Mob of black teens assault white disabled Army vet
Obama Blames His Falling Approval Ratings on Racism
New Black Panthers call for killing all white people
President Lucifer's DHS Employee Calls for Genocide Against Whites
See more here.
"Americans are moving in the right direction"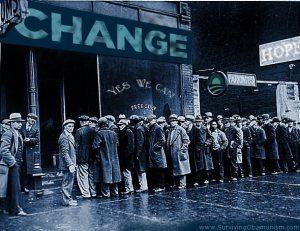 How's that "hopeandchange" working out?
US National record debt
 What economic recovery? 1,000+ line up for free food in Miami
Hope and change: Part-time workers find full-time jobs elusive
U.S. debt balloons to $7 TRILLION more than it was when Obama took office
New poll says majority of Americans regret reelecting Obama
Americans are getting poorer, but Obama means to overwhelm welfare state with amnesty for 5M illegals
IMF: No economic recovery until after Obama leaves office
The Obama Economy: America's GDP shrank nearly 3%
More than half of Americans can't afford their rent or mortgage
U.S. economy is not recovering. It's SHRINKING
Health insurance executives say tens of millions *more* Americans will lose their health plans
More Than 92 Million Americans Remain Out Of Labor Force
See more here.
"Intimidation and physical violence that prevented millions of African-Americans from voting"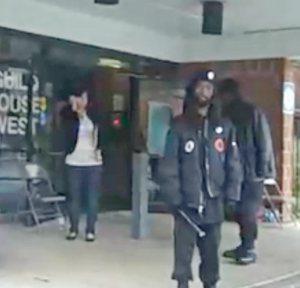 Billy cub-wielding Black Panthers at a Philadelphia polling station, 2008
AG Eric Holder Won't Prosecute New Black Panthers 'Cause They're "His People"
MASSIVE 2012 VOTER FRAUD: 35,750 with same name & DOB voted in 2 states
22 signs of Democrat Voter Fraud in 2012 Election
Democrat voter fraud
O'Keefe exposes voter fraud in Vermont
Election fraud: 44,000 are registered to vote in BOTH Virginia & Maryland
The dead can vote in NYC
Obama poll worker and feminist nun charged with 2012 vote fraud in Ohio
Obama 2012 campaign conspired to register 11,000 in NC against state law
Thousands of U.S. military votes uncounted or missing
 99% of Philadelphia wards voted for Obama!
 More election fraud and illegalities by Democrats
See more here
May I suggest a textbook cover?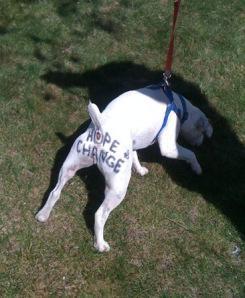 DCG