Hey friends!  
For us, this was the year of the bikes :-) Last year was the year of the front landscape - ha!  It's actually quite an investment to get each family member a good quality bike! Shoot!! But, since we made the investment, we wanted to take advantage of the 
amazing bike trails over here in Idaho.   Last weekend we went on one of the most loved bike trails in the area - the Hiawatha Trail.  It was so much fun and had the most breathtaking scenery ever!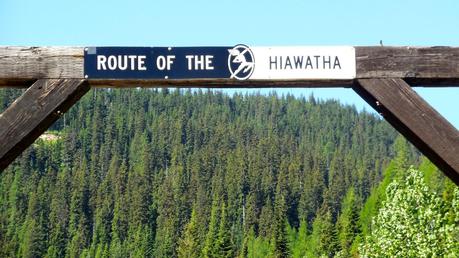 Looking DOWN off one of the wooden bridges we crossed - YIKES!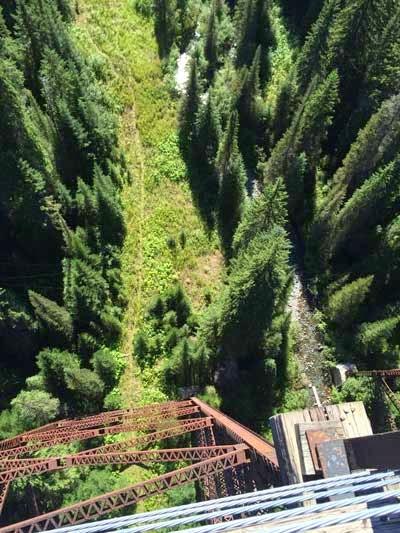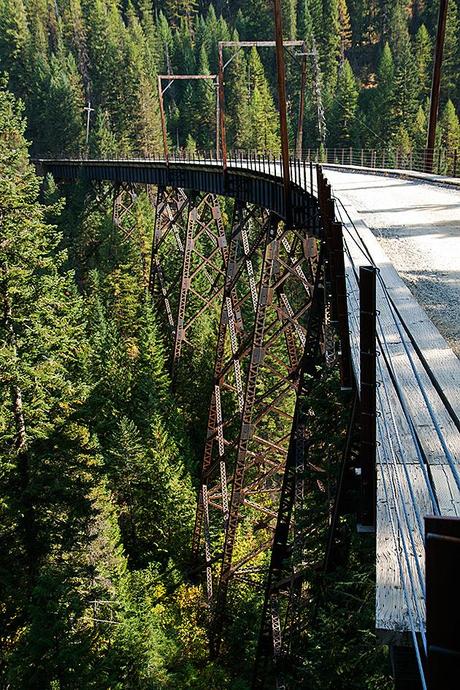 The nice thing about this trail is it's family friendly (not just for the fitness fanatics.) You start at the top and continue for 15 miles (yes, my 7 year old biked 15 miles!) but once you get to the bottom they shuttle bus you back to the top :-)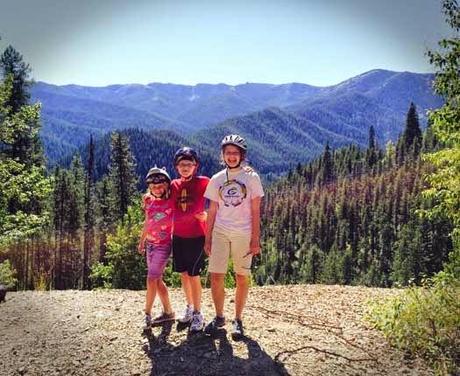 The absolute coolest (literally and figuratively) thing about the trail is the mile long TUNNELS it has.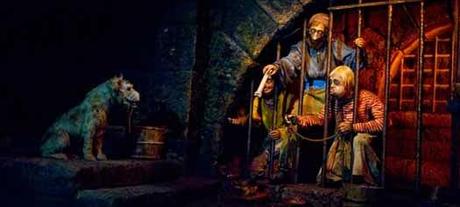 Imagine this:  You are entering a large mountain inclosed rock tunnel with NO end in sight.  It's damp, eerie and cold and somewhere in your subconscious you hear

"Dead men tell no tales."

 :-) The occasional drop of perspiration falling on you from the top of the cave gives you a jolt of the unknown.  I honestly expected to look up and see a pirate from the Pirates of the Caribbean ride whispering "It be too late to alter course, mateys.....and there be plundering pirates lurking in every cove waiting to board.  Ye come seekin' adventure and salty ol' pirates, eh? Sure ye come to the proper place.  But keep a weather eye open, mates and hold on tight, there be squalls ahead!"   (I may or may not have started singing Yo Ho Yo Ho a Pirates Life for Me a few times during the course of our tunnel riding) ;-)  What is my family going to do with me? - ha!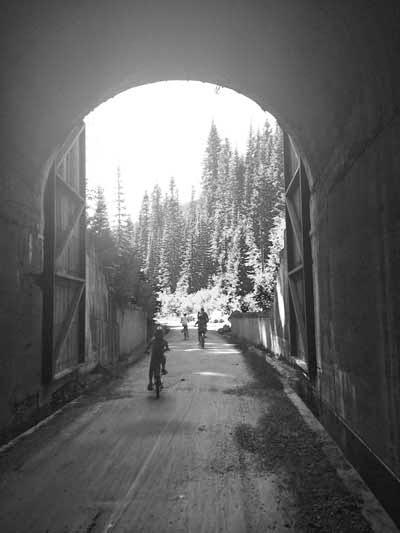 All my family pedaling out of the underground grotto ;-)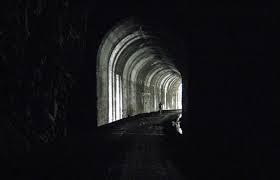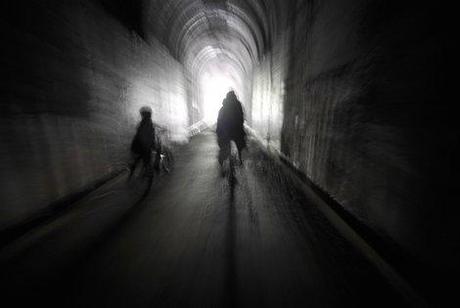 At one point my husband said, OK Selina, you lead us in this next tunnel.  (No problem, I can handle that - right?)  
I started getting deeper and deeper into the tunnel and I absolutely could NOT see a thing, it was blacker than black!  I started to get frantic (I thought my eye's would adjust) but when I still BLINDLY continued to peddle and knew how EASILY I could lead my entire family into the stone wall I yelled,  "I CAN'T SEE A THING!  I CAN'T LEAD YOU!! IT'S ALL BLACK!"  My husband simply replied "Do you have your sunglasses on?"  Oh.....hee,hee.  
He should know better than to ask me to lead our family through a very long, eerie, pitch black tunnel  where I had previously been chanting YO HO YO HO a pirates life for me! ;-)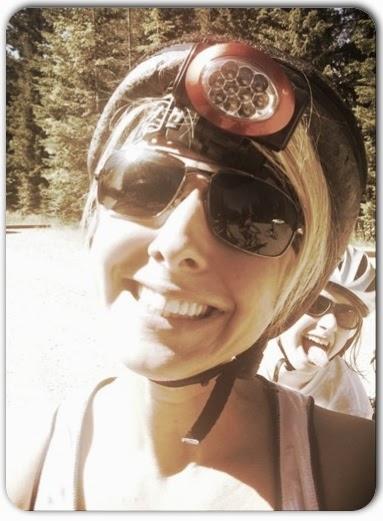 I really should get extra blogging points for posting this picture of myself - hahah!  Yes, the helmet and the light was required.  My husband had a great time making fun of me. If I was to incorporate my Pirates of the Caribbean theme I may have been the girl he'd be auctioning off

"Weigh anchor now, ya swabbies.  What be I offered for this winsome wench? 'elmet and light wearing she be....."

 ;-)  I love my daughter's photo bombing of this

classy

picture of myself - LOL!
I will say, the bus ride back was crazy,  I would liken it to the Indiana Jones Adventure ride. :-)  It was a bumpy, ONE lane road (we even had to pass a few other vehicles) and our driver drove FAST!  She left the front door open for "AC" so I had a clear view of all the vertiginous CLIFFS.....she would drive so close to the edge that it looked like we were inches from toppling over.  I would have REALLY started to freak out if she started to chant "Dead men tell no tales" (or blog for that matter -  hee,hee.)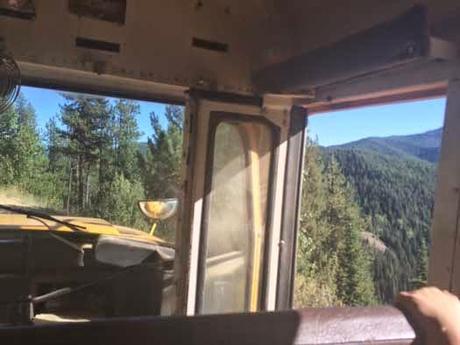 Overall, we were gone ALL day and if I were to choose between going on this bike trail again and going to Disneyland I would choose.......OK fine, I would still choose Disneyland - ha!  If you are ever in the Montana/Idaho area this would be the epic trail to go on.  You can rent everything you need right at the top.  It was an amazing trip.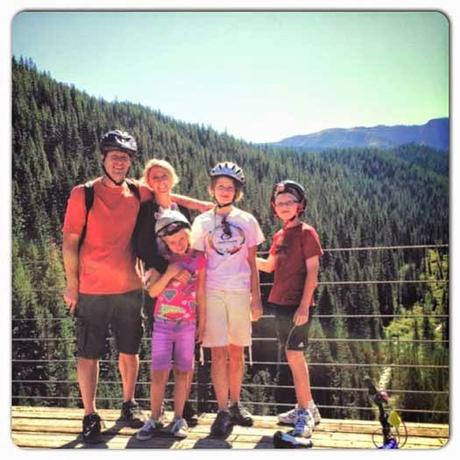 ENJOY this beautiful season my friends and rememberto always live life as an adventure :-)