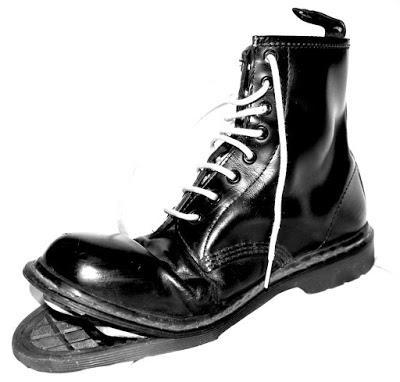 DC Editor Adam writes…
As regular Daily Constitutional readers and some London Walkers will know, on my days off I like to stride out and walk London. I'm a big fan of the Capital Ring orbital walking route and I love to walk the Thames. Many of the pictures and ideas that end up on this blog are born out of my rambles.
On Wednesdays here on The Daily Constitutional, I'll be sharing some snaps, random observations and the odd bit of trivia picked up along the routes of my wanders.
The walks have no formal structure or narrative like a London Walks tour – these are, after all, my days off! They are merely notes and snaps captured as I drift along letting London happen to me.
Today I'm sharing a few snaps from The Big One – that's my name for a stroll along the River Thames east-to-west from North Greenwich to Richmond. I like to do The Big One at least once a year. I usually vary the route by swapping the river bank – in this instance I stuck to the south side. Taken easy it's a six-or-so hour ramble, so set aside the whole day to do it.
This particular account dates from 22nd June 2016… 
It's Wednesday 22nd June, the day before the EU referendum…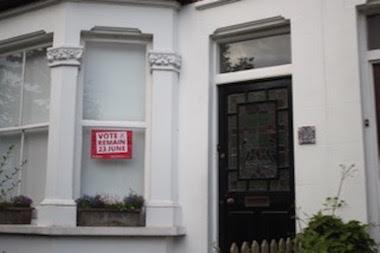 … it's before 6.00a.m and East Finchley is deserted…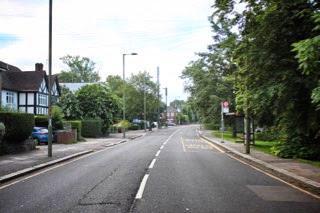 Catching the first tube with Aumonier's famous Archer pointing the way…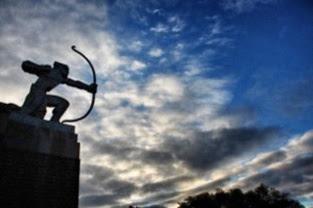 …I head for North Greenwich…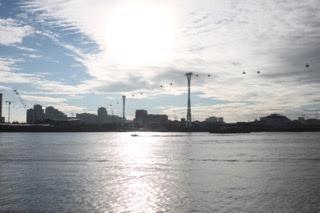 This sign reminds me that, if I want to circumvent the globe instead of walk the Thames, then my FitBit might need recharging. It's a 24,859 mile journey to get back here…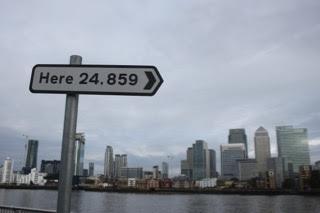 Can you dig it? There's always more London on the way…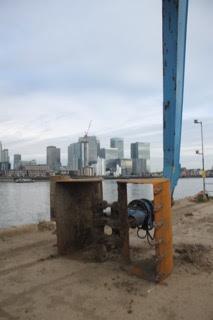 Words by the water can be sinister (this one reads "we watch you walk ur dog")…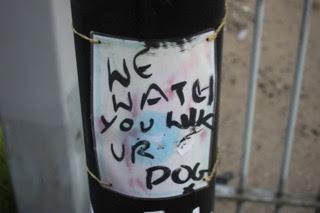 … or satirical (a sign opposite Canary Wharf reads "Fiddling Markets"…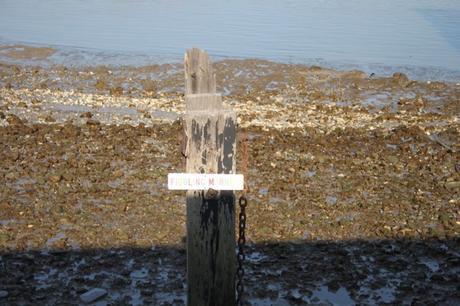 Trinity Hospital dates back to 1613. Despite the encroachment of industrial modernity, it still holds its own…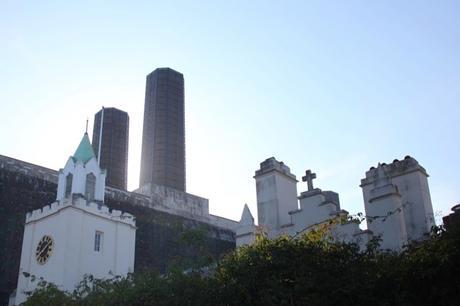 The Greenwich Foot Tunnel was opened in 1902. I'll return to it on another photoblog. On this ramble, I'm sticking to the southern shore…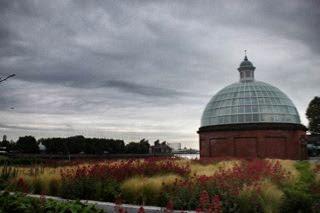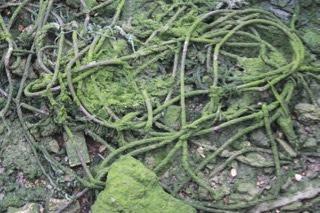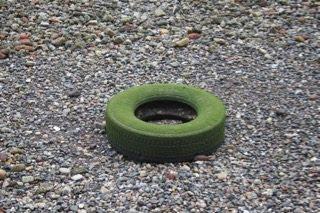 At Deptford Creek I bumped into Peter the Great…



… in an unusual grouping with a dwarf and a throne. The future Tsar studied British shipbuilding at Deptford in 1698. 
Back when I took this ramble, the Euro 2016 football championships were in full spate, England was the most fancied of the British home nations and had defeated poor old Wales in the group stage…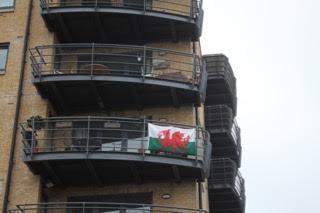 Within days England suffered defeat to Iceland and Wales yomped on to the semi final.
It seems that all over London the bulldozers are advancing and cranes dominate the skyline like like a herd of angular dinosaurs. Many communities are forming action groups (of which The East End Preservation Society is perhaps the most vocal) and Deptford, the scene of much construction upheaval, is no different…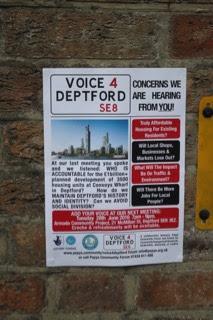 You can keep up with all Deptford-related issues as advertised on the poster above by clicking here: www.pepys.community/voice4deptford
One of London's many dead pubs…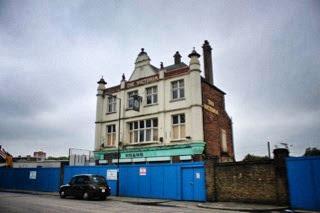 Nice to see old Sam Pepys has a business to fall back on now that blogs have stolen the market from diaries…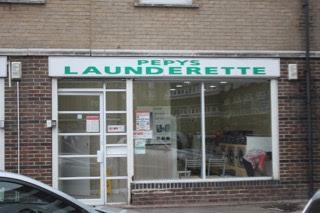 As I hit Canada Water a light rainfail began, one of those showers that neither falls down nor blows at you, it simply hangs there…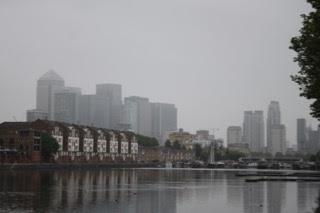 … the old Scots word for such rain is a smir.
In last week's post I swung by Salter Gardens in Bermondsey and made mention of a Salter statue on the river…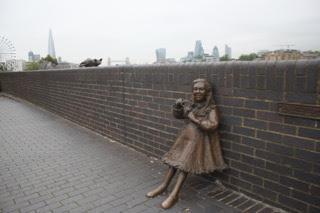 … actually a group of statues called Dr Salter's Daydream. Alfred Salter was a doctor and Labour Party MP. A pacifist, a teetotaller, devout Christian and tireless campaigner for the poor, he was born in humble surroundings in south London. With his wife Ada, he dedicated his life to helping disadvantaged families and children in Bermondsey. 
The grouping features Salter and Ada, with their daughter Joyce and her pet cat. Joyce died of scarlet fever at the age of eight.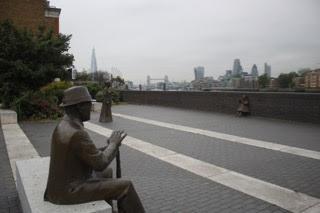 Salter's statue was stolen in 2011. A campaign to replace it raised £60,000 and the new statue can be found at Bermondsey Wall East down by the Thames.
Veering off the river, weaving through Bermondsey…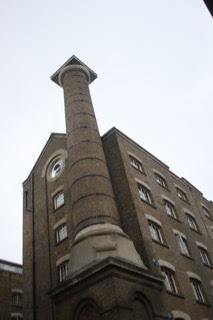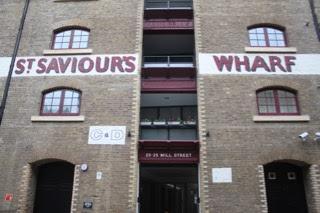 …I came upon Jacob the dray horse…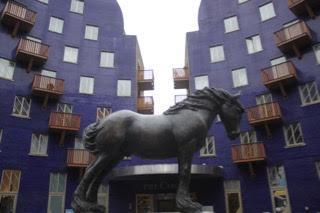 … a statue reminding us that the Courage Brewery once stood hard by.
Views of the city soon loomed up…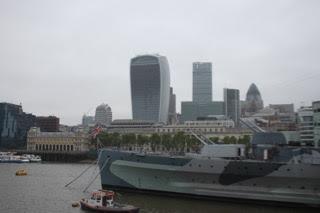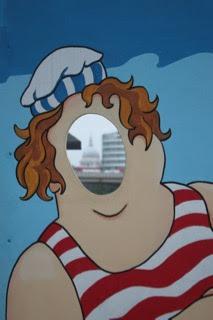 … and I hopped a Sadiq Cycle to whiz by the famous sights of the SouthBank.



Part Two of The Big One follows soon.



A 

L

o

ndon Walk costs £10 – £8 concession. To join a London Walk, simply meet your guide at the designated tube station at the appointed time. Details of all London Walks can be found at

www.walks.com

.