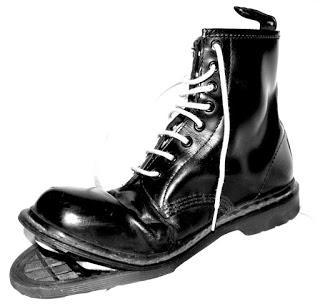 DC Editor Adam writes…
As regular Daily Constitutional readers and some London Walkers will know, on my days off I like to stride out and walk London. I'm a big fan of the Capital Ring orbital walking route and I love to walk the Thames. Many of the pictures and ideas that end up on this blog are born out of my rambles.

On Wednesdays here on The Daily Constitutional, I'll be sharing some snaps, random observations and the odd bit of trivia picked up along the routes of my wanders.

PART TWO of East Finchley to North Woolwich

Continued from previous post… CATCH UP WITH PART ONE HERE.




Route: From East Finchley to North Woolwich on the Capital Ring.
Date: Monday 23rd January 2017
Weather: Freezing fog & later sunny spells High Temp 1 degree C
Distance: 21 miles

Smoke on the water way out east…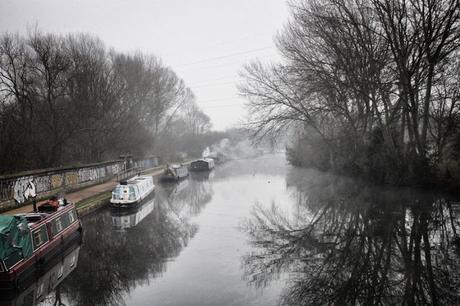 Fierce beasts, too…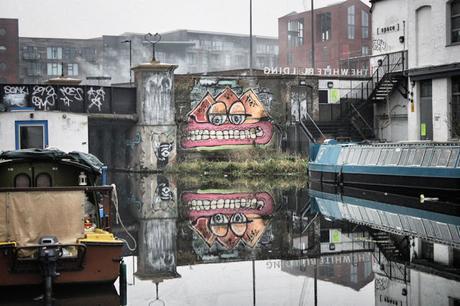 More frozen water…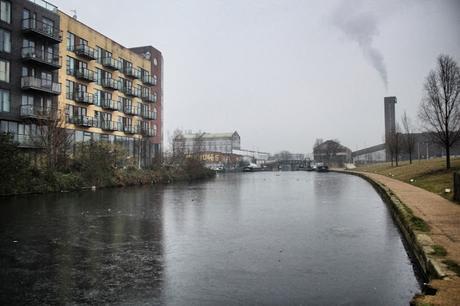 And the new home of West Ham…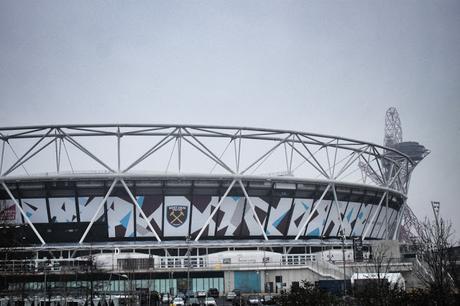 My first time round on the Capital Ring it looked like this…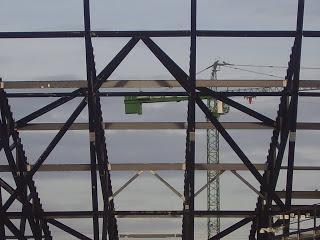 …then this…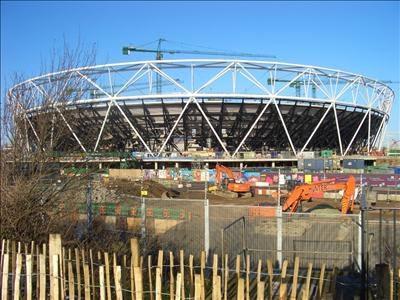 And there's more London on the way…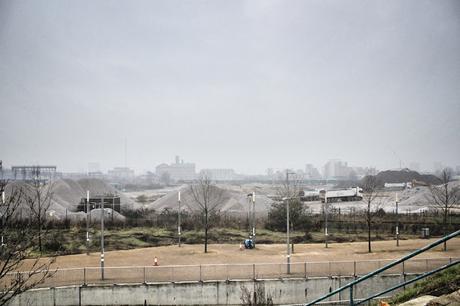 The sundial on the Greenway…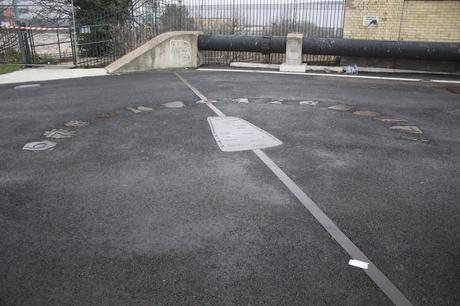 … a walking & cycling route that follows the embankment of the old Northern Outfall Sewer built by Bazalgette. Here it is mapped on a 1960s edition of the A-Z…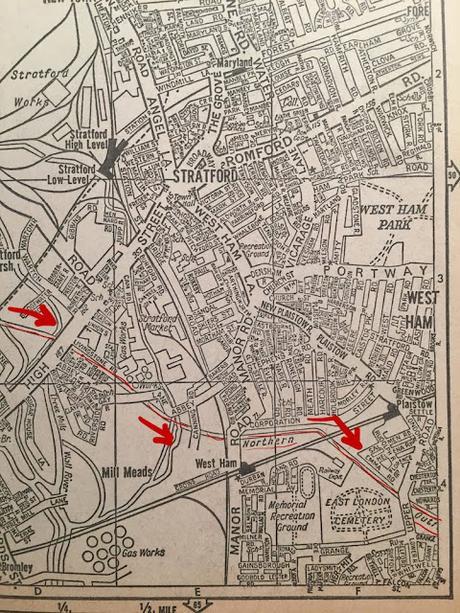 Not, as in the first part of this post, a souvenir reprint of the A-Z. This is from my nerdy collection of old A-Z's…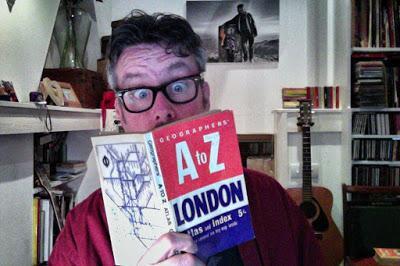 But more of that another day. Betcha CAN'T WAIT!
The Abbey Mills Pumping Station…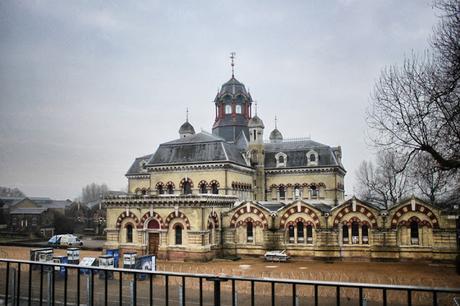 … a sewage pumping station also designed by Sir Joseph Bazalgette. I blogged about this in a previous post because Pink Floyd once played here (I left it late to get my obligatory music reference in this week!). Catch up with that post HERE.


It also provides a handy visiting spot if you are a music fan unfamiliar with London and have ended up at the WRONG Abbey Road via the DLR station nearby – also the subject of an earlier post as well as a London Walks Podcast…
The dead center of West Ham…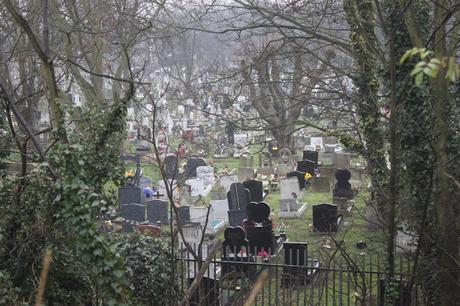 The Romans. What did they ever do for us…?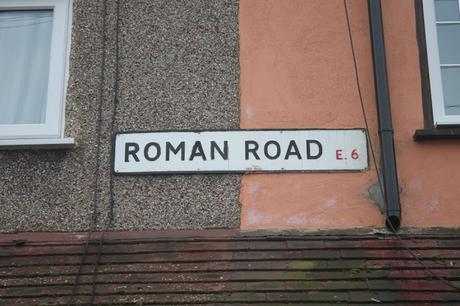 The green road sign says Beckton Alps…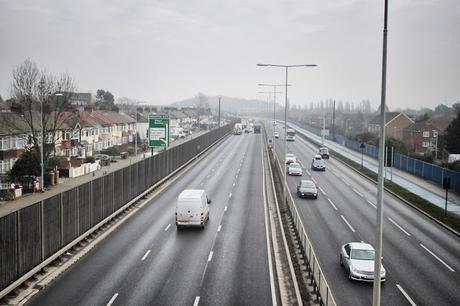 … nicknamed for the huge spoil heaps from the old Beckton Product Works and the production of gas, sulphur, coal tar and ammonia by-products. In its heyday, Beckton was home to the largest such works in the world. It closed in 1970.
And on that note, a spot of lunch…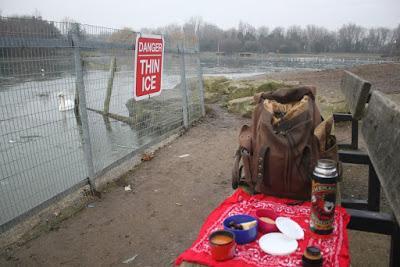 … by a frozen lake in Beckton District Park with not a whiff of sulfur to be had. Spicy tomato and lentil soup this week, folks. Recipe to follow another day!
I love this pic…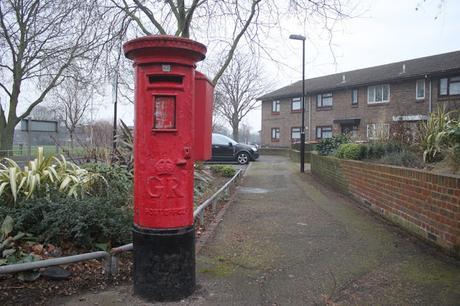 A modern development with a post box from the reign of George V. The post box has clearly seen some changes. Back to the 60s A-Z and we've got a lot of white space on the pages…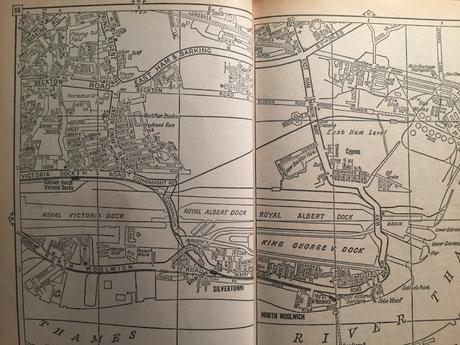 Where we would now find, among other things, City Airport…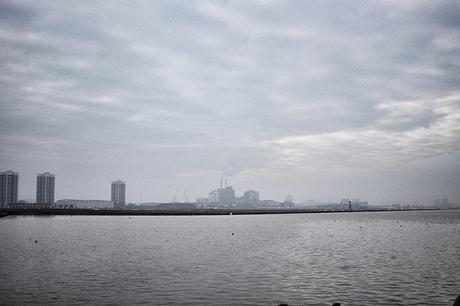 Last week's Minecraft Dull Architecture Award went to Syon House. But they are not to be outdone in the east…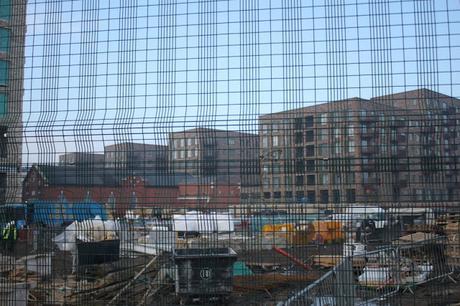 And down to the water's edge for the obligatory shopping trolley…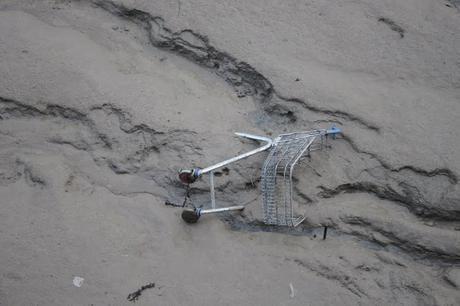 … as the sun finally burns through…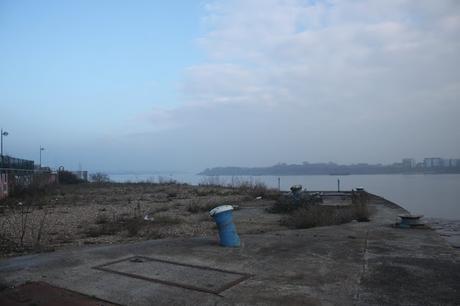 The rules are different in East London…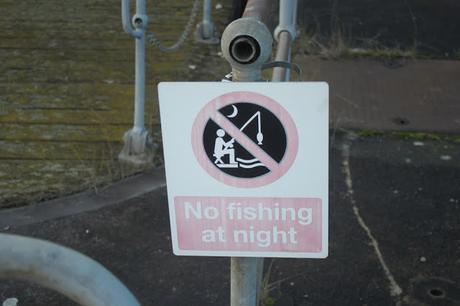 Is this the most modest church in all of the capital…?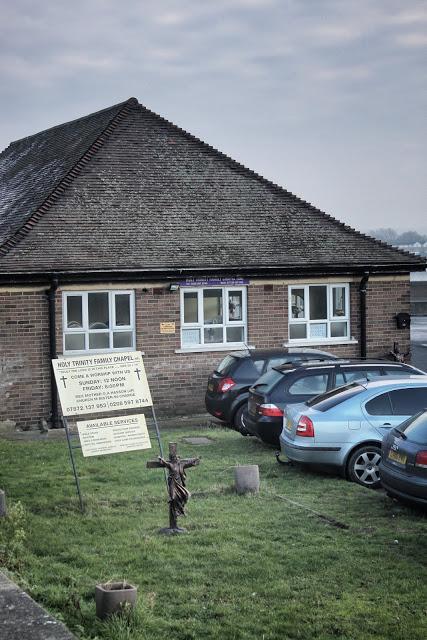 Suddenly it's spring (ish)…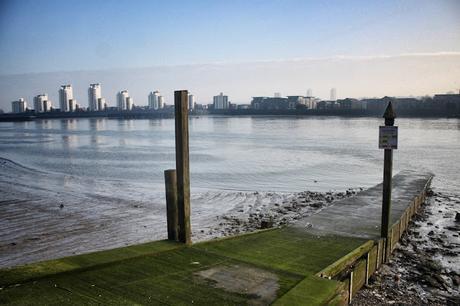 A relic from the industrial past…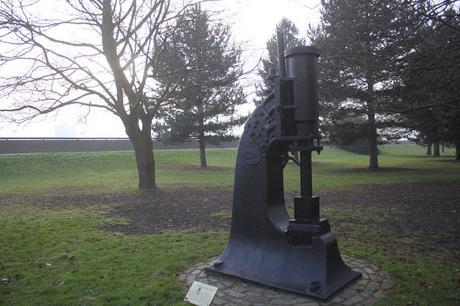 … a steam hammer made in Glasgow in 1888.
And one of my very favorite London things…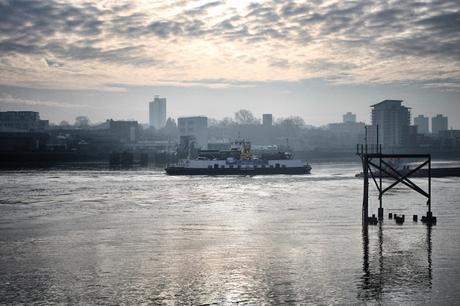 … the mighty Woolwich Free Ferry. Go on, take a trip. Make it your late new year resolution. Here's how to find it…
And it really is FREE - the crew don't hassle you for cash tips all through the journey! Free means free!
And on to the foot tunnel…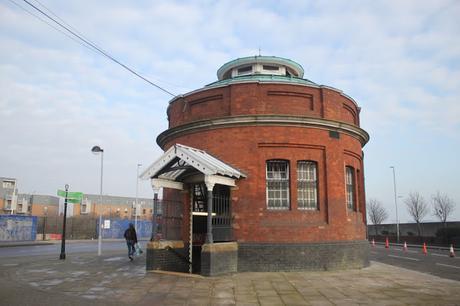 … where I'll pick up the Capital Ring again on another day.
A final view from the DLR window - hard-working old London with 21st century London looming as the sun gives up to the mist again…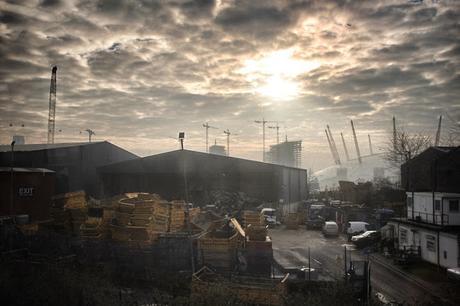 One last check of the stats…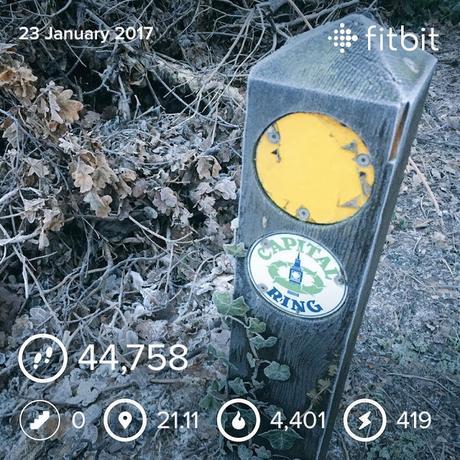 … and home.
Here's the map…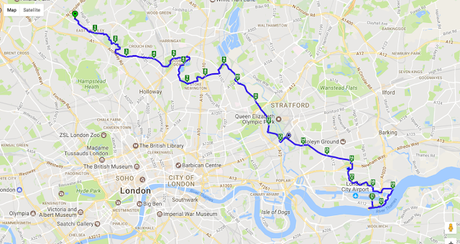 You can book me for a private London Walks tour HERE
Here are few previous Big Walk Wednesday posts for you to enjoy…
East Finchley to Crystal Palace Part One
East Finchley to Crystal Palace Part Two


Old Kent Road to Whitechapel




Cornhill to Camden Town

East Finchley to South Kensington

North Greenwich to Richmond Part One


North Greenwich to Richmond Part Two




A London Walk costs £10 – £8 concession. To join a London Walk, simply meet your guide at the designated tube station at the appointed time. Details of all London Walks can be found at

www.walks.com

.