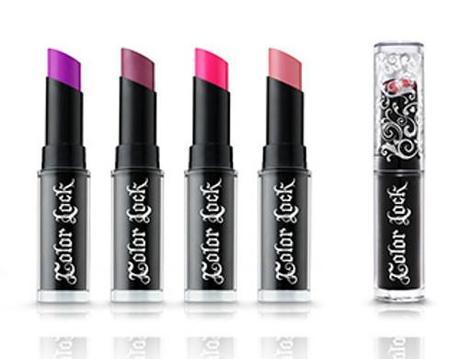 I'm in love with BH Cosmetics matte lipsticks. In fact, I started with one shade (Adore Me). Now I have a total of 6! Yeah. I'm liking them that much. Today I will be swatching my newest additions for you. I will also mention a couple of great Valentines Day lipstick picks since it's days away. Okay. Let get into it!!!
WHICH SWATCH IS YOUR FAV?

I've added a video for a visual look of the swatches on my lips. I can tell you that Adore Me still remains my favorite in the entire collection hands down. I liked the nude colors as well – Devotion and Faithful. Be sure to mention in the comments below or facebook your favs!
VALENTINES DAY LIPSTICK PICKS
Well I couldn't finish this post without mentioning some lipstick picks for Valentines Day. From the BH matte lipstick collection, I suggest Adore Me and Faithful. For drugstore lipsticks, I chose Bombshell and Seduce from Covergirl. Bombshell is a gorgeous, playful pink. Seduce is a deep, blue-based red shade that I used in place of MACs Ruby Woo a lot.
VALENTINES DAY WEEK SERIES
This is part 2 of my Valentines Day week series. Don't forget to get social with me – Twitter, Facebook, iTunes and Youtube so you don't miss the next post. Thanks so much for stopping by and saying HI! Muah!