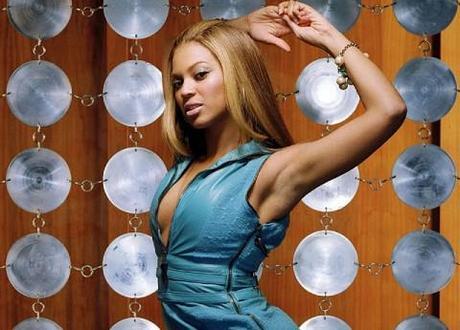 Beyonce: Whitewashed?
Pop superstar Beyoncé has sparked controversy  with a promotional photo for her forthcoming album that appears to show the singer with lighter skin. The Grammy award-winning star, who recently gave birth to first child Blue Ivy Carter with husband Jay-Z, is shown in a blonde wig and red lipstick, with an apparently pale skin tone.
This isn't the first time former Destiny's Child singer Beyoncé has been caught in a skin tone storm: in 2008, L'Oreal allegedly digitally "whitewashed" the singer for a magazine advert; the cosmetics giant denied the claims. According to The Sun, Beyonce's look in the latest photo is unlikely to be down to digital trickery: "Experts said the pale appearance was most likely down to the lighting."
Betrayal. "In recent years Beyoncé's tone seems miraculously to be changing from dusky to peachy. In truth, it is hard now to tell she is the daughter of an African-American father and Creole mother," wrote Yasmin Alibhai-Brown in The Daily Mail. Alibhai-Brown argued that as a public figure, Beyoncé has an obligation to stay true to her roots, particularly in the current climate: "Surveys in the U.S. have proved that, all things being equal, the lighter skinned that people are, the more chances they get in life, and the more respect they receive." According to Alibhai-Brown, Beyoncé risks damaging the self-esteem of black women and children by appearing with lighter skin and thus "betraying her heritage".
Here we go again. The New York Daily News reported that the promo photo has caused anger in some quarters, quoting blogger Lincoln Anthony Blades as saying: "She's not saying explicitly you have to lighten your skin, but it does carry that inherent message." The Huffington Post asked: "Is that you Beyoncé?"
Leave Beyoncé alone. This is just fuss about nothing, wrote Bim Adewunmi in The Guardian: "She was hardly of an Alek Wek complexion beforehand. People will have to troll harder on this one." Adewunmi said that there were a range of factors that could have contributed to Beyoncé's paler skin in the snap, from lighting and make-up to natural skin changes.