ChristianNews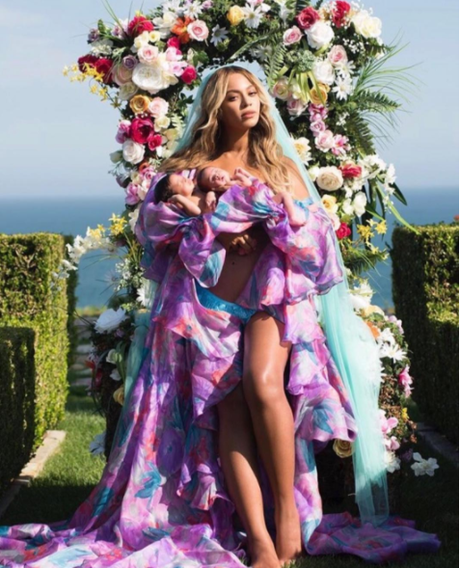 Queen Beyonce  has broken the internet again, posting a pic of those Carter Twins on the day they turn 1 month old in the garden of her Malibu home.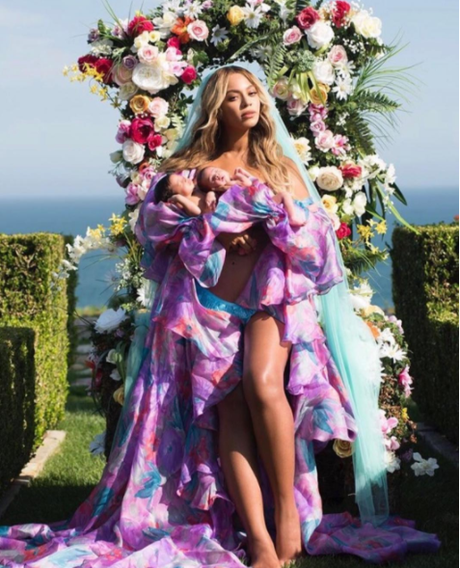 Meet Sir Carter and Rumi Carter, who are 1 month old today.
Tina Knowles-Lawson  is a proud grandmother, she shared the pic as well.
So Happy my baby shared a photo of her babies with the world ❤️❤️❤️proud grandma hello Sir Carter and Rumi Carter❤️


❤️ Boy and girl what a blessing ❤️
Beyonce was just spotted arriving to  dinner with husband Jay -Z at Nobu  in Malibu, California, on Wednesday night, the first sighting of the singer since she gave birth to their twins last month. According to an eyewitness, the couple arrived at 8 p.m. in separate cars and was surrounded by security.
"Their security arrived in an Escalade, got out and checked the parking lot, then JAY-Z exited the car," an eyewitness reported. "A second Escalade arrived with Beyonce and two other security cars. The couple had seven security guards plus three from Nobu — 10 total."
The couple then left around 11:00 p.m. in separate cars.
No need to get alarmed on the separate cars, Jay-Z is prepping for his concert, and was likely coming from the studio, and Beyonce was coming from the couples home.
So about this Malibu home, Bey and Jay are reportedly renting it for $400,000 a month.
The family are staying at the lavish Malibu home, which boasts 'unobstructed views' of the Pacific Ocean, 14 bathrooms, 10 bedrooms and a 25ft infinity pool until August.
Check out this video of the home as seen in Life & Style:
While the rental (which is currently on sale for $54 million!) seems like a dream living situation, Bey and Jay are rumored to be eyeing an even pricier pad. They are reportedly looking into purchasing a $130 million palace in LA's swanky Bel Air neighborhood.