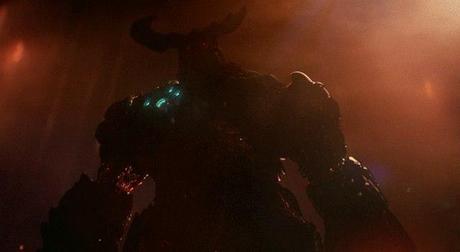 Read Also: 'Dragon Age Inquisition' Video Features 16-Minutes of Gameplay Footage
After keeping silence for a full decade, Bethesda Softworks and id Software has officially announced a new game in the DOOM franchise, simply titled "DOOM" for next-generation consoles and PC.
"The game is called Doom, not Doom 4. It's an origin game, reimagining everything about the originals," said exec producer Marty Stratton. "The game begins just outside of a massive research facility on the surface of Mars."
New DOOM will bring present the original story with brand new gameplay, combat mechanic and with revamped demons. Running on idTech 6 and with support for 1080p, 60 fps goodness, "Doom will focus on high-speed movement and run-and-gun. Just like the old days."
Early gameplay footage from the new DOOM was shown off exclusive to the crowd at Quakecon, and the fans seems to have loved it. We will get to hear more about this game, soon.
[Via: All Games Beta / YouTube]
(All images, trademarks shown on this post are the property of their respective owners)
Follow @nrjperera – Roshan Jerad Perera