FirstLadyB: Christian Millenial Blog Covering Entertainment, Lifestyle & Pop Culture
L.A.'s Microsoft Theater and Dallas' Verizon Theatre will house Bethel Music's fourth "Heaven Come Conference" this year. The nearly sold-out California stop will take place May 23-25 before embarking on the Dallas locale Aug. 29-31. The multi-day event in downtown L.A. will house speakers and musicians Bill Johnson, Robert Madu, Steven Furtick, Kris Vallotton, Christine Caine and Lindy Conant-Cofer. "Heaven Come Conference" will be helmed by hosts Brian and Jenn Johnson alongside the entire Bethel Music Team.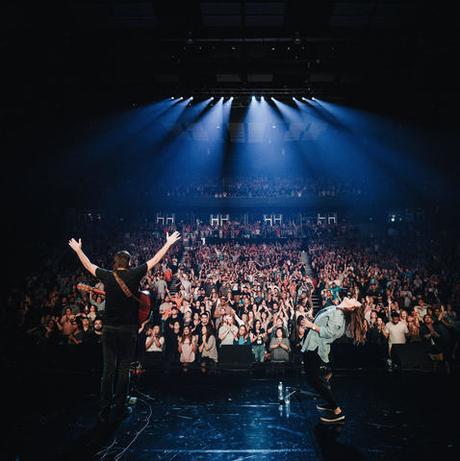 Both "Heaven Come Conferences" serve as milestones in what has already been a momentous year for the Christian music artists. The Cali-based family of artists released a deeply personal collection aptly titled VICTORY, garnered their first GRAMMY® nomination (Cory Asbury's "Reckless Love") and has been selling out venues literally all across the nation. Their "Victory Tour" with Tasha Cobbs-Leonard and Housefires have sold out markets in Seattle, Miami, Los Angeles, Dallas, Phoenix, Birmingham, Houston, Tulsa, Vancouver and more.
For more information, click here.