Best tourist  places in india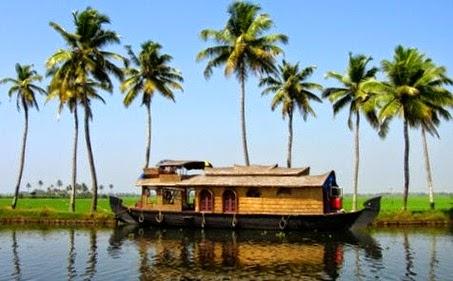 The country is made up of spectacular landscapes with natural brilliance, wonderful mix of cultures, religions, festivals, lifestyles and much more.
India is an ideal destination for every tourist. It is an amazing land full of both natural and cultural wonders that amazes every tourist and makes Tourism in India an incredible experience. Indian cities provide a perfect combination of old days charm and modern day's luxuries.
Every part of this spectacular country showcases a rich heritage via its temples, tombs, forts and mosques reminiscent. On one side you will discover small appealing villages where life is still very slow just like the previous era; on the other hand you will discover ultra-modern and dynamic cosmopolitan cities with outstanding infrastructure.India houses a number of tourist attractions that will make you fall in love with this beautiful country. Explore the elegant look of Indian palaces that will surely catch your imagination.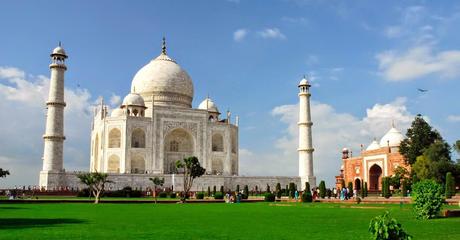 The best places to explore the mystical Indian Palaces are the state of Rajasthan. Some of the world renowned palaces like Lake Palace, Hawa Mahal, Rambagh Palace, Umaid Bhawan Palace, Balsamand Lake Palace are located here. Some of the magnificent Indian Forts and fortresses that attract travelers worldwide are also situated in Rajasthan like Amber Fort, Golden Fort, Chittorgarh Fort, Ranthambhore Fort, Junagarh Fort.The amazing Taj Mahal which is one of the Seven Wonders of the World is situated in Agra, India. India also homes a number of World Heritage Monuments and some of UNESCO World Heritage like Agra Red Fort. In Indian capital, Delhi you will find famous monuments like Red Fort, Qutub Minar & Humayun's Tomb. Other wonders of India include Ajanta & Ellora Caves and Elephanta Caves in Maharashtra,Konark Sun Temple in Orissa,Khajuraho Temples in Madhya Pradesh, Hampi Monuments in Karnataka, historical churches in Goa, Mahabalipuram Monuments in Tamil Nadu.If you are looking for adventure India offers a lot of options like a number of destinations where you can enjoy wildlife safaris, water sports like Scuba diving and Snorkeling. If skiing is your house of tea, India offers you Amazing ski resorts. For a calm and quiet holiday nothing can be better as compared Kerala Backwaters that is set-up by many lakes, lagoons, canals, rivers, and inlets and can be brilliantly explored by Houseboats.
Best time to visit kerala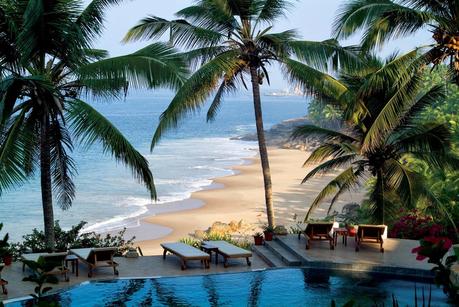 Most of the people tend to visit the place during its peak season that ranges from October to March during which the weather remains warm and comfortable, but not hot. This season is therefore considered to be the best time to spend your time in beaches under mildly sunny skies, hill stations and backwaters. 
It is recommended to get your accommodation booked prior to your visit especially during the week of Christmas and New. Also, you must be prepared to pay top rates during this time, which is quite festive time to experience.You can participate and enjoy an array of round trips, night outs and special events and activities during this time of the year. 
Some of the most special events include the Cochin Carnival, the Kumarakom Boat Race, Aranmula Boat Race, Onam and Chembai Music Festival.
The Off Season (April to June) - The summer season from April to May slows the pace of tourism due to humidity in the weather, which in turn results in fewer tourist crowds and lower hotel rates. Being located near the tropics this coastal state experiences high temperature during the summer which is accompanied by daily rains. It is a good time to visit if you are ready to stand 30 degree plus temperatures. The late April time witnesses an increase in precipitation that welcomes the locals to get wet in evening showers. It is a kind of pre mini monsoon season. 
Summer is a good season to visit the Keralan land for those who like to brave the heat, and enjoy a less congested, less expensive travel experience. You can spend time sweltering if you land up in any of the Kerala's hill stations like Munnar or Thekkady. 
This is a perfect season for planning up a perfect budget holiday in Kerala since you can expect heavy off season discounts on accommodation, sightseeing and drinks. Some commonly celebrated events during this season include the Guruvayoor Utsavam, the Aluva Sivarathri, Vishu, Easter and the Edathuva Perunnal.
The heat will keep you away from the hot sunny beaches and you might like to engage yourself in a calm afternoon nap. Visiting wildlife sanctuaries and spice plantations are also a good option to spend your noon time in shady ambiences. The evenings are however pleasant and perfect times for sightseeing. The Munnar and Thekkady hills often cater to the tourists who want to escape heat.
Monsoon Season (July to September) - The Monsoon season from July to September is the right time to visit Kerala for an Ayurveda treatment. This is why this season is also known as the Ayurveda season. This wet, cool and comfortable climate is perfectly ideal for making the best out of these Ayurveda treatments.Thorough August month sees the heaviest rainfall which not necessarily falls everyday rather it falls only in short bursts. The weather can sometimes be extremely unpredictable and may see slight rough winds at times. 
The monsoon season lets you unwind and explore a different side of Kerala, experiencing its overflowing rivers, trees dancing to the tune of the winds, lush hills and vast expanses of vegetation fields. The 44 rivers criss crossing Kerala give an opportunity to enjoy the blue green waters flowing. This is the time to see the most beautiful Kerala hills with vivid greenery and tranquil palm fringed backwaters.
The major events include the Ayurveda treatment, the Nehru Trophy Boat Race, the Kottiyoor Utsavam and the Champakkulam Boat Race.The Arabian Sea coast line looks really wild and the rainstorms ravage the beaches. 

Watch Karala Tourism Video