Lets face it, choosing the right shoes in no easy task. Aside from complications such as sizes, styles and of course, the right price, there is still a whole lot of considerations in choosing the right shoes. With all this in mind, the team at Dudepins has put together this list of the best shoes for Men as of 2013. We have taken into consider various styles, trends, looks, etc, and believe this list forms a solid start to a well rounded shoe wardrobe. Take some time to browse, learn about and consider buying the best men's shoes & shoe styles as chosen by the team at Dudepins.
10. The Wingtip – Cole Haan Men's Great Oxford Wingtip – See it There's nothing like a Men's shoe that both is bold, makes a statement and also reinvents the meaning of style. This Men's shoe by Cole Haan brings back the classic wingtip look but with a twist of modern style. 2012 and 2013 were big years for the coloured sole shoes and it's likely that this trend will continue. Although this wingtip looks great with both formal and casual wear,  it looks especially great with a nice pair of dark jeans worn with a slight roll up. Check them out and browse similar styles.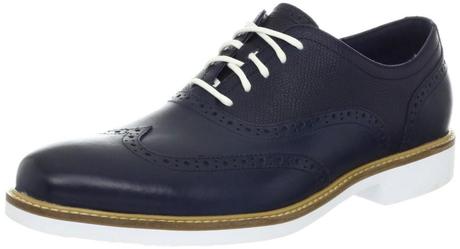 9. Clarks original Men's Dessert Boot – See it 
The Clark's Classic Dessert boot has been around for well over 50 years and is without doubt, a clear stable in Men's fashion. This boot is comfy, stylish, durable, made to last and an extremely popular shoe  by Men all around the world. This boot is available in many, many different color and style variations; from leather to suede and blue to green soles. When compared to others from J.Crew, Johnston & Murphy, Frye, Diesel, John Varvatos, Red Wing, Bed:Stu, Original Penguin and other shoes, the Clark's absolutely stand out in first place. Have a look at all the styles and get on board with Clarks.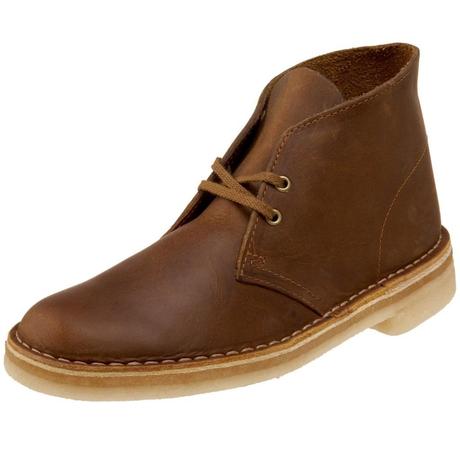 .
8. Cole Haan – Men's Tassel South Street Loafer – Cole Haan Men's South Street Tassel LoaferSee it
Modern. Stylish. Essential. That's Cole Haan and this shoe is another testament to the over 80 years of footwear innovation that os Cole Haan. This Tassel shoes takes a classic look and puts a great looking spin on it with a blue sole. If you're looking to spice up the wardrobe a little but and bring in a little flair to your everyday office outfit, then these shoes will get the job done. This South Street loafer comes in a variety of styles, so take a look and make the move.
Cole Haan Men's South Street Tassel Loafer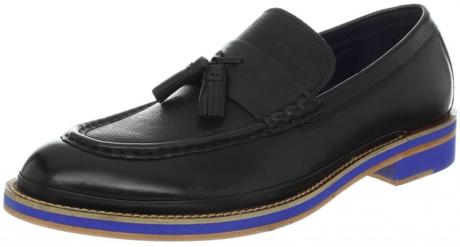 .
7. Timberland Men's Auburndale Venetian Slip-On - Timberland Men's Auburndale Venetian Slip-OnSee it
Sleek, bright and bringing a definite statement, the Timerland Auburndale Venetian slip-on mens shoe is as comfortable as it is stylish. If you're looking for a clean looking and extremely comfortable shoe, then this one is a good choice. Its clean lines are accentuated by contrast stitching around the vamp and at the counter as well. This shoe comes in a variety of colours and patterns, have a look and buy for as low as $99.
Timberland Men's Auburndale Venetian Slip-On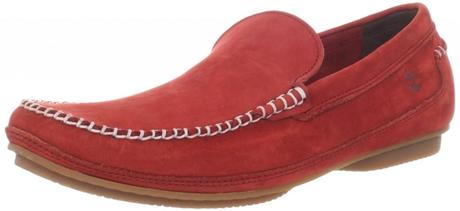 .
6. Megnanni Men's Genova Oxford – See it
This ultra classy and sleep Mens shoe from Megnanni definitely makes the top 10 list for our best mens shoe guide 2013. Magnanni is a third generation, family owned company based in Almansa, Spain. For over 50 years Magnanni has produced the finest quality men's footwear, combining our elegant designs with distinctive hand finishes and detailing. Megnanni Shoes start at $250 USD, see the whole collection.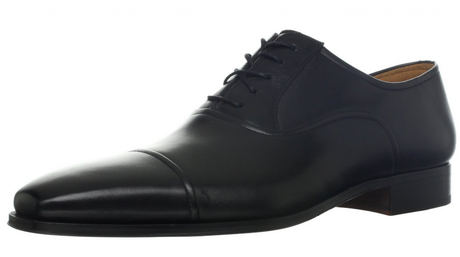 5. Lacoste Men's Concours Loafer – See it
Love driving? Then you'll love these slick driving shoes from Lacoste. We all know how important it is to stay in control on the road, these Concours Loafers made the pleasure of hitting the road just that much better. Renowned for luxury and classic styling, Lacoste has an unrivaled heritage in the sports fashion market. The brand continues to appeal to the fashion-forward consumer and the footwear line is no exception. These, and many others, are available for as little as $126 usd. See them now.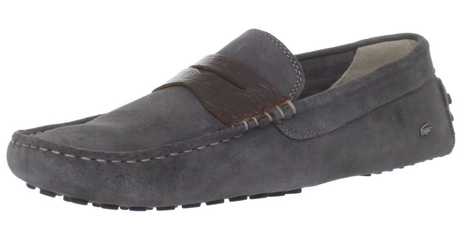 4. The Vibram Fivefinger Komodosport LS – See it
We had to bring in a little athletic footwear into the mix! If you haven't heard of these crafty finger shoes yet, then you're officially introduced. Introduced just a few years ago, the Vibram Five finger Komodosport shoes take on a new type of activewear. With these minimalist running, or barefoot running, shoe, you'll be experiencing a whole new type of running.  The typical human foot is an anatomical masterpiece of evolution with 26 bones, 33 joints, 20 muscles, and hundreds of sensory receptors, tendons and ligaments. To keep our feet healthy, like the rest of our bodies, they need to be stimulated and exercised regularly. Check these out and grab a pair today!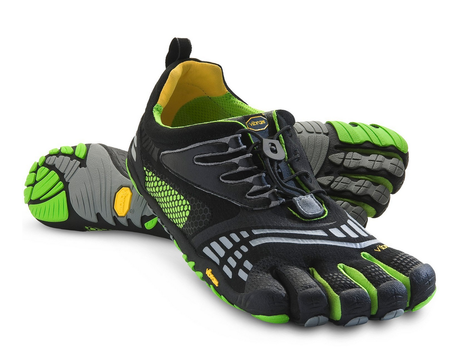 .
3. Cole Haan Men's Air Monk Strap Loafer – See it
Looking professional and trendy at the same time. If you don't have a Monk Strap shoe in your closet yet, then it's time to man up and get with the times. This great sold black Monk Strap loafer from Cole Haan is a pristine example of what a classic Monk Strap boot should look like. This shoe boasts confident comfort in a polished shoe with defining elements and enhanced ease. Soft leather upper. Concealed NIKE AIR Technology. Fully leather lined. Enough said? Get yourself a Monk Strap shoe today. Check them out.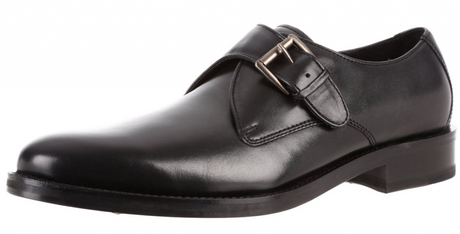 2. BOSS Black by Hugo Boss Chesterfield Slip-on – See it
We gave this BOSS shoe the number two spot for two reasons. First, you cannot beat the build quality and comfort of a Hugo Boss shoe. Second, this simplistic design is clean, sleek and has a very general and universal application. Point is, they are comfortable, stylish and can be worn with practically any outfit. Have a look at the all the italian shoe offers by Hugo Boss - See them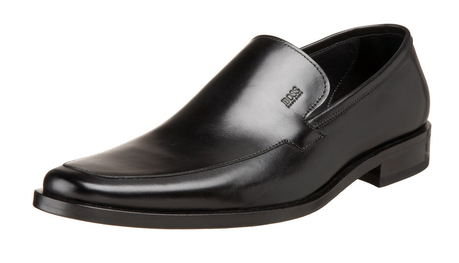 1. Timberland Men's Classic Boat Shoes – See them
With spring in the air and summer dreams soon to come, it's appropriate for us to add a classic Men's boat shoe to the list of the best shoes for men in 2013. This great classic 2-eye example from Timberland features premium full-grain and nubuck leathers for comfort and prolonged wear, Handsewn upper is stitched to the midsole and cemented to the outsole for classic aesthetics and durability, 360-degree rawhide lacing system provides a very custom fit. Get with the trends and browse all the different Boat Shoe styles today. See them now.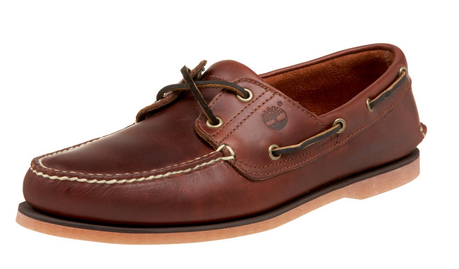 Well, that's a wrap. We hope you enjoyed out custom curated list of the top shoes for men that we've found in 2013 so far. We did our best to include the latest trends and styles from a wide variety of shoe styles, i.e. there's loafers, boots, runners and even boat shoes. As you know, it's important to have a pair of shoes for different clothing ensembles, the above list if a good start at a nice collection.
Didn't see anything you liked? Try broswing (click here) and we are sure you'll find something you like.
Till next time,