For a romantic dinner with cliffside views of the caldera of Santorini there are Many Beautiful Restaurants at Santorini in Greece.At Fira Santorini you can find the Best Restaurants in Santorini.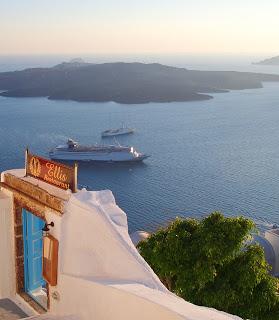 Ellis restaurant Santorini
Ellis Restaurant at Santorini in Fira Town : Ellis Restaurant is housed in a former old sea captain's house and with good views of the Caldera, wonderful service, and Santorinian local food.
 www.ellis-santorini.com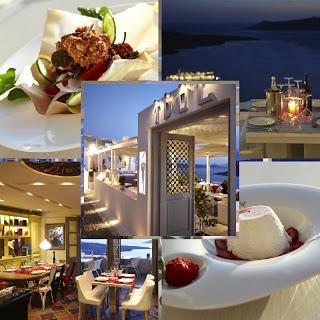 Idol Restaurant at Fira Santorini
Idol Restaurant at Fira Santorini

:

In a very special place overlooking the caldera of Santorini, you can enjoy your drink and special cocktails creations of Idol's bar with a great selection for all the famous tastes.

Mediterranean and Greek cooking, taking inspiration from Santorini's beautiful landscape and using the Santorini local ingredients and the Greek cooking culture.