Pune is known for its livelihood and charisma. This city will never disappoint you as it offers so many things and is one of the choices for every visitor to settle down here.
If you ever plan to visit Pune, then monsoon is the best time, although any time of year is good still during the rainy season, you can see its beauty as the city is blessed with and around picturesque hills, lush greenery, and awesome climate.
There are many stupefying places to visit near Pune which requires just a few hours of drive. Whether it's a one day picnic or a weekend getaway, the city gives you loads of options.
As the monsoons are here, let's take a look at some of the best places to visit near Pune in Monsoon and start making your plans now.
1) Lonavla- Khandala
This twin hill station is a must and frequently visited spot by travellers as it looks vivid in monsoon.
It is famous for the Bushy dam and Tigers point. During monsoon, it gets overcrowded esp. during the weekend.
View this post on Instagram

Follow me to the beauty of God's world! . . . #shaandaarjenie #lonavla #pune #blogger #travelblogger #clouds #cloud #cloudporn #weather #lookup #sky #skies #cloudy #instacloud #instaclouds #instagood #nature #beautiful #gloomy #skyline #horizon #overcast #instasky #epicsky #crazyclouds #photooftheday #cloud_skye #followme #indiawintomzz #mndyact

A post shared by Jenifer $ayyed (@shaandaar_jenie) on Jun 15, 2019 at 1:35am PDT
2)  Sinhagad Fort
Sinhagad fort is famous for trekking as it is situated on the Sahyadri hills. The view is mesmerizing and is a perfect place to enjoy this natural beauty with friends & family.
3) Lavasa
Lavasa is a privately planned hill city which is one of the best options to visit especially during monsoons. It is around 65 km from Pune and approximately 190 km from Mumbai.
Driving down is the best option to feel the pleasant weather and panoramic view.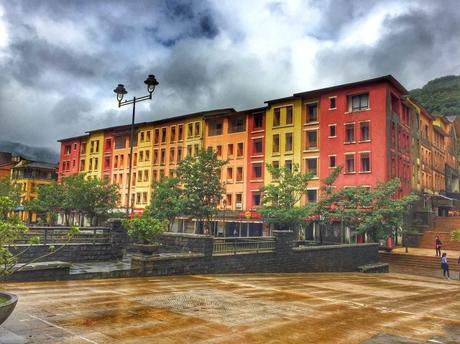 4) Mulshi
Mulshi, known for its numerous waterfalls and scintillating lake view, is one of the best tourist spots near Pune in monsoon.
A few hour drives from Pune will take you to this tranquil place and is an ideal place to enjoy monsoon.
5)  Kamshet and Kanhe
The scenic location is a great weekend getaway during monsoons. The famous Pavana Lake, located here is popular for many activities and a serene view.
Driving down is the best way to explore its beauty. Both the places are nearby and are the major attraction place for adventure and nature lovers.
Need more attraction places? You can also visit the below places in just a few hours.
 Tamhini Ghat
Panchgani
Khadakwasla Dam
All the places listed above are within 100km distance from Pune. So, one can easily make a plan and drive.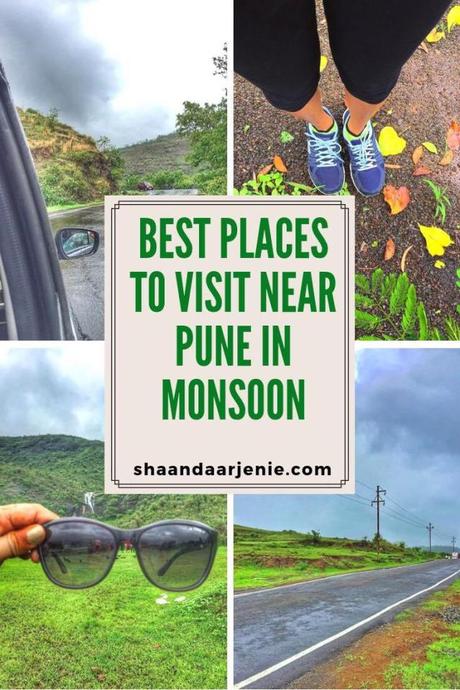 Pin It
What is your favourite place in Pune? You may also like to read:
A Magical visit to Adlabs Imagica