Gujarat has a lot of tourist attractions and that is why it's one of the most visited states in the country. Learn about the amazing outdoor activities in Gujarat that will rejuvenate your senses and re-energize your body
Exploring the Parks and Zoological Gardens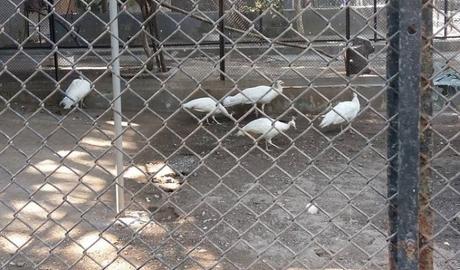 The lovely Sakkarbaug zoological garden is in the famous Junagadh area of Gujarat. You will find it in the Rajkot Junagadh highway. This is a remarkably well maintained building and this doesn't come as a surprise since most public facilities in Gujarat are well maintained. There is a great variety of snakes, birds and animals inside the zoo and there is also a fossil section that has displays of jaws, bones and skulls. Children and adults both enjoy this zoo as there is so much to be learnt from observing the behavioural pattern of birds and animals. The Breeding center operated by the zoo authorities is also a great place to observe animals.
If you are visiting the Gandhinagar area of Gujarat then animal watching can be done at the Indroda Nature park which is in the J Road. This deer park cum picnic spot has a botanical section too apart from a good variety of deer's and other animals. You can enjoy to the hilt in this park with friends and family.
Beach Hopping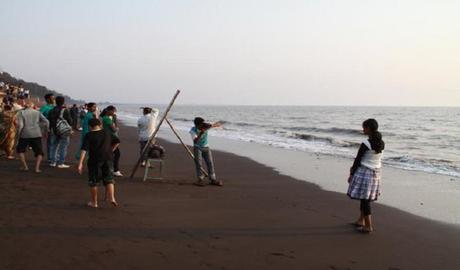 Gujarat has a beautiful coastline and its beaches are quite well maintained and clean. Just 5 km from Valsad is the Tithal Beach that's well known for its black sand reserves. This beach is a great place to have delectable Gujarati snacks like Dabeli, Bhel Chaat, sweet corn on Charcoal, sugar cane juice and coconut water. The Madhavpur Beach near Junagadh is also a great beach to pass time and observe the lovely ocean waters. Enjoy the famous camel rides here and distress your mind. Porbandar beach is one of the most famous beaches of Gujarat and is on the south east coast between Dwarka and Veraval….this is an ideal place for bathing in the sea. Incidentally Porbandar is one of the most famous port towns of India. Mandvi Palace beach at Mandvi, Ubharat Beach in Surat and Sivrajpur Beach in Jamnagar are other great places to go beach hopping in…
Explore Rann of Kutch and Interact with Wildlife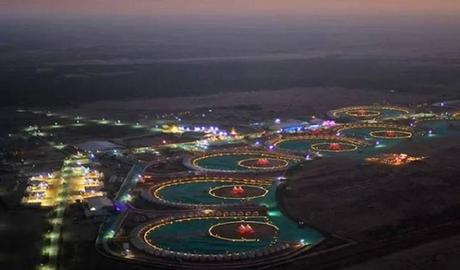 Wildlife safaris in Gujarat are an awesome experience. There are several hot spots like National Park of Gir, Sayla and exploration of Rann of Kutch that expose guests to the wild fauna of Gujarat that reign in their natural environment in all their splendour. A visit to the Rann of Kutch ….incidentally the biggest and only salt white dessert in India exposes you to savage magnificent beauty. You will find the wild Asiatic ass here, watch the beautiful sunsets and watch the birds at Bajana Lake. In Gir there is the provision of staying overnight at the forest lodge and you might catch a glimpse of the majestic wild lions. In Sayla you will find blackbuck antelopes that over run the whole place while in Nalsarovar you can enjoy lovely boat rides while watching the exotic birds.
Go Craft Village Hopping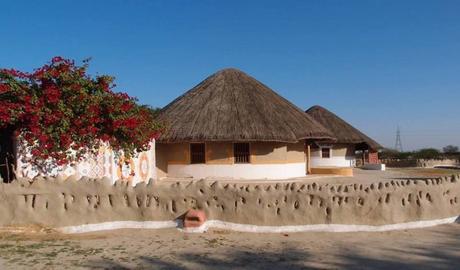 Gujarat is a handicraft hub and exploring its craft villages are one of the best activities you can do.  These villages' future craftsmen, embroidery artists, seamstresses and jewelry makers who have been working for generations in the same trade. Many foreign as well as domestic tourists hop around the villages to explore the terrain, imbibe the culture and click marvelous photographs. Go visit the flamingos and skilled potters of Khavda village and then move on to Hodka Village with its applique and patchwork artists and then to Juna Village with its copper bell artists. You must not miss the Nirona village which exposed the world to Rogan Art and the Ajrakh village with its Ajrakh artists. A really good place to center your cultural outdoor village expedition around is Bhuj….which is a potpourri of traditional embroidery artists, jewellers and metal smiths.
There are so many outdoor activities to explore in Gujarat that a single article won't be able to do justice to all of them. Besides all the above mentioned activities you can indulge in outdoor sports, photography, fishing, hiking and so much more in Gujarat.
Advertisements