Laura Mercier's Secret Camouflage concealer compact wasn't particularly developed for  undereye concealing but is great if you want a full on high end concealer that won't go greasy.  It gives knockout coverage for spots and discoloration and what's great is now it's oil-free and comes in more shades, and I'm lovin' that extra bullet that says it's also suitable for sensitive skin.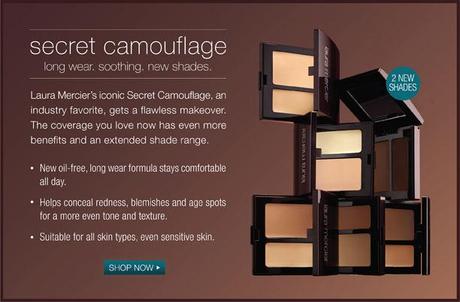 Secret Camouflage is a foolproof and professionally praised face concealer that gives you an option to customize if you tan or change color.  So far, Laura Mercier products have never let me down.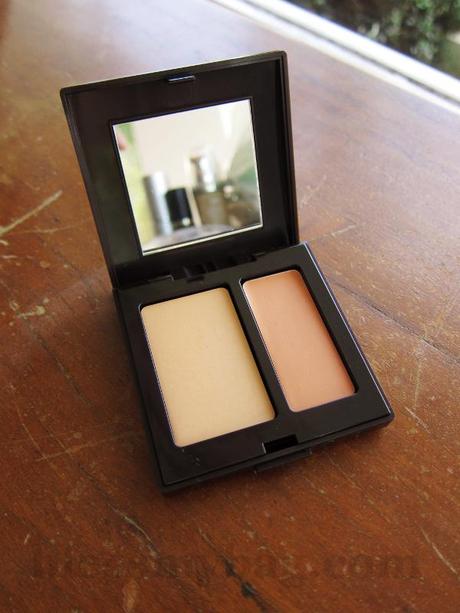 I got this Secret Camouflage compact in the shade SC-5 which I believe is the best one for medium to fair toned oriental skin.  I won't make the mistake of saying Asian skin, I just remembered Asia spans the middle east as well.  I almost made the drop on SC-3 but who am I kidding, I'm not as fair as Lisa Eldridge, who swears by this concealer for intense spot concealing and quick corrections.   If I were one shade fairer though SC-3 would've been the next best bet.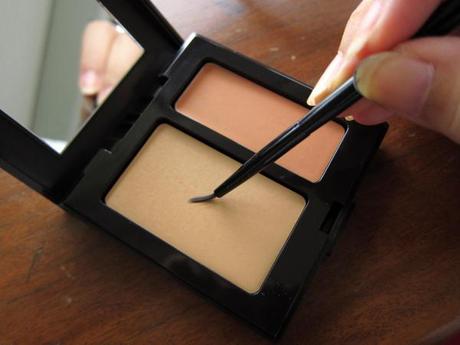 See how the darker shade is similar to the L'oreal True Match foundation "Nude Amber" or the one deeper than it "Golden Caramel"?  I mentioned those shades in the past as shades very suited to the "kayumanggi" deeper toned Filipina, which is why I deem SC-5 as the most usable for my kit apart from the lighter shade being perfect for my personal use.  If you have normal facial evenness  with broad expanses of clear skin between "pigmentation" and minor spots it's best to use a small preferably synthetic eyeliner brush to target only the spots that need covering.  The texture has still got that good amount of slip without being greasy (that's amehzzin!!) now that it's oil free which is a great thing since we live in a crazy humid country.  Read more to see this put to the the test!
It's a Houdini act I tell you!  Now you see 'em, now you don't!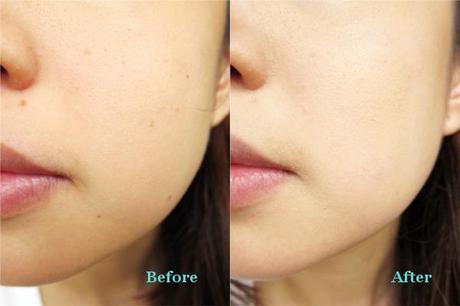 I only used the main color, see how well and evenly Secret Camouflage SC-5 covers sun spots, past blemish marks, and flat moles.  I actually like my moles, I just covered them here to prove how good the concealer is.  It's even good for broader, larger spots than this.  It's a very opaque concealer.  Remember, this is how I look without foundation using only Secret Camouflage.  Here's the entire face first without anything on the left (I look horrific) then with just concealer first under the eyes (MAC Concealer)…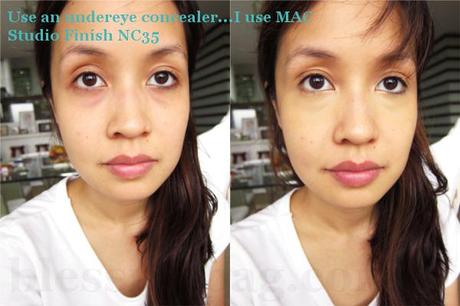 …then the complete face after minimal dot-to-dot spot concealing.  It's so good I think I look holier, now, now seriously…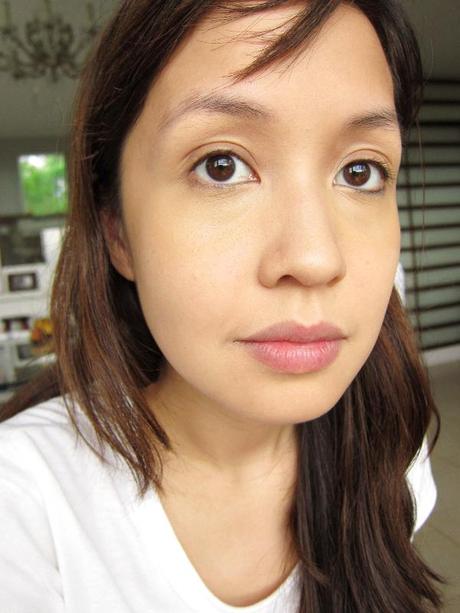 I used MAC Studio Finish NC35 for my dark circles, a more proper concealer for the undereye area.  A Laura product for those dark circles would be the dinky but powerful undercover pot which also includes two shades plus a setting powder.  Remember, for a minimal daytime look,  those who have relatively not so troubled skin should not cover the entire face in product, let the good skin show itself, especially in the daytime.  Full coverage makeup works its magic better at night.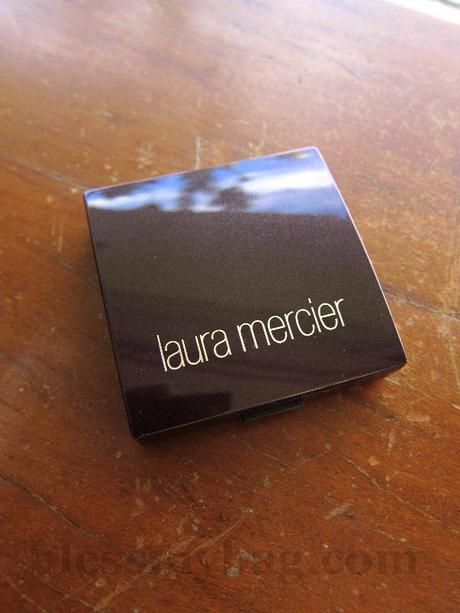 If I were asked to choose only one makeup product I wouldn't say foundation, because I'm thankful for my good skin I'd rather keep cake concealer handy than foundation, because I only need to cover certain spots, redness, and my dark undereye circles and I also use concealer to sometimes highlight my browbone if the shade is light enough, then I'd maybe beg for lipstick as well.  Laura Mercier Secret Camouflage normally retails locally for Php1700  at Rustan's Grand Mall for example, I got this 10% off during mid September when Rustan's Cosmetic Festival was ongoing, so this was about Php1600 or slightly less.  Another competitive concealer from a different brand is Bobbi Brown creamy concealer which retails for nearly Php2000 (be still my beating heart) but comes with a partner pressed powder to set the concealer.  I love Laura's shade range though, they work so well and always make looking naturally polished a much easier feat to achieve.  Here's a treat for you, Lisa Eldridge talks about her ALL-TIME favorite no-fail makeup products after having done makeup for over 20 years, and yes you guessed it, Secret Camouflage is part of the well-loved loot.