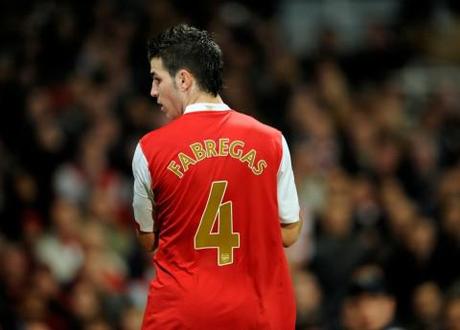 Cesc Fabregas. Photo credit Toksuede http://www.fotopedia.com/items/flickr-2435272118
Arsenal captain Cesc Fabregas's transfer back to his hometown club of Barcelona was finally announced on Sunday night. The £35 million deal brought to an end one of the longest-winded transfer sagas in European football history. Arsenal fans reaction to the departure of the Spanish playmaker, known fondly as Cesc, has varied from disappointment to a sense of relief that the painful will-he-won't-he drama is now over and the club can focus back on pressing on the pitch matters.
Fabregas joined Arsenal from Barcelona as a 16-year-old in September 2003 and made 303 appearances, scoring 57 goals in all competitions. His success at Arsenal led to his inclusion in the Spanish national team, with whom he won the European and World Cups. He has largely sat out Arsenal's pre-season as the transfer chatter accelerated.
In an official statement on the Arsenal Football Club website, manager Arsène Wenger, who nurtured the young Fabregas from raw young talent to full international, admitted to feelings of disappointment: "We have been clear that we didn't want Cesc to leave … However, we understand Cesc's desire to move to his home town club and have now accepted an offer from Barcelona. We thank Cesc for his contribution at Arsenal and wish him future success."