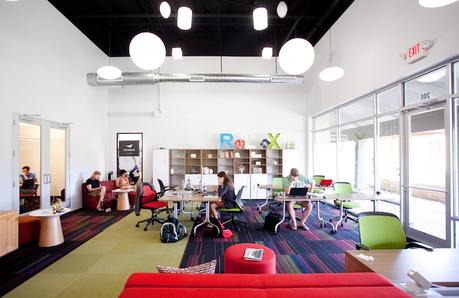 What makes a city a good place for design innovation and creativity?
@MonogramAppl: A community that encourages entrepreneurs, start-ups, and risk takers. 
@TheGoodMod: A backbone of collaborative artists surrounded by consumers who care about quality help cultivate design innovation.
@LABhaus: Creative cities support risk, economically and creatively. They have to allow for new beginnings and reward success.
@aileenkwun: Diversity breeds knowledge—learning from people w/ different perspectives, experiences always informs your own outlook.
Image courtesy of Liz Elam.