This is kind of a random category, but I don't really have a ton of anything in these areas, so I thought I would combine Hands, Nails & Miscellaneous Tools! I didn't really have a favorite nail polish brand or any favorite colors this past year, but there are a few other products that I have really been blown away by in 2013. So, what were they? Keep reading to find out!

J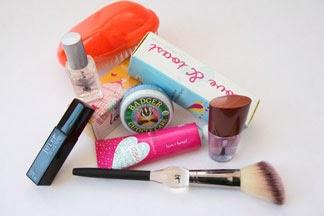 I'm going to start with nail products. I alternated between two different "base" coats in 2013. The first one is technically not a base coat, but a nail strengthener. It is the Priti NYC Strong Nail Strengthener. I have tried a few different nail strengtheners and they all seem to peel right off my nails within a day or two. Not so with the Priti NYC Strengthener! Aside from keeping my nails healthier, it makes a great base coat too. It extends the wear-time of polish and keeps the nails healthy underneath so they are less inclined to peel or break! By far the best Nail Strengthener and an excellent base coat as well!

J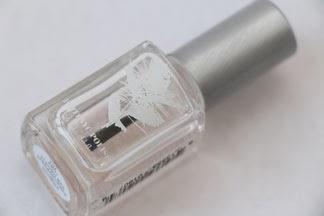 For a more traditional base coat, I used the Mineral Fusion Base Coat. It is amazing stuff! Even when my nails are peeling, this stuff keeps my nails smooth and in better condition than they started. My polish doesn't peel off, nor do my nails continue peeling with this Base Coat. It dries pretty quickly so that you can apply color almost as soon as you've finished painting both hands, and the polish sticks beautifully making for long-lasting beautiful nails!

J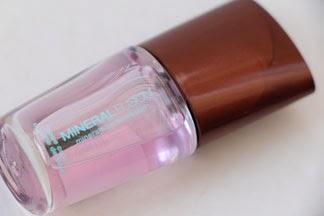 For an incredible top coat, you cannot beat Julep's Freedom Polymer Top Coat! This stuff is insane! It is quick-drying, has an incredible shine and is quite durable. It's supposed to give you a gel-manicure kind of look, and I would say it pretty much does! To learn more about the Freedom Polymer Top Coat, check out my full review here.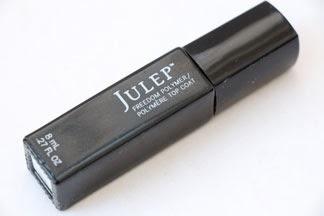 Though I'm not too good at keeping my cuticles conditioned, I do try to use something on my cuticles as often as I remember. My favorite in 2013 was by far the Badger Cuticle Care. It's a soft, but solid balm that literally melts into cuticles as you rub it in. It's absolutely heavenly! It has a lovely lemony scent and the tin is so adorable that it deserves extra points just for that!

J

A little bit goes a long way, so the tin will last you for ages. I apply it at bedtime and it keeps my cuticles soft and hydrated. As with every Badger product I've tried, I absolutely love this stuff!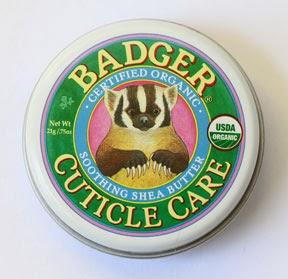 I was rather obsessed with hand cream in 2013, so it's difficult to choose only one favorite. I think if I had to, it would be the Love + Toast Hand Crème. The box alone makes these worthy of an award! There was a lot of thought put into the design and packaging of these hand crèmes, but the product inside will not disappoint either! It's a wonderfully hydrating crème that doesn't leave hands sticky or greasy. They all smell so delicious that it's nearly impossible to choose one at the store!

J

I am so in love with these hand crèmes!!! If you'd like to read my full review, you can do so here.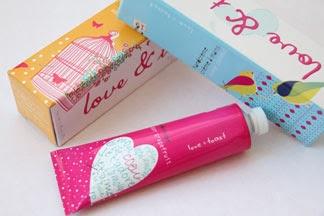 Moving into the tool section of my favorites, I feel I would be doing the world a disservice if I did not mention the Boutique Blush Brush from IT Cosmetics. Hands down, the best blush brush ever made!!!

J

I adore this brush. It is so soft and the angle and density of the hairs is absolutely perfect for applying blush. It places it in the proper place every time without over or under applying. I don't quite know how it does it, but this brush will literally do the work of applying blush for you! You need this brush!

J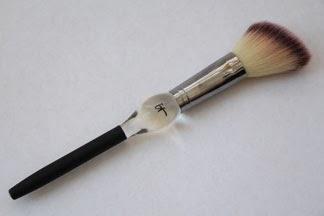 Another absolute must have for me last year…and still…is the Tangle Teezer. If you suffer with knotty hair, or even just brush your hair while it's wet, you need to check out the Tangle Teezer! I won't go into more depth on my love affair with it, because you can read all about it here!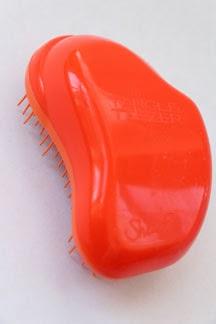 I could add more to this list, but these are my true standouts from 2013. I really love every single one of these products and don't know what I would do without them! I hope this was helpful and I would love to know what some of your favorites were this past year! Stay tuned because the best Makeup from 2013 is still to come!!!

J