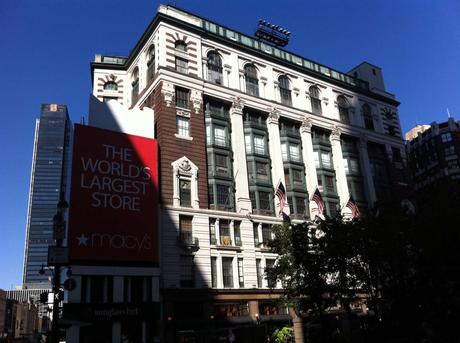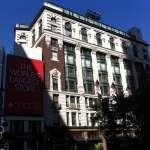 For all those times we get stuck with last-minute party plans with friends, we realize the importance of lifestyle stores. This might be the year that we finally step out and do things normally. Therefore, it is important to find the best lifestyle stores to meet all your shopping needs at affordable prices. For instance, you can save up to 40% on clothing, home decor, Bed & bath essentials and more using Macy's coupons and with an additional 10% discount on in-store pickups.
This article will guide you through the best lifestyle stores that will be perfect for you and your fashion requirements this year 2021.
Macy's is a famous brand with a legacy dating back to 1858 and it has doubled up as a departmental store since its merger with Federated Departmental Stores in 1994. Macy's hosts over 750 outlets at different locations across the USA. They are famous for their immaculate quality and attractive collections of shoes and dresses for women. There is a range of flash sale of 70-75% on multiple categories including clothing, accessories, footwear & more that you must checkout. Moreover, customers can avail the facility of free shipping on all orders that are above $25. This feature is available without the requirement of any coupon/promo code.
One of the famous clothing brands of the USA began its journey as an outlet for selling Levi's and Vinyl records in 1969. GAP markets its products for a particular bunch of people who want to experience branded clothes but don't want to shell out extra money in the name of the brand. GAP has become one of the fastest expanding clothing brands with outlets in nearly all the major countries. People associate GAP with their fitted trousers and dark shade hoodies normally. Moreover, GAP is currently offering up to a 50% discount on all the marked prices of the products that must be checked out.
The brand does sound like your favorite candies but it has a separate identity in the lifestyle fashion industry. H&M is famous for its collaborations with pop culture artists, fashion designers, and even major clothing brands to deliver an attractive and unique product to its customers. H&M focuses on quality and that can be easily understood with its carefully planned collections and limited edition collab products. H&M has turned out to be a complete destination for all fashion needs as it caters to the demands of both men and women in separate areas so that there is no confusion while shopping. Moreover, you will find several accessories like shoes, handbags, clutches, etc. right under one roof. The brand is currently offering clothes from $6.99 through its online sale along with free shipping on all orders above $75.
If you are looking for a lifestyle store that can dress you up from head to toe, cater to your demands in jewelry, clothes, accessories, shoes, etc. right at one place along with affordable discount deals, Belk is the place you must visit. Founded in 1888, Belk boasts itself as one of the oldest departmental stores in the USA to have transitioned itself into a fashion lifestyle brand over time. Not only fashion, but customers can find furnishings, beauty products, bedding and bathing products, and lots of other items all at the same place. Customers can avail of up to 40% discount on selected brands and in-store products with the help of Belk coupons.
One of the few luxury fashion brands that have kept itself confined to luxury and lifestyle products only despite having a global presence and enough capability. Zara is known for its over-the-top clothesline and independent designs because of its manufacturing facilities spread across different countries. Zara is comparatively a new entrant in the USA market but has gathered its pace as an independent Spanish fashion brand. The primary reason for Zara's success is its quality of clothes and no-repeat policy. Once the collection is deemed out-of-fashion, it is never brought again through sales and discounts which gives a strengthening appeal to the brand. Zara is currently offering up to a 55% discount in February 2021 on selected items and categories.
This shop is often termed as the Generation Z GAP because of its modus operandi similar to GAP yet providing vibrant options to basic clothing types like sweaters, hoodies, jackets, shirts, etc. Uniqlo has marketed itself as an affordable brand that can be made out with its minimalistic approach towards pricing of the products. The brand, however, is yet to make a pan-American presence felt but customers can always avail of a minimum discount of $10 through a virtual spin on the home screen. They are offering free shipping on the first order and every other order worth more than $99.
If you are into purchasing trendy clothes, fashionable accessories and choosing from a plethora of options, Forever 21 must be a regular stop for you. This 1984 fashion brand has been one of the major economical ways for people to indulge in fashion lifestyle without shelling out much of their hard-earned money. Forever 21 is currently offering a straight discount of 50% on selected products and categories across their websites. Forever 21 is exceptionally popular for its handbag collection which is exceptionally fresh in design and lowers at prices. Forever 21 sells on the motto of look good at affordable prices.
Conclusion
Shopping for lifestyle products is a much-needed therapy at times. However, there are several factors like high prices, product quality, lack of availability, etc. that hamper the shopping experience. If you are looking for shopping lifestyle products and are unaware of the best shops for 2021, this article will definitely help you out. Moreover, whenever you are shopping online, remember to checkout with a promo code or discount coupons so as to maximize your savings. You can get amazing Belk coupons from coupon websites. which hold a plethora of promo codes and discounts from leading brands like Walmart, Target, etc. Just apply the promo code at the time of checkout and you will be good to go!
Featured Image Credit: Image by unserekleinemaus from Pixabay