" What do I wear in bed? Why, Chanel No.5 of course."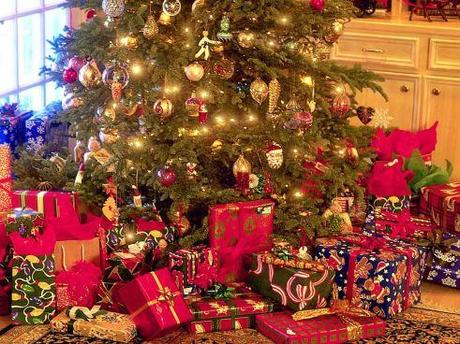 The celebrated dictum of Marilyn Monroe helped the magical perfume Channel 5 raised a great fame between female.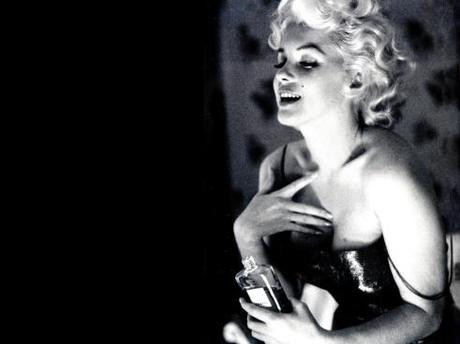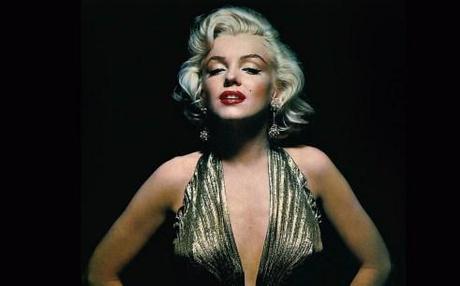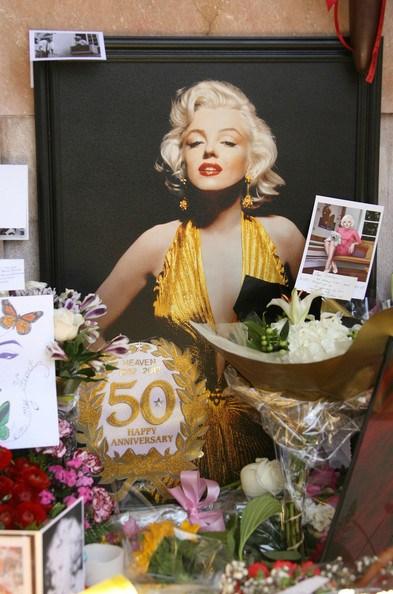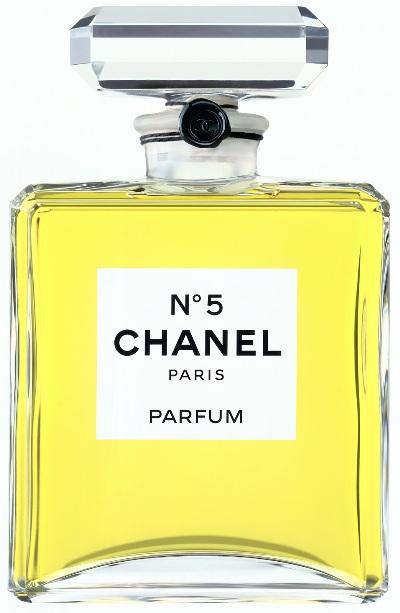 Nothing but scent of a woman. At modern times, perfume is something a lot of people take for granted and it has become an everyday part of putting together an outfit. After dressing, doing their makeup and fixing their hair, women add a quick spritz of perfume to complete their attire. Wherever they go, office or a party, perfume add a finishing touch to their whole appearances. Furthermore, as what I mentioned above, the perfume may mirror the internal world as well as the taste of a woman .Those celebs are no exception. Various celebs have released their unique perfume and fragrances, which turned out to create a new fashion.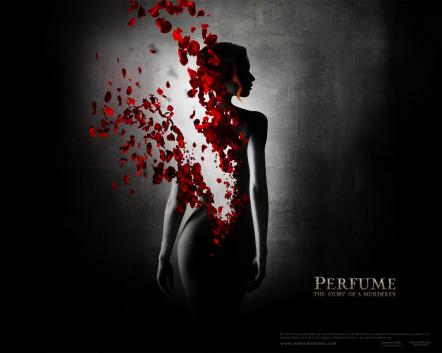 In recent days , the famous US rapper Nicki Minaj has just released her new fragrance, Pink Friday—named after her masterpieces .In the MV, she wore a long black prom dress with corset, lying on the rose flower bed. It is said that the fragrance imparts a playful cloud of pink floral petals that whisper the sultry warmth of vanilla, skin musks and woods. You know that black Friday is about to come, do you think that it will be a great idea to buy a bottle of Pink Friday to reward yourself or present it to others as a gift. Even if not Black Friday, you can buy the Fragrances as Christmas gifts. The delicate perfume will never fail to become others' favorites.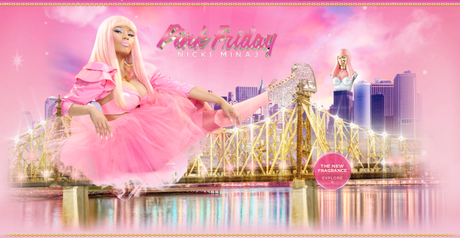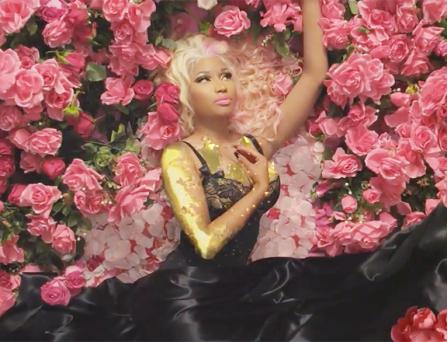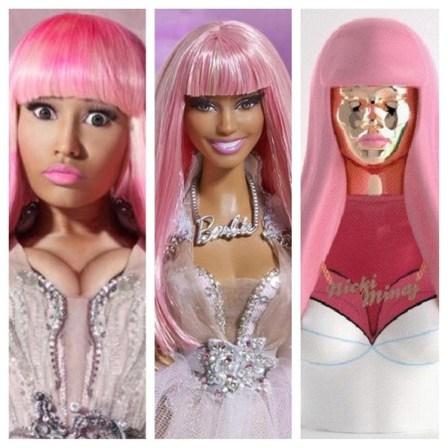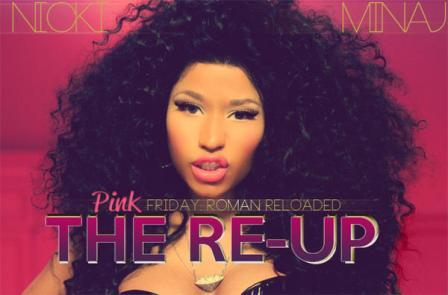 By the way, there are other perfume and fragrances presented by celebs, which will offer you rich options.
Lady Gaga Fame, from £25 for 30ml eau de parfum. Lady Gaga may have set out to shock – the juice is black in the bottle, clear when sprayed – but her first fragrance is surprisingly alluring and agelessly wearable: a fruity, floral fusion of apricot, tiger orchid, jasmine, honey and incense. Dead sexy on the dressing table, too.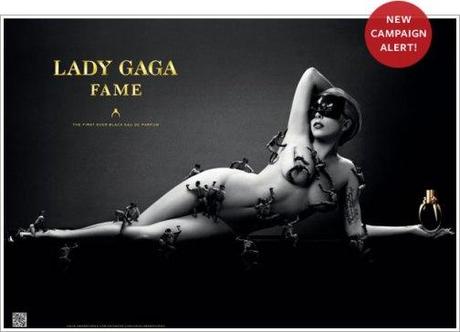 Signature by Christina Aguilera, from £19.90 for 30ml eau de parfum. The singing superstar's quartet of scents has bagged ten fragrance awards in Europe alone: this favorite is pure vintage glamour, with notes of fruit sorbet, blackcurrant tea, and a sillage of musk and vanilla. And how on-trend is that lacy bottle?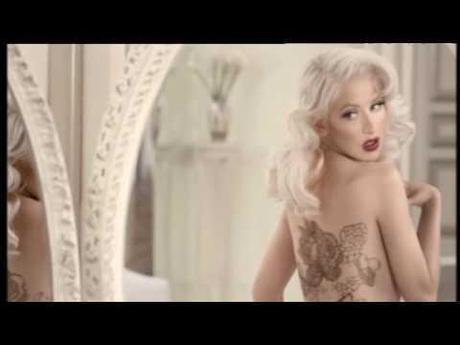 Red Sin:Pop diva Christina Aguilera's fragrance for 2012 is named Red Sin. The fragrance is announced as the glorification of womanhood with provocative symbolism of red.
The composition opens with the symbol of sweet temptation: red apple. There is also spicy cinnamon that brings a touch of the exoticism to the top notes. The heart features sweet and red flowers of cyclamen that is traditionally used in love potions. Warm red ginger, musk and exotic sandalwood form the base.
It is available as 30, 50 and 100 ml Eau de Parfum, dezedorans, shower gel and body lotion.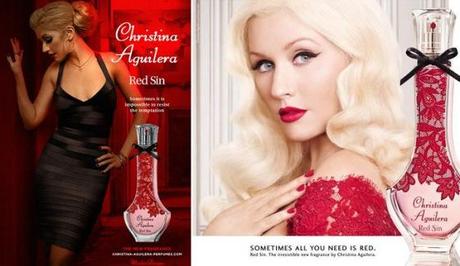 Britney Spears Fantasy, from £23 for 30ml eau de parfum. OK, so this is more for your teenage daughter or sister than your mother, but it's a masterful gourmand creation (and a worldwide phenomenon), playfully blending ripe fruits, sensual woods, creamy musk and (yes) a 'cupcake accord'. Edible, truly.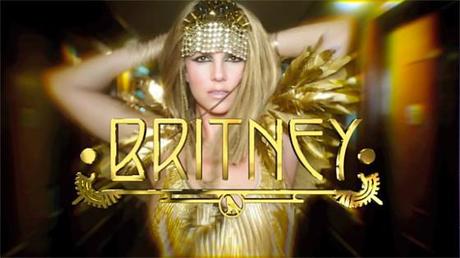 Kim Kardashian Glam, £29.95 for 50ml eau de parfum. The reality TV megastar's latest glittery pink launch is surprisingly pretty and soft. Floral-fruity and juicy with red berries, it has a flower-power heart of tuberose, jasmine and rose on a nuzzle-me, creamy base of musk, sandalwood and iris butter.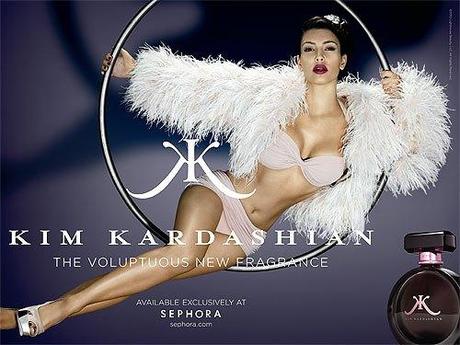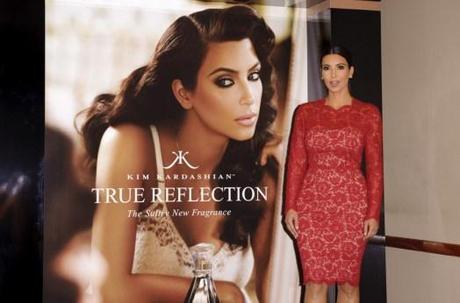 Rihanna , Reb'l Fleur. £30-£59.Daring, sexy and truly memorable, Reb'l Fleur is the first fragrance from Rihanna. Plump fruits, red berries, plum and juicy, ripe peaches, make a delicious first impression, while sumptuous florals and warm base notes create an impression that is defiantly sexy. Experience this unforgettable scent with the Reb'l Fleur fragrance collection for women.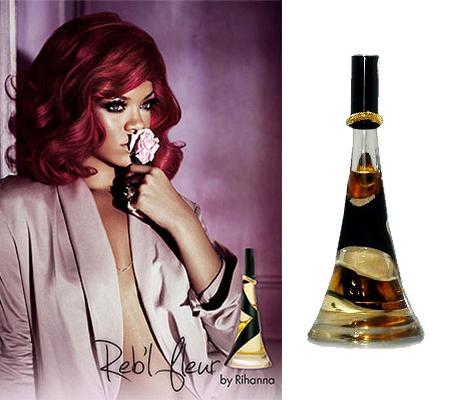 Taylor Momsen: Parlez-moi d'Amour. The gossip girl, little J become the spokesmodel of Parlez-moi d'Amour. Young, fever, and sexy. Suitable for teenagers.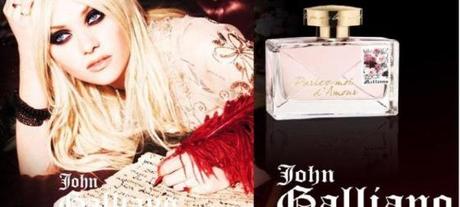 Beyonce: Heat Perume. Catch the fever with Beyoncé Heat, the first fragrance by Beyoncé. Sensual. Sexy. Sophisticated. Beyoncé Heat is an alluring, feminine fragrance featuring rare sensual flowers created for the new modern woman exuding confidence, sexiness and energy. Let yourself feel the heat.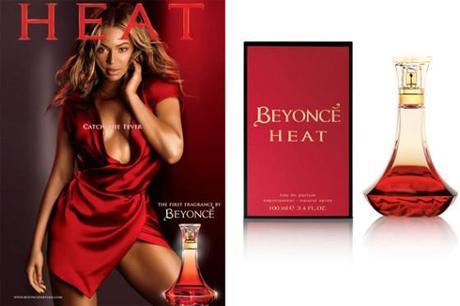 Mariah Carey: Lucious Pink.Popular singer Mariah Carey, in cooperation with Elizabeth Arden, welcomes us into her pink world in a summer edition of her second perfume, named Luscious Pink.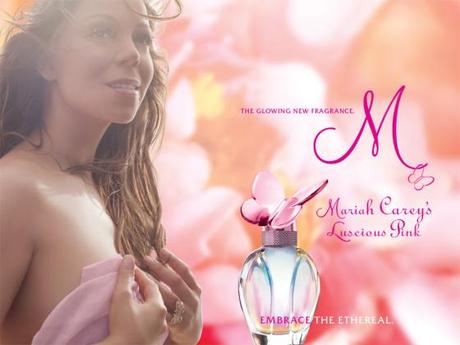 The new fragrance arrives at the market in August 2008. It was created in cooperation with two perfumers, Carlos Benaim and Loc Dong, of IFF. They created the new fragrance containing notes of Sicilian bergamot, accords of ocean breeze and Italian sparkling cocktail Bellini. The heart hides petals of Tiara from Tahiti, lily of the valley and pink peony, while the base notes include accords of bright blond wood, sandalwood, white musk, which is a combination of notes described as a floral melody developing as Mariah's voice.
The bottle of Luscious Pink is very romantic and contains the same form as its predecessor. The creator is Jean Antretter, senior design director of the house of Elizabeth Arden. The bottle is coloured in pink nuances and yellow and light blue contours this time.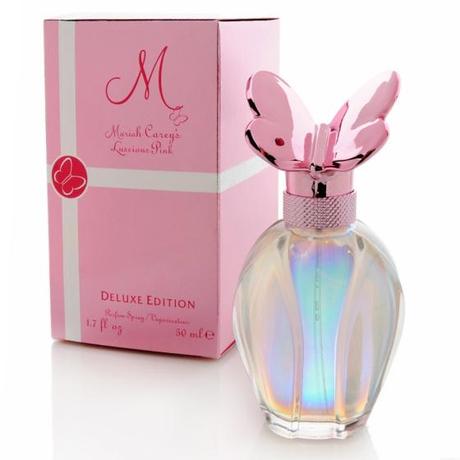 Commercial was made by photographer Michael Thompson, and will announce the perfume in September 2008, in fashion and cosmetics magazines, including Glamour and Cosmopolitan.
The collection that will be presented includes the perfume Luscious Pink in the amount of 30, 50 and 100 ml edp, and 200 ml perfumed body lotion.
A beautiful set of miniatures which includes three gracious small flacons with charming butterflies has been available since October 2008 for 35 dollars. Purple, pink and golden butterflies contain 0.16 fl.oz (5 ml)of fragrant fluid each and are a real treat.
Justin Bieber's Girlfriend. Justin Bieber is a true diva, isn't he. Follow him, buy Girlfriend.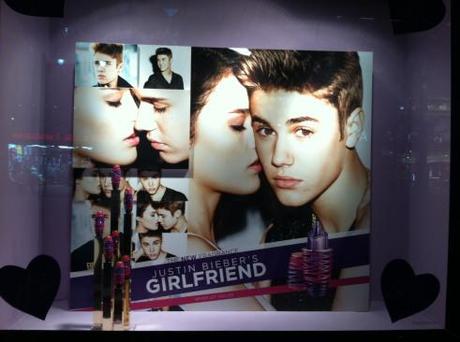 Adam Levine: Scent 222. The well known judge of The Voice, Adam Levine launched his new fragrance at earlier times this year. It smells like cold and hard cash.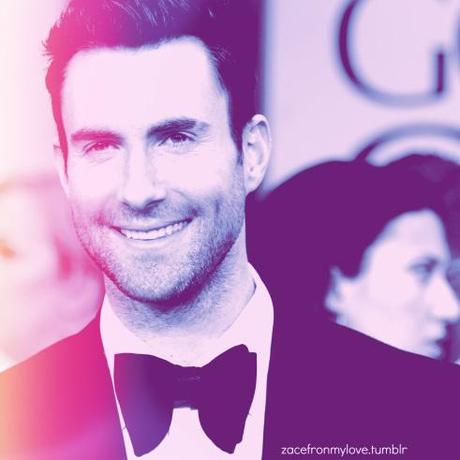 Have you got your mind on which perfume to choose?