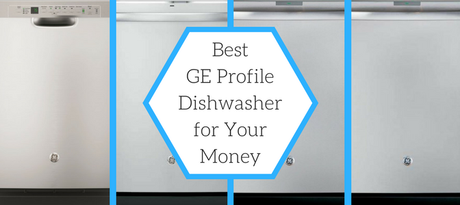 I'm going take a look at GE Profile dishwashers to help you determine which the best is for the money.
First, Why GE Brand Appliances?
It is a reliable, trusted brand. The dishwashers are available quickly and easily serviced.
Second, Why the Profile Series?
The Profile version of the GE dishwasher is a step up from the basic entry-level GE line.
Features that stand out are side jets, quad arm spray arms, and silverware jets.
OK, now let's look at the different GE Profile Dishwasher models available.
GE PDF820SSJSS PROFILE 24" STAINLESS STEEL FULL CONSOLE DISHWASHER - ENERGY STAR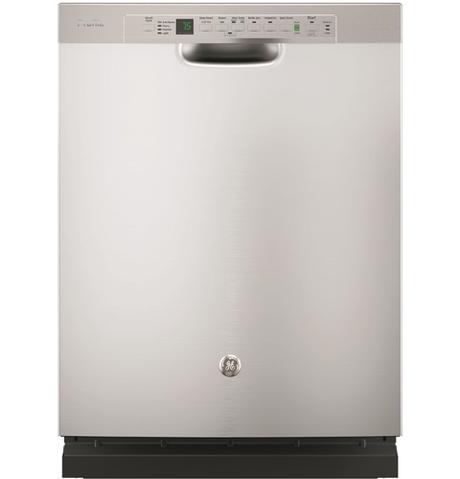 The GE-PDF820SSJSS is not a fully integrated dishwasher meaning that it has the controls on the front and has a pocket handle.
I do not like this look as much as the flush looking fully-integrated models, which is why I personally would not choose this one.

GE PDT825SSJSS PROFILE 24" STAINLESS STEEL FULLY INTEGRATED DISHWASHER - ENERGY STAR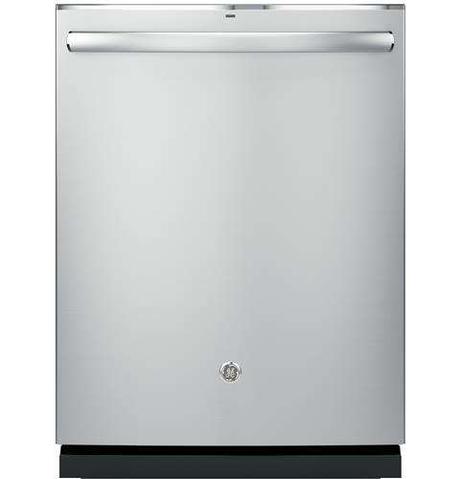 The GE-PDT825SSJSS is a great dishwasher for the price!
It has all the outstanding GE features such as bottle jets, fold-down tines, and an adjustable upper rack as well the Profile Unique features listed above.
However, the decibel level is at 45 which is a bit loud and the heating element for drying is exposed.

GE PDT845SSJSS PROFILE 24" STAINLESS STEEL FULLY INTEGRATED DISHWASHER - ENERGY STAR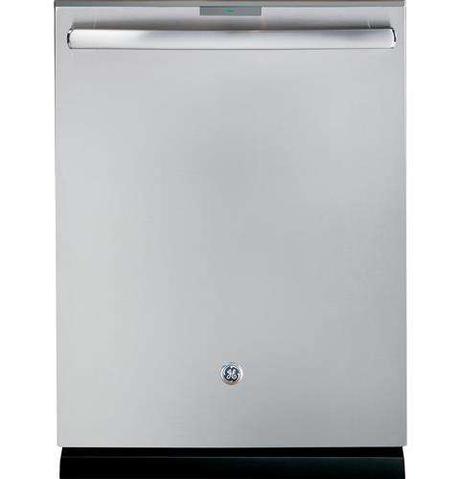 The GE-PDT845SSJSS is an amazing dishwasher!
For just a bit more than the previous model, it gives you some added bonuses!
The heating element is built-in and not exposed which is safer if plastic dishware should fall through.
Also, this dishwasher is extremely quiet at 42 decibels.

GE PDT855SSJSS PROFILE 24" STAINLESS STEEL FULLY INTEGRATED DISHWASHER - ENERGY STAR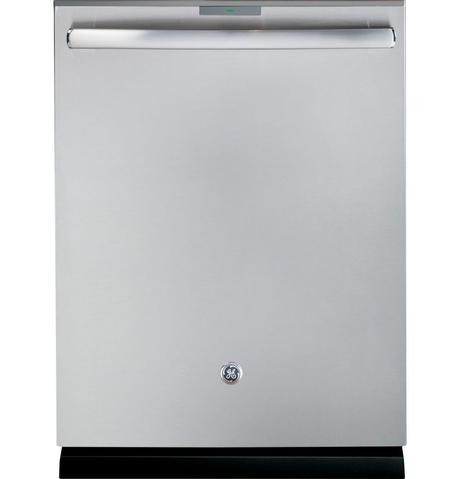 The GE-PDT855SSJSS is the best GE Profile model available.
It gives you a cutlery tray up top that enables you to save room when loading the upper rack.
This helps maximize your loads of dirty dishes.
It is even quieter at 40 decibels! However, it does cost a couple hundred dollars more than the previous models.

Conclusion
In conclusion, what is the Best GE Profile Dishwasher for Your Money?
I say it is the GE-PDT845SSJSS. At Goedeker's spectacular price, this is a bargain! It is rare to find all these fantastic features for that price!
I personally think this model has more than you need when it comes to dishwashers and it is well under $1000.