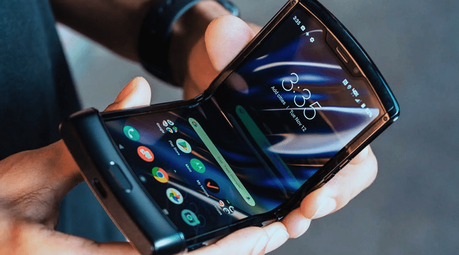 It used to be that, in the time of smartphones, flip phones were exclusively limited to feature phones. Feature phones — non-smartphones to us civilians — focus on the basics: Call quality, text capabilities, and battery life, wrapped in an easy-to-use, reasonably priced, pocketable package. They were excellent as budget devices, but there are now new flip phones on the block — flip smartphones that live on the cutting edge of technology, like the Samsung Galaxy Z Flip 3 and the Z Fold 3.
However, just because the price range has increased, that does not mean you cannot score a great deal on a flip phone or flip feature phone. Flip phones are intuitive and simple, but offer plenty of variety. Your phone rings, you flip up to answer. You want to send a text; you flip up and start typing. Most flip phones are designed to be used with one hand, though some also have a hands-free mode. Some flip phones feature a small touchscreen, while others have internal memory, support data plans, or sport a full QWERTY keyboard. The latest generation of flip phones lets you check notifications, the weather, and more, all without opening your phone.
Let us take a look at a few of the best flip phones you can buy today.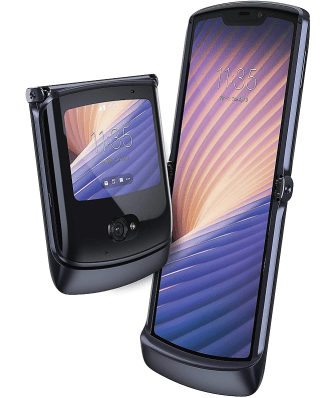 The overhauled Motorola Razr has upstaged throwback favorites like the Alcatel Go Flip, which is in a class by itself. This updated model is Motorola's successor to the Razr 2019. This new model addresses many of the complaints about the older phone, including a lack of splash resistance. The Razr 2020, available unlocked, heavily resembles the look of the older model, with the same size, clamshell design, and dimensions, as well as the internal 6.2-inch 21:9 foldable display and external 2.7-inch Quick View display. It also has 5G connectivity.
It also runs the same software — though the Quick View display can now run any app, accomplish quick tasks, and reply to messages. The new device sports 3D curved glass on both sides with an aluminum frame in three new colors: Black, gold, and gray. The chin at the bottom is smoother and smaller, and the fingerprint sensor is now on the back of the phone. The price is the major bugbear — it will cost you over $1,000 to try out this vision of the future.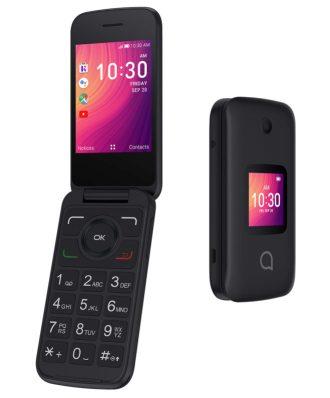 As one of the most popular flip-phone models, the Alcatel Go Flip 3 offers an easy-to-use interface and intuitive keypad design for dialing and navigation. Powered by KaiOS, and sporting a 4G LTE connection, you can use this phone for email, calendar, web surfing, and, of course, calling and texting. It has a quad-core processor, built-in GPS, Wi-Fi, Bluetooth, 4GB of storage, and SD support up to 32GB. There is a 2.8-inch display, as well as an external display that lets you preview incoming calls, notifications, and messages. The battery provides about 17 days of standby time, with eight hours of talk time. It has a 2-megapixel camera you can use to capture still images and 720p HD video. All of this comes encased in a neat clamshell body. It is available for Boost Mobile, T-Mobile, and AT&T.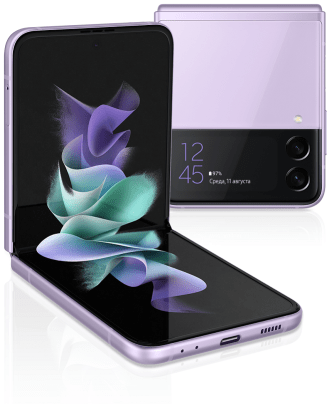 The Samsung Galaxy Z Flip 3 is the latest in the line of folding smartphones from Samsung, releasing alongside the Galaxy Z Fold 3. It is quite the beauty, and available in seven colors.
The successor to the original Galaxy Z Flip, this compact phone is constructed from the latest, toughest Armor Aluminum, with Corning Gorilla Glass Victus, and an IPX8 rating to add even more durability. Flip open that smooth, almost silent hinge and you will reveal a 6.7-inch Dynamic AMOLED display with a 120Hz refresh rate that feels buttery smooth. The 1.9-inch Super AMOLED panel on the front works great for checking notifications, the weather, and it means you don't need to be constantly flipping your phone open and closed.
Flex Mode lets you unfold the device at a 90-degree angle (or any angle you choose) to take hands-free selfies or video calls, and with some apps — like Netflix — you can watch the video on the top half of the screen while adjusting viewing controls on the bottom half. The Z Flip 3 boasts the same dual camera set up as the Z Flip 5G, with a 12MP main sensor and a 12MP ultrawide lens, plus a 10MP selfie camera.
It's a gorgeous phone, but it will set you back $1,000 and the battery life isn't the greatest — that compact form houses a 3,300mAh cell that won't last much longer than a single day, especially if you're gaming on that beautiful screen.
You could also pick up the Galaxy Z Flip 5G, which has a Snapdragon 865 Plus processor, and the same folding mechanism and cameras, but a smaller 1.1-inch Cover Screen display, no 120Hz refresh rate, and no water resistance.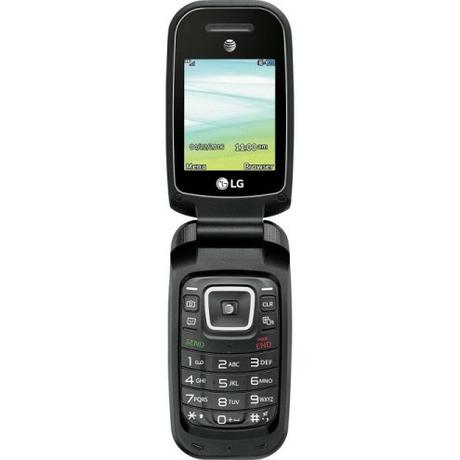 If you are looking for a flip phone with a few appealing extras, there's the LG B470 prepaid basic flip phone, offering a 1.3MP camera with zoom and customizable effects, and built-in Bluetooth. It can even download and play multimedia files like video and music. The outer 0.98-inch display is monochrome, which helps extend its weeklong battery life and lets you instantly read texts without having to actually flip the lid. A colorful 2.2-inch main display is accompanied by an enhanced audio mode that augments high frequencies. A text-to-speech feature reads texts aloud, a benefit for folks with vision issues. It works on AT&T.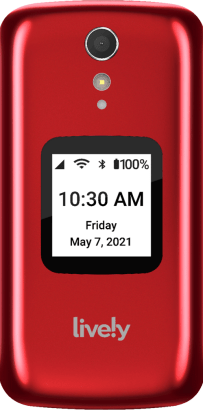 Heavily advertised and promoted as the preferred phone for seniors, the Lively Flip (formerly Jitterbug Flip) has numerous features that appeal to all cellphone newcomers and people who prefer a simpler, more limited device. The Lively Flip sports a large keypad for ease of dialing, while menus sport bright, easy-to-read text with Yes and No menu buttons. A large earpiece keeps conversations loud, but the phone also works with hearing aids, and even has a special button to summon emergency aid with 5Star and other services, if needed. Other features include a camera, flashlight, bright 3.2-inch screen, and enough memory to store more than 1,000 contacts. The Link app connects users with their families, allowing them to stay updated on the health and safety of older relatives. It works on the GreatCall network for the U.S. only.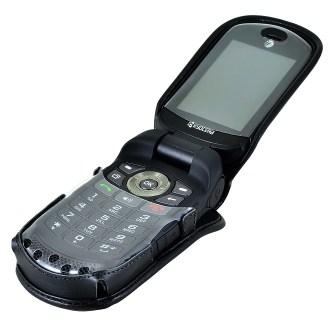 A rugged flip phone that can survive some tough environments, Kyocera's DuraXE Epic for AT&T promises to keep your connection live and easy to hear. This hardy specimen is military-grade waterproof, dustproof, shockproof, and drop-proof up to 5 feet onto concrete. Its chamfered corners and reinforced hinge provide the ultimate protection and durability. It has 16GB internal storage with a MicroSD card slot for up to 512GB of storage. Recessed sides and textured panels provide a secure grip. Loud 100+dB front-facing speakers deliver clear sound while dual-mic noise cancellation lets you hear in noisy surroundings. You get over nine hours of talk and 16 and 18 days of standby time, as well as Bluetooth and Wi-Fi.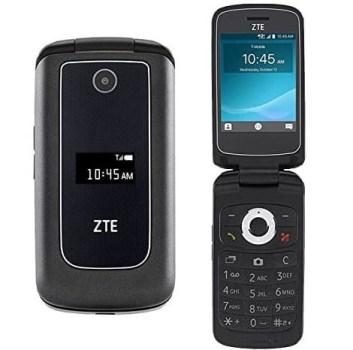 A moderately-priced, compact flipper, the ZTE Cymbal Z-320, unlocked and LTE enabled, has some cool features. Start with a 2.8-inch main display and 1-inch external OLED display and pile on a modest 2MP camera and camcorder for the pocketable basics, accompanied by Bluetooth 4.1 and FM radio. It is easy to use — the phone's large buttons facilitate swift, accurate texting. When it comes to yakking, you get up to 15.5 hours of talk time and 195 hours of standby time.
---
With traditional flip phones, long battery life is one of the major advantages. The battery can last for a week or sometimes longer without a charge. If you're a member of the truly old school that believes phones should strictly be for making calls, then a feature flip phone is for you. You will be able to focus on your call instead of spending your attention (and battery life) on social media apps. When you are not on a call, your flip phone will stay mainly offline and hidden from location services, beacons, and spyware. In addition, most flip phones do not store or send personal data, so most hackers will not bother with them compared to the wealth of data found in smartphones.
If you are concerned with phone call quality, do not worry — a good flip phone will give you a perfectly clear call experience. Some include Bluetooth capabilities so that you can use wireless earbuds and headsets along with them. More traditional flip phones are especially loved by older generations, as older customers do not have to learn how to navigate through all of the different features, options, and pesky touch and swipe screen protocol and can use a flip phone with buttons to make calls or write messages like they are used to. However, the latest flip phones appeal to a whole new generation of users with their novel folding form factor, dual screens, and quirky design.
The latest flip phones are basically a smartphone in a more compact package, making them ideal for the smallest pant or shirt pocket. Battery life may be a bit shorter than what you are used to in modern flagships, particularly with phones like the Z Flip 3, where the battery powers two screens, with a 120Hz refresh rate. The foldable design is still novel and something that is appealing to a younger generation who were not around the first time flip phones like the Motorola Razr hit the market. Modern flip phones like the Z Flip 3 also come in a rainbow array of colors to attract younger buyers. Ultimately, the novelty of the folding form factor is as good a reason as any to choose a flip phone, but by buying one of the latest releases you're also getting excellent specs too — and Samsung is clearly leading the folding revolution.
Recommendations: Top 10 Best Smartwatch for Kids in 2021
The post Best Flip Phones in 2021 – How to Choose a simple Flip Phone first appeared on Greatofreview.