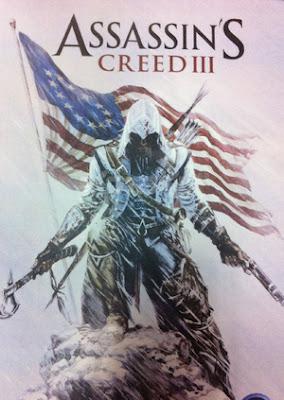 It looks like some rumors are coming true.
A local Best Buy employee informed me that their news letter has outed the new hero of Assassin's Creed 3, and now the rest of the internet seems to back it. It seems we will now be playing as a Native American during the American Revolution. Rumors have been buzzing about this setting, and it seems now we know it is true. The flag in the background is that of the original 13 colonies, and our hero is armed with weapons of that time. As we learn more, we will pass it along.
Photo via of KotakuInvite your friends to join the Fan Boy Nation!