Say goodbye to Halloween. You may still so addicted to the crazy party last night, creative Halloween Costumes, Freaky atmosphere, fun and horrible Halloween food, all the things feel so good. You may well prepared your Halloween Costumes in order to stand out at such a special party, so do those celebs. Now let's see those celebs who can crown as the 2012 Best dressed at Halloween party and who is so unluckily as the worst ones. Now let's see what do those celebs' wear last night. Just use your facebook and twitter to expand what I list here.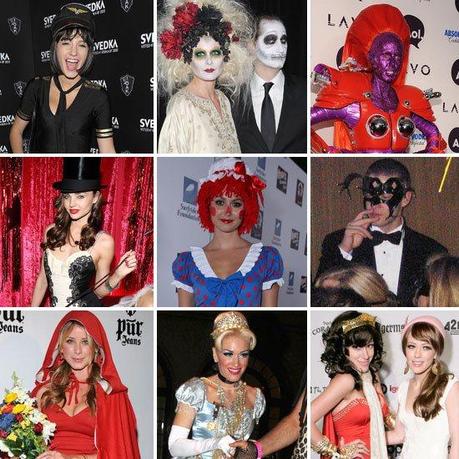 Yeah, first, we start from the monster mother — Lady Gaga. From my point of view, if I live with Lady Gaga, thus everyday can be Halloween. This year, what kind of bizarre dress did Lady Gaga wear at such a special event? Yeah, Lady Gaga appear at the public with her hair colored green. What's more, her naked her bust with two painting stars at the chest. Green algoid skirt is fun. The whole appearance looks just like a siren.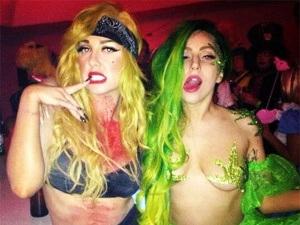 Then we come to Miley Cyrus. The Disyney Princess dress up just like Nicki Minaj, one who is known as a famous female rapper. Gold bomb hair, leopard print outfits, so similar to Nicki's appearance in her latest album— Pink Friday Roman Reloaded.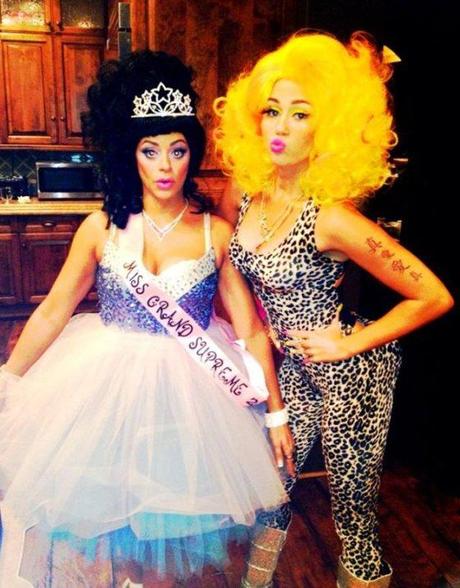 Only Avril Lavigne knows who is the real bitch. At Halloween, she just posted her latest appearance on twitter. She picked such a cute Navy costume. The whole appearance features full navy details. Slim cut bodice features a bowknot on the front which is cute and charming. Flaring short skirt makes her look more energetic. If You say the appearance of Lady Gaga is strange ,thus the appearance of Avril is cute and sexy.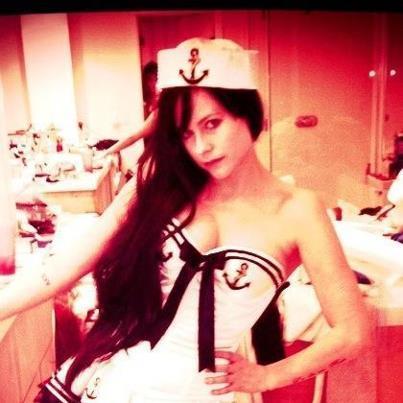 What does Ellen wear at such a special festival. You couldn't any differences! Just a special beaded green prom dresses? That's not all the truth. When she turn back, you will find that the special design on her as.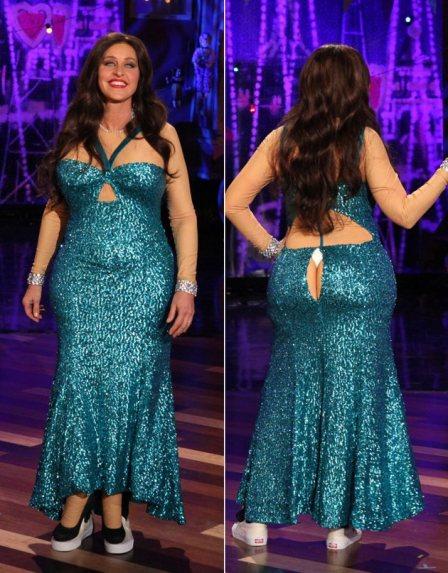 Katy perry lent her inspiration from Daria's. Flamboyant red outfit and black silk socks. Bomb hair on the head is great fun.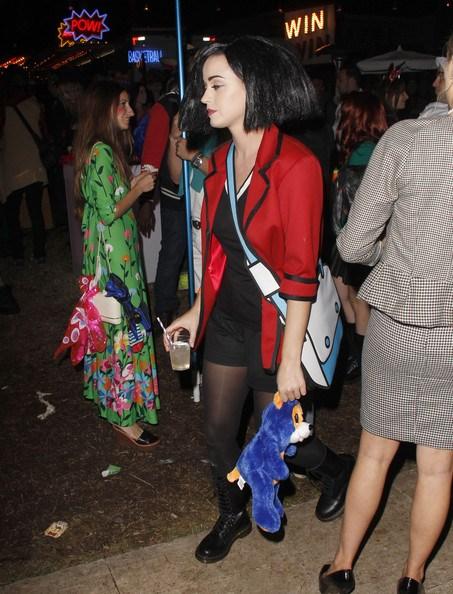 Adam Lambert reprised his white-haired, top hat-clad "Glampire," while Selena Gomez slicked on some eyeliner whiskers and a black nose for a quick, easy cat costume. Chloe Grace Moretz proves her horror chops, decked out in Tim Burton-ready, ghoulish goth togs for Jonathan Ross's Halloween party.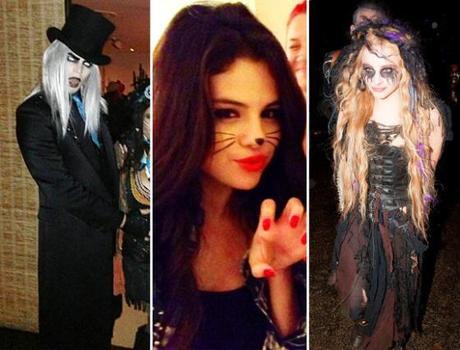 Heidi Klum got her idea of appearance from Cleopatra, she wore a suit of gold Egypt style dress.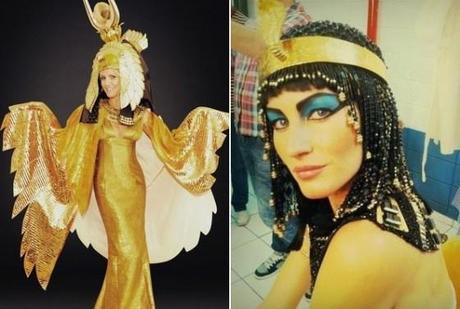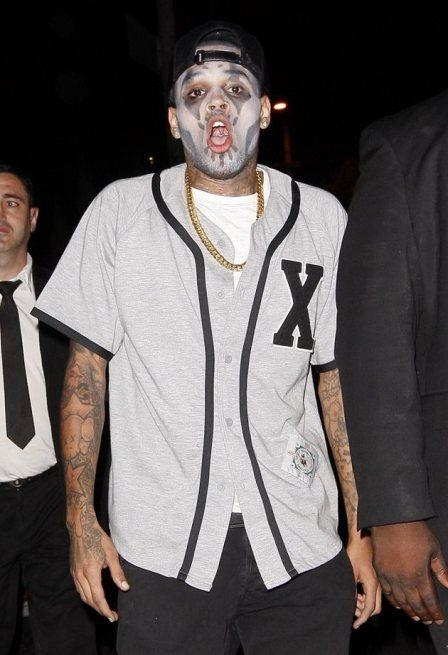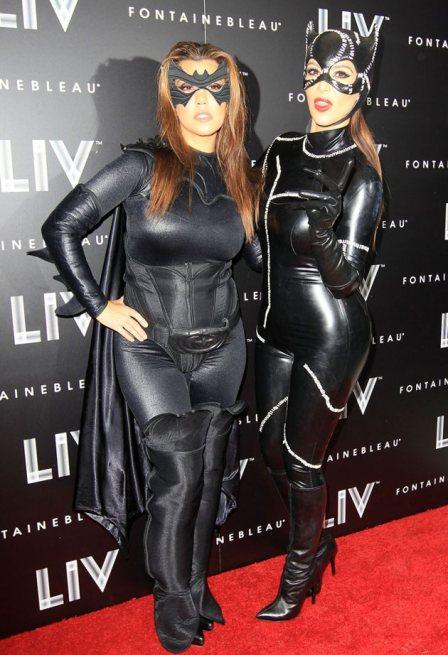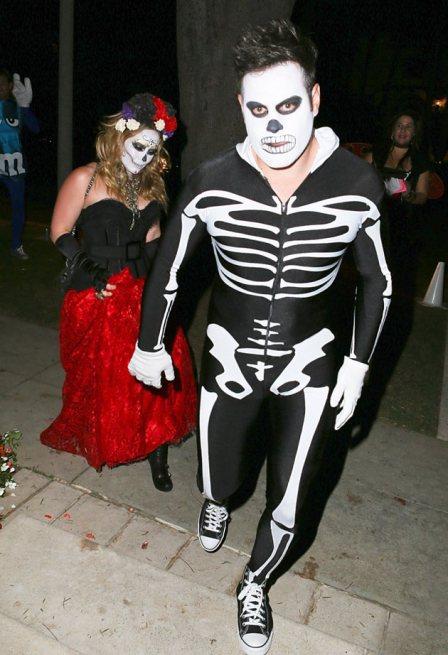 Then we comes to the celebs couples Halloween Costumes.
Rihanna & Chris Brown
Rihanna and Chris Brown are known as perfect matching. This year, RIhanna dress herself up just like a green plant. What's more, Chris Brown adopt a adventurous yet cynical appeance— he dress up like Bin Laden- the reputed terrorist, make the party great fun.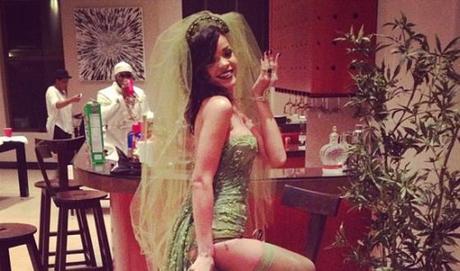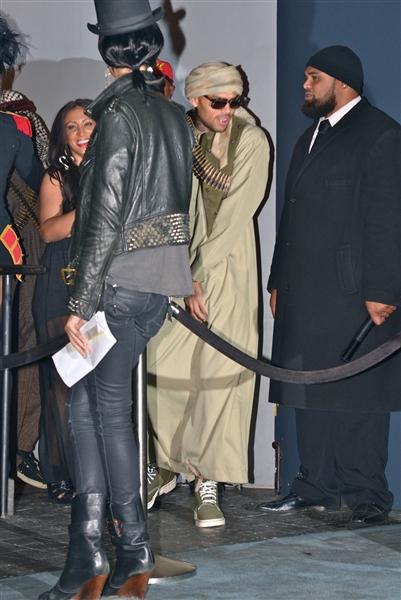 Christina Aguilera and her boyfriend Matt Rutler play the game of Princess and knight. Xtina put on a suit of convenient and sexy short dress while her boyfriend just like a hero of Sparta.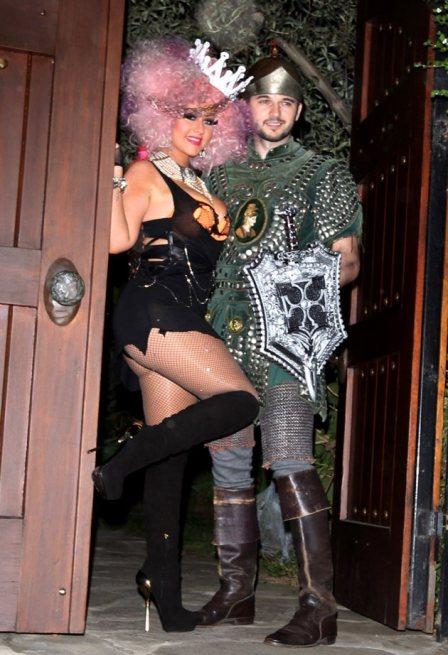 Paris Hilton and her boyfriend appear at the public with Indian style costume. The girl put on a sexy bikini style costume and her boy friend dress just like a Indian headman.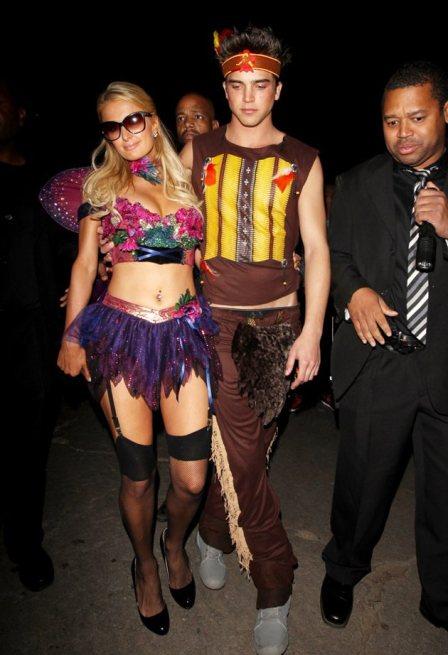 Kim Kardashian and Kanye West
What kim kardashian wear can always be the talk of the town. This year she pick a suit of green mermaid dress, which makes looks like the daughter of the sea. Kanye West, Choose black suit ,white trouser and red shoes. Which is very cool.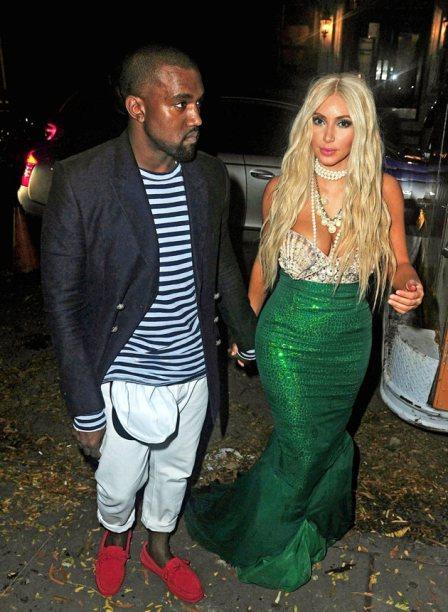 Celeb's Parent-Offspring Costumes Ideas
Neil Patrick Harris & Family
When you have a family, you can really get a group costume going. Just ask Neil Patrick Harris who outfitted his troop in adorable Wizard of Oz costumes.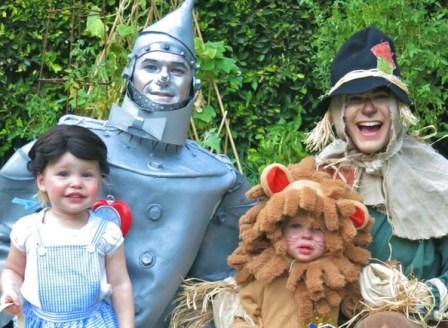 Sandra Bullock
It doesn't get much cuter than Sandra Bullock and her son as Buzz and Jessie from the Toy Story trilogy.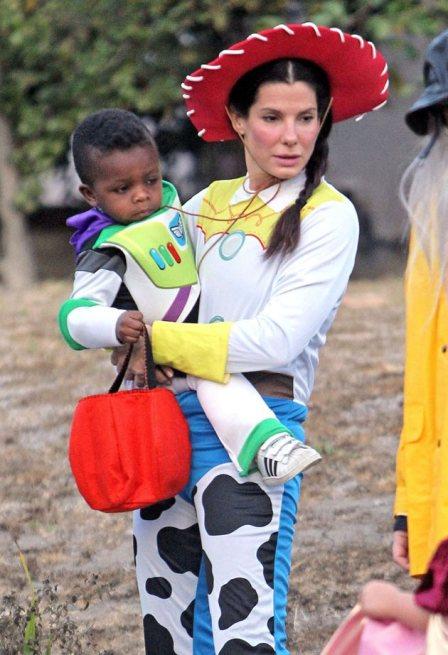 Jessica Alba
Jessica Alba is an incredible wife and mother, so this costume is definitely fitting. The whole family got inspiration from superman. This is a supermen's house.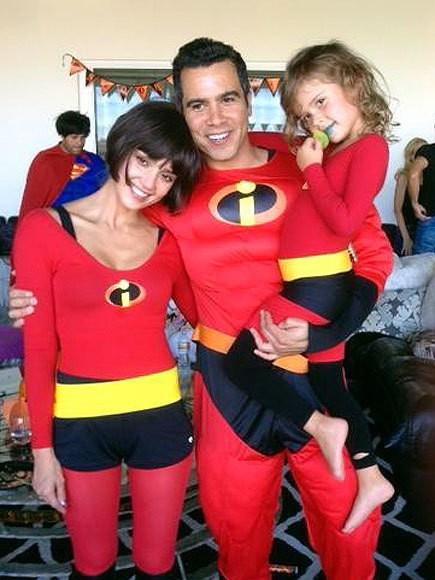 Jessica Simpson's Family
Jessica Simpson showed off her post-pregnancy bod in a sexy wench costume alongside her Celtic huband and adorable chicken baby.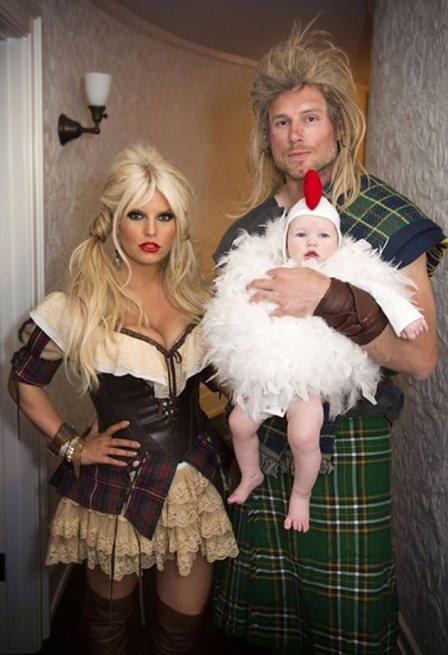 Patton Oswalt
Patton Oswalt might be the best dad ever, complementing his kid's Spider-Man costume with an elaborate Doc Oc look.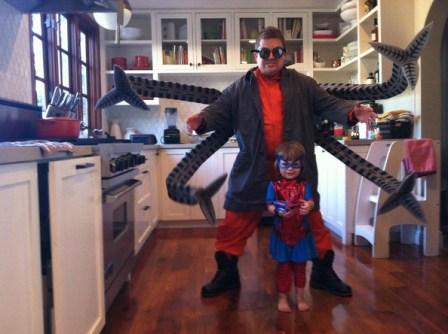 Yeah, have got idea who is the best dressed of Halloween. Welcome to show your Halloween Costumes Ideas.