Meet Bengt Rittri, Blueair Founder and Global CEO.
Bengt Rittri Believes that clean air is a basic human right.
Bengt Rittri, Blueair Founder is passionate about his life mission
We shall be talking about Bengt Rittri, Blueair Founder and Global CEO. This man has dedicated his life to a fantastico mission. And he is quite passionate about his life mission. People with selfless missions succeed more in life in comparison to others. Selfless mission means the passion is to do something good for the community, society, country and world. The larger the size of beneficiaries, larger is the value of the passion. The mission of such size can be termed as larger than life mission. Here is the man with a fantastic mission. His thought process will touch each and every person's life. Anyone who is living on this earth is part of this man's mission. More people are dying because of airborne diseases than from water-borne diseases. The difference is almost double. There is one person who is bothered to know this fact. This man is Bengt Rittri who left his long corporate journey to dedicate himself to this mission. This is the mission of honouring everyone on this earth with clean air. He wants to ensure clean air for every person on this earth.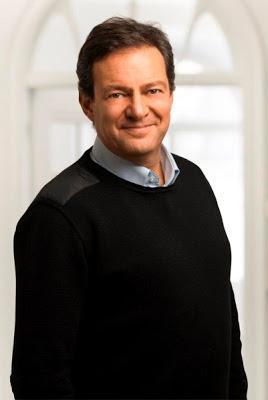 Bengt Rittri is the founder and CEO of Blueair. In 1996, he created Blueair in Stockholm, Sweden. With an unparalleled passion for the clean environment, he incorporated Blueair as a global company. Very soon, the demand started coming from 62 countries including India, the USA, Japan, China, South Korea and Europe. Bengt is a father of two children and he believes that every human being on this earth has a right of access to clean air. How many of us feel a guilt about destroying nature. After all, all of us are responsible for all pollution happening on this earth. Nature gave us everything in pure. It is the man who for his own selfish reasons created all this chaos. And then someone generously devotes his life to get everyone out of that chaos. That is something quite generous. Bengt Rittri has made this serious drive as his prime mission. Definitely, this is not charity. The drive is to deliver highly scientific, effective and low power consuming indoor air purifiers. These highly effective indoor purifiers mitigate all kind of dangerous airborne contaminants that create risks for health and wellness.

With the devices manufactured under the brand Blueair, the air quality is tremendously improved. This improved air quality nullifies the health risks. The devices work on latest smart technologies to create a safer world for the mankind. The range of these devices is to cater starting from a small home to a large sizes work locations. Bengt Rittri is fond of Yoga as his primary pastime. He believes that if the quality of life in society has to be improved, it is every person's job to contribute equally to it by following a healthy lifestyle. My salute to the man with a fantastico life mission.
This blog post is inspired by the blogging marathon hosted on
IndiBlogger
for the launch of the #Fantastico Zica from Tata Motors. You can  apply for a test drive of the hatchback Zica today.