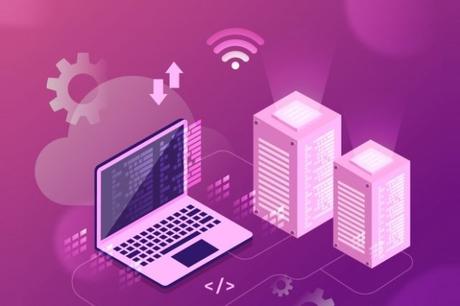 Cloud brokers work with major cloud providers and also have their own data centers. They have years of experience working in the industry and know the factors that affect pricing.
Cloud brokers also have experience working with a wide variety of cloud service providers and the know-how to advocate providers on their client's behalf. Their knowledge of subtle differences in billing between various products and cloud service providers and expertise on the pricing of different offerings gives them an advantage in price negotiations.
The cloud brokers can create a cloud strategy that meets your organizations' scalable needs while keeping the costs low. They also nurture a relationship with cloud service providers daily and leverage their connections to streamline the vendor acquisition process.
As your business grows, the cloud resources need to be scaled up to support this growth. Scaling up resources could include reconfiguring the system to support the increasing workload. Cloud security brokers have the skills and experience needed to manage and reconfigure systems. They can ensure you get the resources and tools at your fingertips while focusing on the core business process.
Cloud security brokers can also help you with the self-service provisioning of services and apps through identity management solutions. They can ensure timely and secure access to your data and applications, which is crucial at every growth stage.
Managing and tracking billing and payments is crucial to keep control of costs. A cloud broker can deploy custom solutions that enable you to manage billing and track payments more efficiently. The broker could integrate the solution with a payment engine with other applications operating in the cloud. All this can help better manage your cloud services and streamline your billing and payment process.
Security and interoperability are two critical factors that need to be appropriately addressed when working in a multi-cloud environment. According to cloud experts, one of the challenges when managing multi-cloud strategy is data silos that can make data access and analysis difficult or impossible. The cloud security broker can help break data silos by streamlining data extraction from multiple resources.
The cloud broker will manage the varying resource protocols for you, which are crucial for network integration. The broker will also ensure all tech infrastructure and data protocols are secure. It will ensure your data security as it is transferred to different cloud environments from your on-premise applications or data hubs located on your company premises or data centers.
The cloud broker will execute the customization, integration, and aggregation of the multi-cloud services. The main reason to hire a cloud broker is to understand the organization's security protocol and offer superior security and data maintenance as part of their service offerings. The cloud security broker will also create a security roadmap that meets the needs of your organization.
The security roadmap will discuss how the data will be recovered in the event of a system crash. The roadmap will also mention how the security threats will be addressed and what kind of security software will be used to identify impending threats.
To sum up, cloud service brokers make it easy for organizations to embrace a multi-cloud approach while allowing them to focus on core business functions while the cloud broker manages the cloud system for you.