"Everyday is a fashion show, and world is your runway", said Coco Channel! "Style is a way to say who you are without having to speak it", said Rachael Zoe. "In order to Be irreplaceable one must have to be different." All these quotes and sayings are directed towards the way we dress up and present ourselves in front of the world. Everything we do, we wear, we bring into our lives, defines us in one way or another.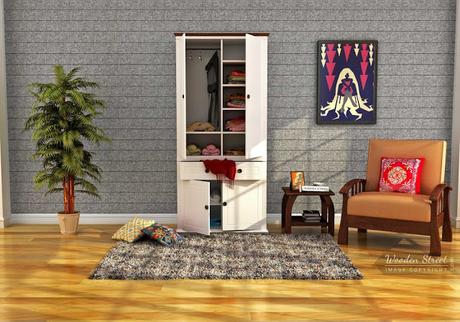 Giving your antique and beautiful collection of clothes an equivalent alluring place to stay in, is a must. When you browse from an online collection of wardrobes, you'll come across metal, iron and wooden almirah. But you need to make a wise decision when you opt a wardrobe made from one of these materials. Just like you stay vigilant about the material of dress when you go to buy one, in the similar way you need to ensure you know the material used to craft the wardrobe you plan to buy. Many times people face this problem that when the buy a metal wardrobe the edges of them are very pointed, and they hurt when accessed without being careful. There was also an issue raised by a family that when they bought an iron wardrobe, it started denting after two years of use and the wardrobe started giving a foul impression of the room.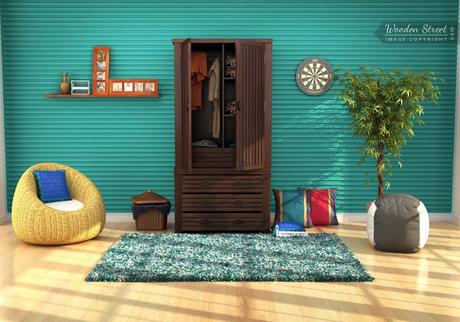 No matter how unique and fascinating collection of dresses you possess, if you don't store them in an equally fascinating place then nobody will come to know what taste you have because as often as a book is judged by its outer cover similarly your wardrobe will represent your taste of preference and selection of clothes. A wooden wardrobe is the best type of wardrobe to choose from because it doesn't rust just like an iron or metal one does. You don't have to feel embarrassed because of those weird sounds that come from metal wardrobes when you buy a wooden one.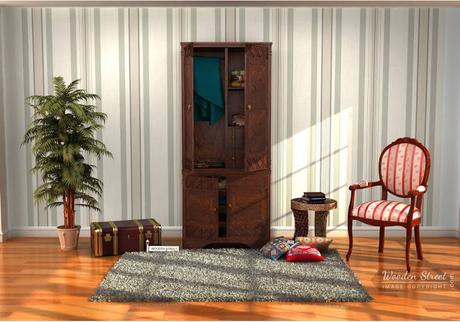 There is a myth that wooden wardrobes can't go well with modern and contemporary interiors. Wooden wardrobes come in extensive styles and designs that can do well with any type of interiors. You can get a wide range of them to choose from branded online furniture shopping stores. From big to small they come in every size. You can prefer according to requirement whether you want the one with a mirror or not, the doors of it should be sliding or pull out ones and the number of shelves and drawers you need in to have.
So when you plan to buy a wardrobe prefer wooden wardrobe over other because with ensured durability they also come in sleek designs and various upper-hand benefits.