Beneath the Summer Sun (Every Amish Season, #2) by Kelly Irvin
Published by Zondervan on January 16, 2018
Pages: 366
Goodreads

Jennie Troyer knows it's time to remarry, and with two men pursuing her, she doesn't have to look far. But after the pain she's experienced, can she open her heart to love?

It's been four years since Jennie's husband died in a farming accident. Long enough that the elders in her Amish community think it's time to shed her grief and remarry for the sake of her seven children. What they don't know is it isn't grief that's holding her back, but rather a fear of a repeat of her abusive marriage.

Paul Graber has known–and loved–Jennie since they were children, and he'd hoped to court her when they were teenagers. But when he was fourteen, Paul's father died suddenly in his arms. Ever since he's been afraid of the searing pain of loss that comes from opening himself up to love. Now Jennie's free again and he's fighting to have the courage not to lose her a second time.

Nathan Walker is a Mennonite book salesman who makes it a point to stop by Jennie's farm as often as he can. He's grown to care for her, but he knows he has no right to court her unless he resolves his own struggle with his faith. He will have to change everything about his life in order to join the Jamesport Amish community. But would he be embracing a new life or running from his old?

The path isn't clear for any of them. These three people, drawn together by circumstances and God's plan, must come to grips with their pasts in order to discern God's plan for their futures and find peace beneath the summer sun.
As I've said time and time again, being a part of The Fiction Guild's Elite Reader Program is such an honor for me.  I am often provided with books to read (which I love to do) and the only requirement is that I have to share a report after I've read the book. As far as I'm concerned, it's a winning arrangement for me and my mother, who loves anything written about the Amish. Today's book is Beneath the Summer Sun by Kelly Irvin. This is book #2 in An Every Amish Season series, the first book being Upon A Spring Breeze (see review HERE).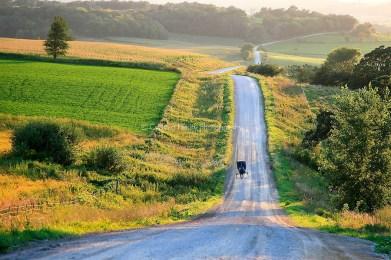 You will enjoy Beneath the Summer Sun without reading the first book, as it does serve as a stand alone. The three complex main characters are Jennie Troyer, Leo Graber, and Nathan Walker. All are facing problems of letting go of their past so that they can move forward with their lives.
Jennie carries a secret about her husband, Atlee. The Amish do not divorce as they marry for life, so she told no one about her husband's mental and physical abuse. Jennie's husband died from a farming accident four years ago and left her with 7 children to raise on her own under the eyes of the church leaders.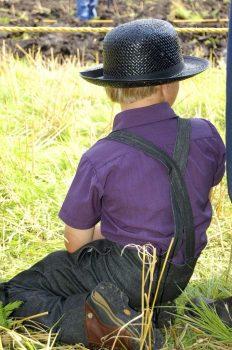 Jennie's son, Matthew was ten years old when Atlee died. He knew of the abuse his mother suffered at the hands of his father, and many times he was taken to the shed by his father for beatings.  In truth, both Jennie and her son were relieved that Atlee had died.  The Community knew something was wrong in her marriage, but not what it was. Jennie was a very likeable person and many had sympathy for her.
When Jennie began getting used to life without a husband, two different men took interest in her, and Jennie knew that it was time to remarry. Matthew started sneaking out at night and became moody and rude, but he refused to tell Jennie what was bothering him. 
Both men who profess to love Jennie had good hearts. First, there is Jennie's childhood friend Amish, Leo Graber, who had been in love with Jennie from the time they were young and attending the same church. He felt so guilty over his father's death that it prevented him from any social activities. He worked alone building furniture and did not have a happy life.
Next, there was Mennonite, Nathan Walker, who was a traveling salesman unable to settle down in one place because he resented that his parents left him behind with relatives while they did mission work in other countries. He was seriously thinking of becoming Amish to be with Jennie. He wanted to settle down with Jennie in her hometown of Jamesport, Missouri.
Will Jennie, Leo, Nathan, and Matthew be able to put the past behind them? Who will Jennie choose to love and care for her children? Will she able to trust another man? Atlee was sweet until they spoke their vows, can she believe the sweet words of either man?  Three hearts try to discern God's plan for the future—and find peace beneath the summer sun.
Domestic abuse is addressed in this story with showing that faith, trust, forgiveness of yourself, and through the power of prayer we are able to overcome our past and move forward to a healthy, happy life. This is a story that will stay with me for a long time.  Thank you Kelly Irvin for a wonderful story and I am looking forward to reading the third book in An Every Amish Season series, which is due out in August of this year, entitled Through the Autumn Air.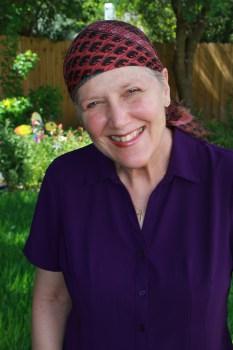 A graduate of the University of Kansas William Allen White School of Journalism, Kelly wrote nonfiction professionally for thirty years. She studied for three semesters at the University of Costa Rica, learning the Spanish language. As a journalist, she worked six years in the border towns of Laredo and El Paso, where she was exposed to culture and language that serves as fodder for her fiction writing. She has written hard news, features, entertainment pieces, restaurant critiques, editorials, and weekly columns. Writing awards include the Silver Star Award from the Texas Mental Health Association for articles pertaining to mental health and numerous awards in news, feature, and editorial writing from the Texas Press Association and Texas Press Women.
Kelly has been married to photographer Tim Irvin for almost twenty-nine years, and they have two young adult children and two grandchildren. In her spare time, she likes to write short stories, read books by her favorite authors, and visit the babies.  
For more information, visit http://www.kellyirvin.com!
I received a paperback copy of this book without cost from the publisher through The Fiction Guild, a Thomas Nelson/Zondervan Elite Reader book review bloggers program. I was not required to write a positive review. The opinions I have expressed are my own, or in this case, my mom's.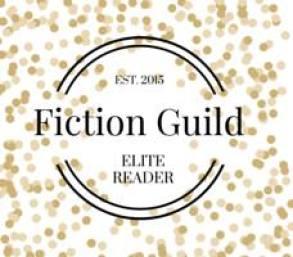 ~ ~ ~ ~ ~ ~ ~ ~ ~ ~ ~ ~ ~ ~ ~ ~ ~ ~

It would be great if you would stay connected with me!! You can follow me on Twitter @DebiL1611, like me on Facebook at 2014 and Beyond, circle me on Google+, follow me on Tumblr, Instagram and Bloglovin', subscribe on YouTube, or connect with me on LinkedIn and Pinterest.

Please make sure to visit my homepage and subscribe to my blog for more great posts on running, fitness and lifestyle topics as well as food, product, music and book reviews, and more!