On September 20, super-hot actor Ben Hollingsworth tweeted, "Very happy to announce I will be guest starring on ABC's Once Upon a Time as Quinn. Great show! Terrific actors! Storybrooke here I come!"

Earlier, we theorized that Quinn could actually be Merlin, the legendary wizard from the Arthurian tale. Merlin's parents were said to be a normal, human mother and an incubus for a father, which is where he got his supernatural abilities. Merlin served as a king's advisor, and in many versions of the story is linked to the Lady of the Lake.

Because of the title of Season 2, Episode 3: "Lady of the Lake," we're wondering if Ben's character will play into whatever happens in that episode. Then again, Quinn may be from another fairy tale altogether.

We'll have to wait and find out!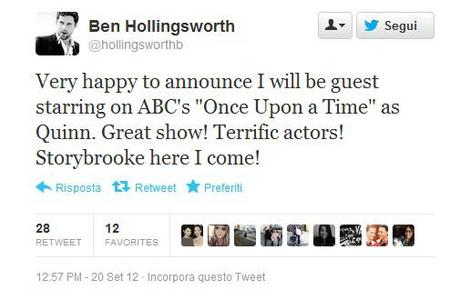 wetpaint.com