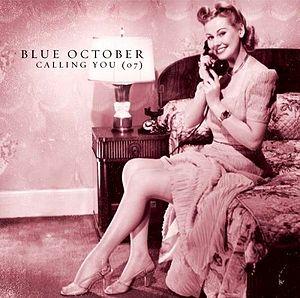 Calling You (Blue October song) (Photo credit: Wikipedia)

My blog was just tagged with these tags below. Wow, what a great day. I find the tags a compliment. What do you think?
Tags Customers Associate with This Product 
Click on a tag to find related items, discussions, and people.
Check the boxes next to the tags you consider relevant or enter your own tags in the field below.
I Was Called and Tagged the Following and it isn't even 6pm yet.
I think I did my job of pissing someone off today. Oh well, it made my smile. By the way, I might be crazy but not a psychopath (not yet anyway).
I took off the amazon blog because  it was on my old blogspot address so I will give a few days to let Mr. Tag Fucker to Calm down and take a zanax before I submit this website kindle blog.
Dear tag enthusiast: Why didn't you write a bad review instead of just putting up "f-you tag's?"
Your a little bitch. My opinion. You made my day, and I am requesting some more tags as soon as my kindle blog debuts (the new one).
Tag's About Me.
crappy(1) 
psychopath(1) 
this blog sucks(1) 
this woman is insane(1) 
waste of money(1) 
Agree with these tags?http://www.amazon.com/gp/product/tags-on-product/B0060QIY42/ref=tag_dpp_cust_edpp_sa