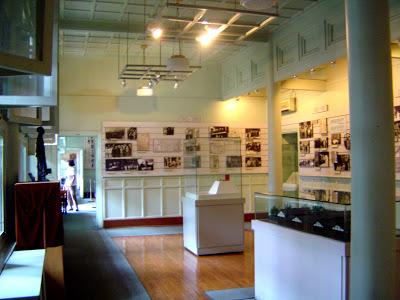 Formerly as

a part of

Prince Gong's Mansion (恭王府) located

at

Qian Hai (前海)
, Guo Moruo (郭沬若), a

crucial

cul

tural and social

icon in the fields of literature, drama, history, arche

ology

and science

in

modern China, lived here for 15 years and

his residence became a memorial museum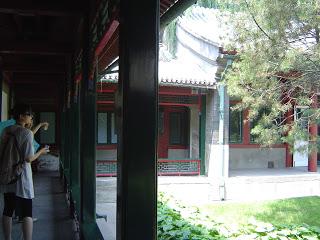 This museum is of a traditional courtyard (四合院

)

style. As m

entioned at the outset,

it was part of Prince Gong's Mansion - Guo's former home keeps

its original

style and structure

.

The place is absolutely ser

ene where visitors may learn and contemplate on Guo's philosophy and the past events of his life. 
Now, let us have a glimpse of this beautiful former home of this gr

eat man

and

of his

academic, political and family l

ife.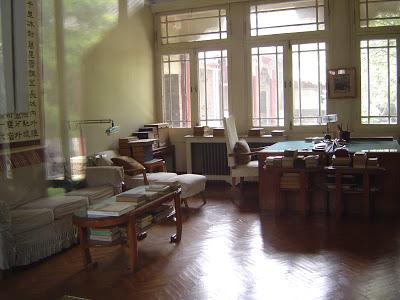 One of the rooms which are kept as they were back in the old days from 1963 to 1978. Guo passed away

on this premise in 1978.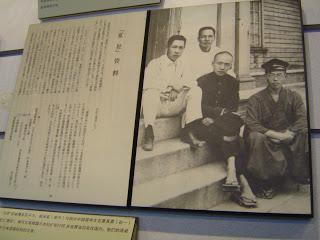 A p

hotograph of Guo when he was in Japan after the May Fourth Movement. Guo was the one sitting in the middle in the front. The others were Chinese students

studying in Japan at that time.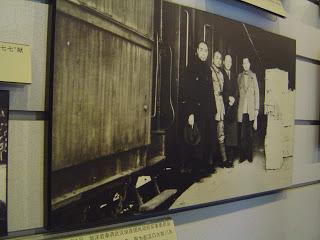 Guo was an important political figure in modern China. In the photograph, Guo and others took a picture

in front of a train in
Hankau "漢口" (a town in Wuhan, Hubei). Guo was on a mission assigned by Government Army. When he was in Wuhan, Guo initiated the anti-Japanese resistance cultural movement which greatly helped during the war against Japanese

's invasion in 1937.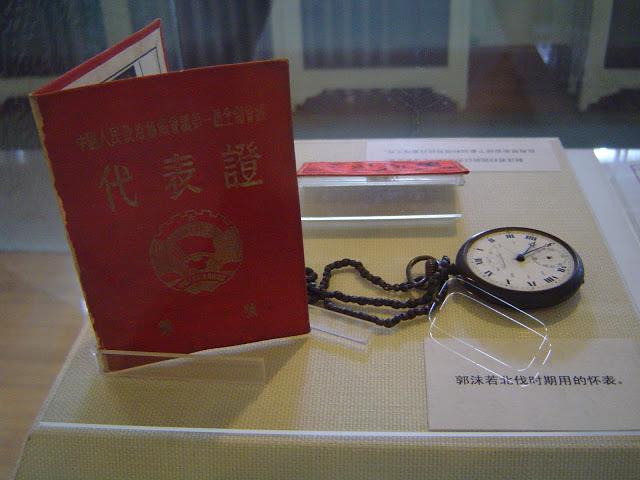 Guo's identification document and pocket watch du

ring the civil war.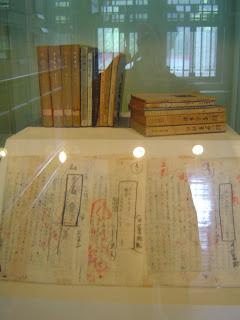 As an academic, books and papers never left Guo in his entire life. His works range from academic papers to poems

and other forms of creative writing.
Guo's calligraphy is

also one of his famous strengths - eleg

ant, free-spirited, dignified.