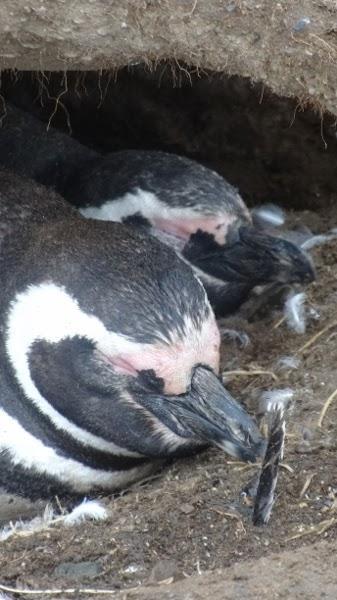 Oops!
  We missed posting our Month 8 travel summary while we were in Africa on our Mystery Destination tour.  So to make up for it we're making today's update a double feature that will cover our last two months of travel.
As with our last report, each month we feature a travel review of the highlights, lowlights, and spending we had during the course of our adventure.  These are provided as a snapshot of what our RTW trip is like for your reference, although we know that every trip is different.   This entry in particular will be unique as it covers two months of travel and will deviate slightly from our normal format.  
Spending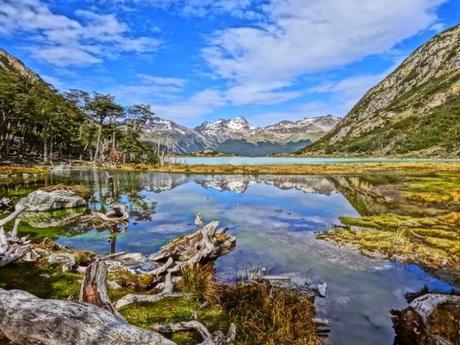 During our eighth and ninth months of travel we finished our stay in India and spent time in Mauritius, four weeks in Africa (South Africa, Namibia, Botswana, and Zambia), and started our South America exploration in Argentina and Chile.
Our total out-of-pocket spending for the last two months was a staggering $14,164, or approximately $7,000 per month.  This figure is unique compared to our previous few months of travel because we quite simply did not have a budget for our Mystery Destination tour of Africa.  We clearly spent way more than we would have if we did not go to the continent, but it was a special splurge we decided to go for due to a last minute sale on the tour we wanted.
Normally in this post we'd give a very detailed breakdown of the spending in the countries we visited.  In this particular entry we are going to deviate slightly from this as our spending is quite all over the place due to the tour and a few sponsorships in Mauritius.
Of our total spending figure listed above, our out-of-pocket costs in each region visited are listed below.  Keep in mind that these figures exclude about $2,400 and 100,000 points spent on airfare for flights between each of the major destinations.  Flights booked internally within a region (such as Africa or Argentina); however, are included.
India (Month 8 only): $771 or $96.5/day
Mauritius: $419 or $83/day
Africa (total): $6,778 or $260/day
Chile: $782 or $156/day
Argentina: $3,014 or $177/day
*
As always, we like to disclose any sponsored activities we received as it would otherwise not be truthful to our itinerary and spending figures.  In Mumbai we received a sponsored Bollywood Studio tour worth approximately $200.  In South Africa we dove with Great White Sharks on another sponsored excursion worth approximately $375 for the two of us combined.
*In Mauritius we spent 3 nights at the Hilton Mauritius Resort with credit card points and 2 nights at Bon Azur via a sponsorship (~$300).  We also had a rental car via a sponsorship for the duration of our stay but had an out-of-pocket spending on gas that offset this cost (rental value $600 although other cars can be as cheap as $210 for the same duration).  If visiting Mauritius yourself, expect budget rooms to cost a minimum of $80/night, which is a great deal for this paradise!
*As our time in Chile and Argentina is still on-going, our Month 10 review will include a more detailed breakdown of our spending for these two countries.  Expect daily averages for both to decrease since Patagonia was incredibly expensive and included also one $300pp plane ticket from Buenos Aires to Ushuaia.
As always, our full spending log is available from our menu under "Plan Your Trip."  This log currently includes our time in India, Chile, and Argentina (with the South America destinations currently on-going) and will include Africa and Mauritius shortly when we get a chance to compile our spending figures.
RTW Tally Snapshot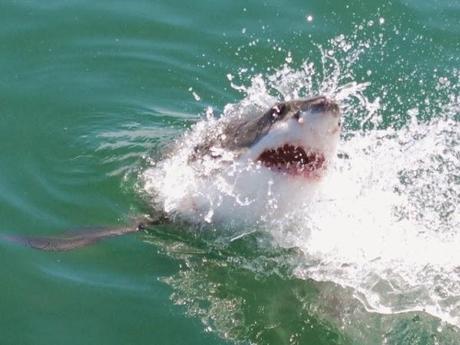 The last two months were quite impressive for our RTW Tally as we spent quite a bit of time traveling around and visited several amazing destinations. 
Days Traveling: 274 (+59)
Countries Visited: 29 (+7)
Dollars Spent (USD): $53,887 (+$8,085)
Pictures Taken (Jeremy):  19,989 (+5,002) 
Miles Traveled: 38,346 (+18,528) 
That is about the same as the previous 7 months combined!
   Planes: 20; Trains: 43
   Vehicles: 44; Ferries: 2
Days of Rain: 5 (+2.5) 
It was wet season in Africa
Sick Days: 9.5 (+0) 
Not in India anymore
Itinerary Changes: 4 (+2)
Arguments: 6 (+2)
Days Apart: 3 (+0)
Nights in a Dorm Bed: 27 (+8) 
S.America is expensive!
Combined Books Read: 36 (+9)
Bottles of Wine: 43 (+11)
Random Thoughts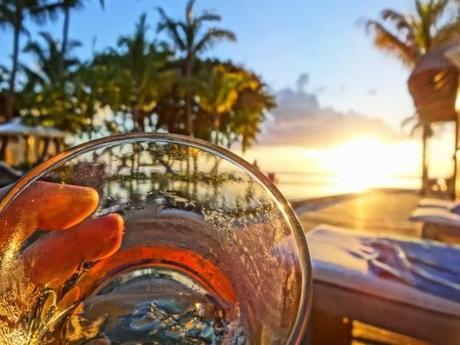 As with the last RTW trip covered on this site, these monthly updates are a great place to put in the little random details that we found interesting in the countries we visited that may not find their way into a full blog post.  The following are some of our favorites from the countries we visited in Months 8 and 9:
Namibia was by far the highlight of our journey in southern Africa.  The landscape change within the country was quite amazing as we traveled through the desert, mountains, and the national parks full of stellar wildlife viewing.
One of our favorite aspects about going on so many game drives in Africa is now we can name all the animal types pictured in Lion King's opening.  In fact, most of our tours felt like something out of the movie.
Our favorite animal encounter was when 10 rhinos circled a watering hole at a camp we were staying.  A little while later an elephant came by and scared most of them away except for three.  One of these was a baby which then proceeded to taunt the elephant until it provoked it too much and ran away scared (and repeated again a few more times).
As far as our G Adventures tour is concerned; however, we were less than impressed.  Our guide was one of the worst we've ever had and really brought the whole experience down (see post for more).
The full list of animals we saw were: eland, ostrich*, zebra*, springbok*, kudu*, oryx*, owl, lizard (large, small, and color changing), jackal, flamingo, meerkat, warthog, impala, lion (including 3 babies), elephant, black rhino, giraffe, wildebeest, hyaena, steinbock, red hartebeest, mongoose, white rhino, dig dig, klipsringer, sable, tsebe, buffalo, hippo, crocodile*, red lechwe, dung beatle.  

* denotes animals we ate while in Africa.

Buenos Aires was incredibly underwhelming and felt more like just another city than a popular destination for travelers.  We've met several visitors to S.America who agreed with this sentiment which was quite surprising.
Patagonia, on the other hand, is absolutely stunning.  From the mountains to the glaciers and hiking trails, this is truly a gorgeous part of the world.  But, like everything else, there is the price that goes along with it as the region is quite expensive.
Once we departed Ushuaia, we realized that we are beginning our journey home.  When at the end of the world that is pretty much the only direction you can go, and we're heading north until we get there!
We skipped the W circuit this go around in Torres del Paine National Park, Chile because we did not want to purchase all of our camping gear on arrival for the trek and the refugios are outlandishly overpriced for what you get. 
Likewise, we missed out on going to Antarctica because the last minute sale prices far exceeded our budget.  In 2010 it was not uncommon to find sale prices for $3,000 per person, but now most tours only offer $5,500 to $6,500 per person.  There was one departure for $3,900 two weeks after we had arrived to Ushuaia, and already had a waiting list. 
On the plus side, we are very excited to be in Spanish speaking countries to improve our understanding of the language.  Angie has been brushing up on her Spanish for the last several months and is getting pretty good, while I still know very little.  Once we get to cheaper destinations in the north we are considering renting an apartment for a month to take a comprehensive course to be, at a minimum, conversational.
To finish this summary, we only have three words left that need to be said:  Dulce de Leche.  Mmmm.
Future Posts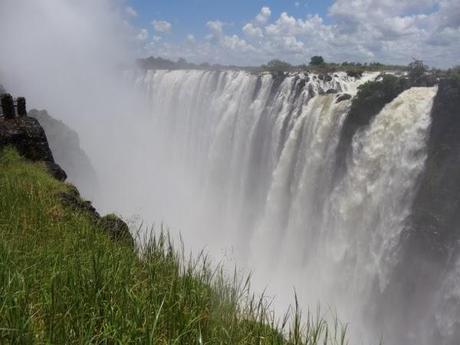 Since each month is limited on the number of days, we cannot write our posts fast enough to fit them all in!  But don't worry, we've got ideas for a lot of great posts for after this trip ends (if it ever does).  The following are a selection of some we're thinking of!
The Best Show on Earth - Around the Watering Hole at Night
Climbing Dune 45 in Namibia
Why You Should Book a Private Tour in Africa
Mokoro Photo Set in Okavango Delta, Botswana
Africa's Tasty Five
Underwhelmed in Buenos Aires (Coming Soon)
Becoming Friends With the Penguins in Punta Arenas
Full Day Paine Tour of Torres del Paine National Park Review
Business Class on a 12 Hour Flight
Surviving a 27 Hour Bus Ride in Argentina
...and more!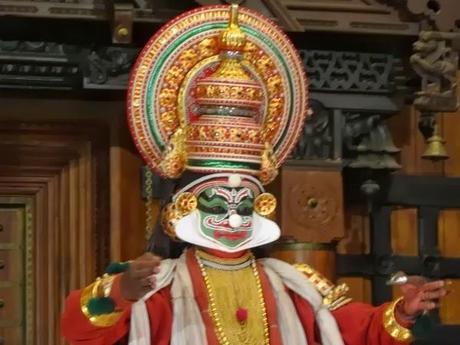 So, what is on our radar for Month 10? 
Much like most of the last month, we're making our way north through Argentina and Chile overland.  We'll be celebrating our dating anniversary and my (Jeremy's) birthday on a special stop-over in Easter Island, and Angie's birthday a few days later in, hopefully, the wine region of Mendoza, Argentina!  Not a bad way to celebrate 5-years together and our 28th birthdays.
Where else will we travel in Month 10? 
You'll just have to stick around to find out.
Is there something you'd like us to cover in our monthly reviews? Or perhaps something you'd like to see more or less of in our posts? Comment below to let us know and we'd be happy to feature it!