When I was studying Criminal Law at University, I volunteered to spend 5 days in a new prison that needed to be "dry run" to check for logistic problems, holes in the system (and walls). I had the best time trying to break out and only when they threatened to put me in Isolation I sat quietly in my cell (being so scared watching the movie Friday 13th by myself that I made them keep the lights on in my cell the whole night). What I did realise during these days was the total lack of responsibilities that made all of us lethargic and followers. They (the guards) decided when we were having lunch, got some fresh air and when we needed a shower. I do remember thinking: "no one will get better from spending more than 3 days in such a situation, you just stop living for the time being and will pick up your life where you left it when you entered prison". I do however emphasize that there are many other reasons (protect society, revenge etc) to lock people up, but improving their behaviour can't be one of them.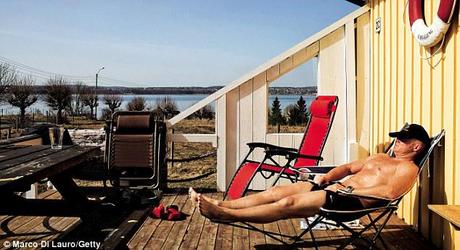 In The Netherlands 70% of the prisoners re-offend within a few years; in the UK this is even higher, with more than 70% committing a new crime within 1 year. But in a special prison in Norway only 16% of the prisoners come back. And that is not because it is such a harsh place: it's the world's first self-sustaining Ecological Prison, Bastoy prison. As a prison guard describes: 'The prison (build on an Island, housing 120 inmates and 35 guards) is fully self-sustaining and as green as possible in terms of recycling, solar panels and using horses instead of cars. It means that the inmates have plenty to do and plenty of contact with nature - the farm animals, wildlife, the fresh air and sea. We try to teach inmates that they are part of their environment and that if you harm nature or your fellow man it comes back to you.' The prisoners are responsible for growing, catching and preparing their own food: they grow crops, keep chicken, fish, make cheese and cut wood. This makes it possible to keep the prison low staffed and the cheapest in the country. After a day at work the inmates can relax on the beach (although Norway is not known for its 365 day a year beach-life), play some tennis, have visitors (3 hours a week) or go to the cinema. Of course there are rules,  no drugs, alcohol and violence, but the last time someone was removed from the Island was 2 years ago.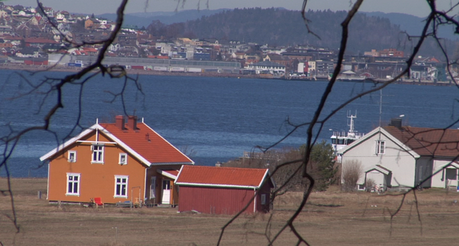 Looking at the re-offending figures, something seems to work. And as an old "inmate" I definitely see a sustainable future for this prison. Unless we decide to lock people away forever, it may be better to ensure the prisoners will fit in the regular society again and let them -in a controlled way- get used to their responsibilities and freedom.
I am not sure if it would work for me though, I'm not very good in keeping plants and flowers alive, nor in slaughtering a chicken, so in my case it would probably still end up in water and plain bread....
More Info:
« I confirm the subscription of this blog to the Paperblog service under the username thewritefuture »
Guardian, Jail less effective than community service
Rijksoverheid