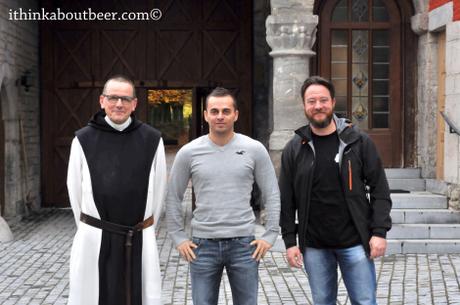 Friar Pierre and Benoit Minet of Rocherfort, Kevin Desmet of belgianbeergeek.be
Our tour started with a monk informing us that the tour leader, export manager Benoit Minet, was busy dealing with a Ukrainian truck that had showed up to pick up a shipment. The monk, Frere Pierre, would be our tour guide. That was truly a one of a kind tour! We had to immortalize it after with a photo.
You can follow Kevin's writing at Belgian Beer Geek.
This photo was taken on November 3rd, 2014.