Beer brat nachos let the northern Wisconsin tundra meet Tex-Mex in this unique matchup of gameday tailgating snack time eats.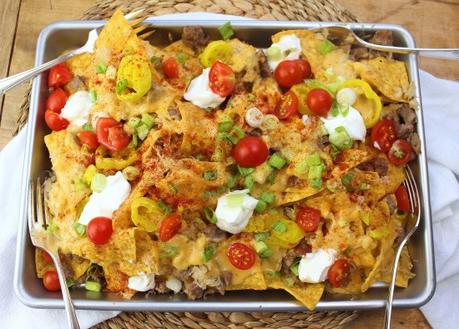 Beer Brat Nachos
By Sue Lau | Palatable Pastime
My recipe of the day is for Beer Brat Nachos with Foodie Extravaganza for National Nachos Day. After all, who doesn't love a pile of cheesy nachos?
Except, of course, you are probably expecting a pileup of doritos covered with cheese and a handful of jalapenos, right?
Being huge Green Bay Packer- backers here at Palatable, we do dig the bratwurst, which is done Sheboygan style (aka simmered in beer of course). And any self-respecting brat on a bun has to have the toppings du jour, and in this case that comes down to sauerkraut, a few bits and bobs of sundry sprinkles and beer cheese, of course.
Baked up on a quarter sheet tray you have a pileup worthy of four- pass the forks around or just let the guys dig in with their fingers. Napkins are always at the ready. So munch on, dudes!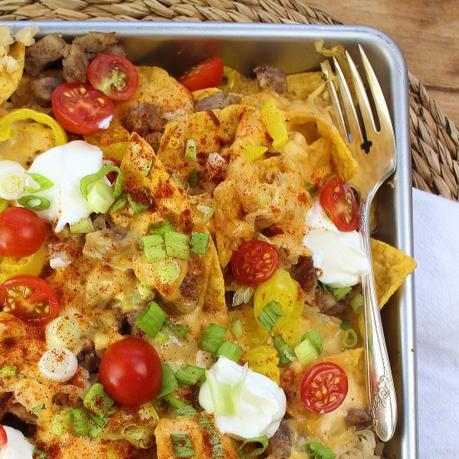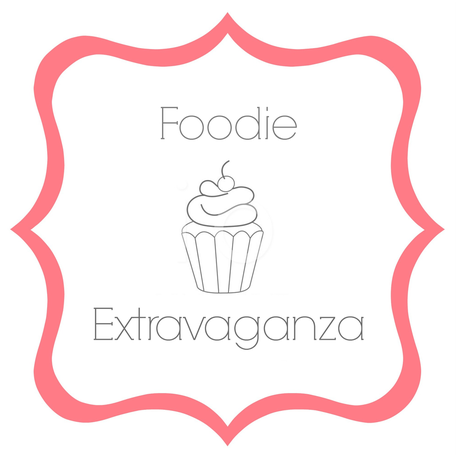 Foodie Extravaganza is where we celebrate obscure food holidays by cooking and baking together with the same ingredient or theme each month.
Posting day is always the first Wednesday of each month. If you are a blogger and would like to join our group and blog along with us, come join our Facebook page Foodie Extravaganza. We would love to have you! If you're a spectator looking for delicious tid-bits check out our Foodie Extravaganza Pinterest Board!
You Might Also Like: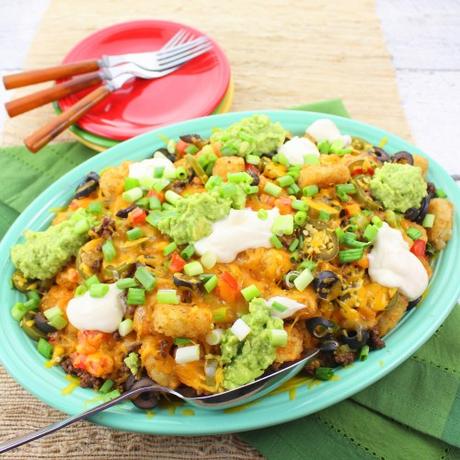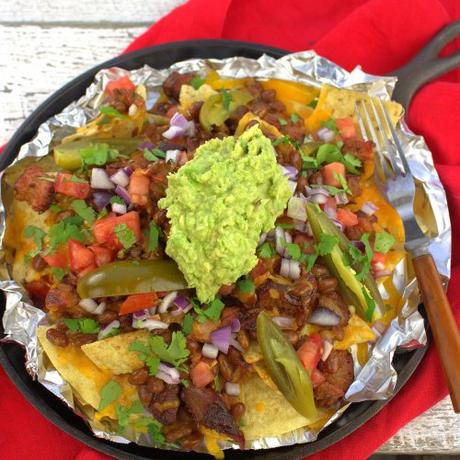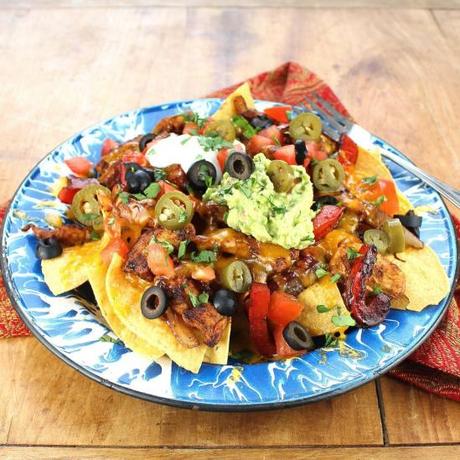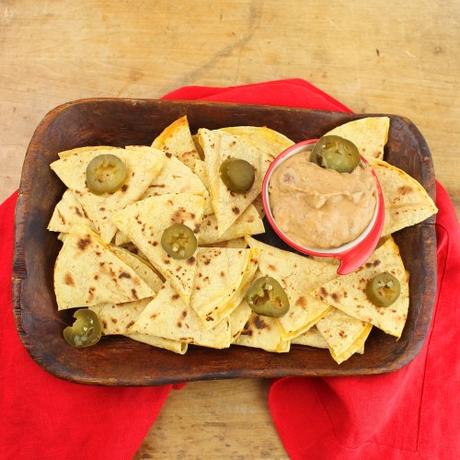 Beer Brat Nachos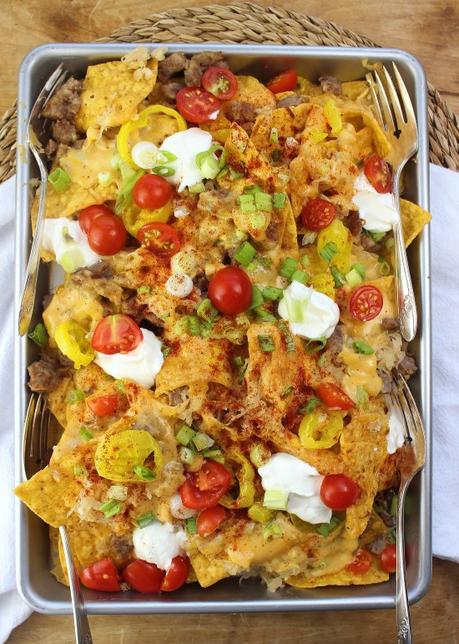 Beer Brat Nachos
Beer Brat Nachos