Savory beef and bean burritos stuffed with crunchy Cheetos make the perfect Tex-Mex treat for National Cheese Doodle Day.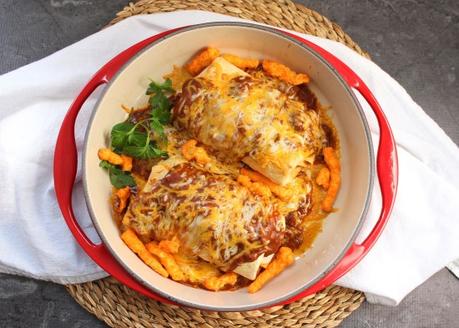 Beefy Cheeto Burrito
By Sue Lau | Palatable Pastime
My recipe of the day is for National Cheese Doodle Day and is a beefy cheeto burrito stuffed full of beef, beans and of course, cheese doodles.
Had you even known there was a special day for crunchy cheese snacks? I hadn't.
I heard these were named after the Wise cheese doodles. In our area it can be difficult to find those. Cheetos by Frito Lay is the biggest brand. But there are others.
I pondered for a bit of what to make using cheese doodles, other than eating them out of the bag on long road trips. I thought back to when I used to pack brown bag lunches to school as a kid and enjoyed putting chips and things into my sandwich for extra crunch.
So inside a burrito? Why not?
And at first I was going to cover them in a heap of lettuce and tomato the way I eat some burritos, but suddenly got a craving for a cheesy wet burrito so made these that style instead- but instead of the usual hybrid brown/enchilada sauce on those, I just went with chili- mostly because chili is great with the flavors of cheese curls.
My other blogging friends have added their inspiration for cooking with these as well! You can browse those below.
How would you use cheetos in a recipe if you had to come up with a new idea? Let me know in the comments below!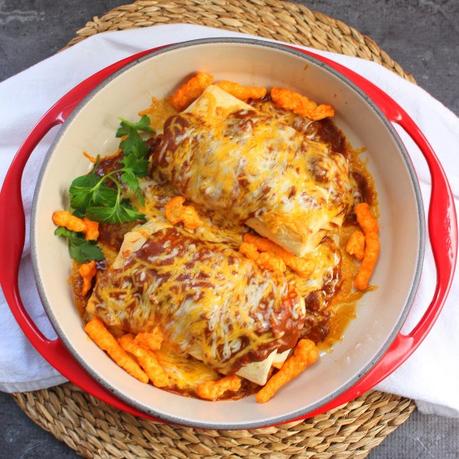 It's National Cheese Doodle Day!
Check out more creatively cheesy recipes: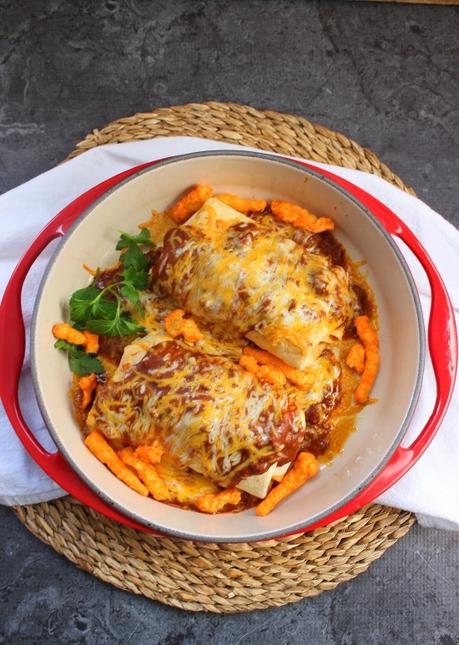 You Might Also Like: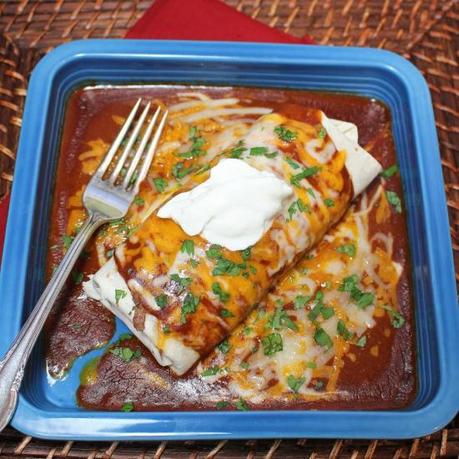 Family Favorite Recipes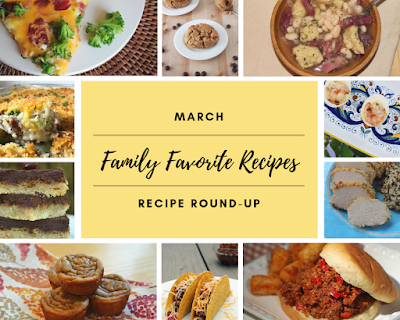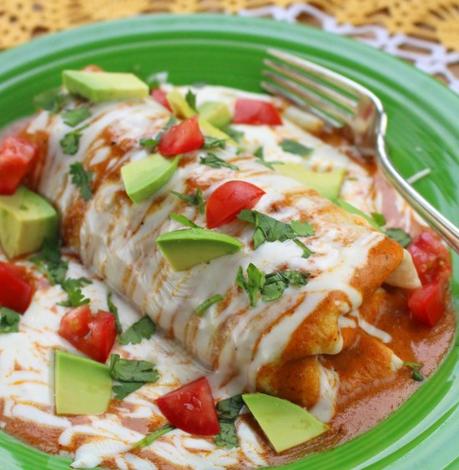 Layered Chili Mac & Cheese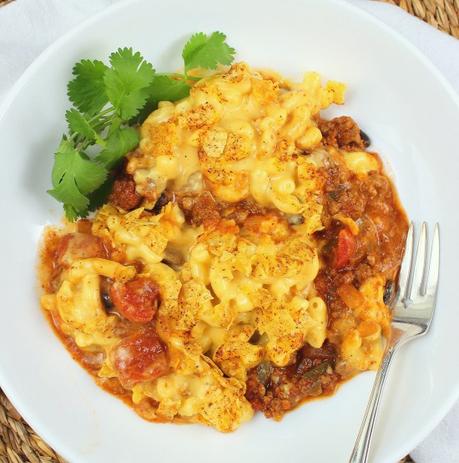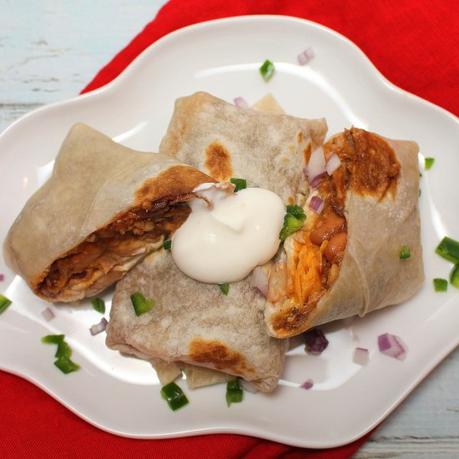 Beefy Cheeto Burritos
Author: Sue Lau | Palatable Pastime