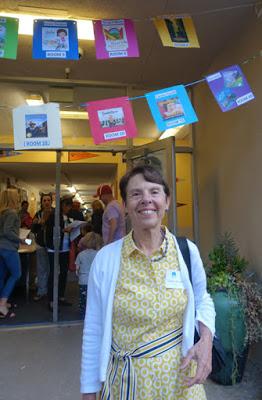 Last Friday evening the children of Westwood Charter Elementary in Los Angeles, California, came to school dressed in their pajamas ready to listen to stories from me and thirteen other children's book authors as part of the school's annual Bedtime Story Jam. In between sessions they ate milk and cookies and browsed for books at the book fair in the library.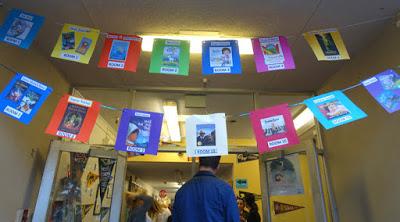 This was my second time to participate in this fun celebration of reading. I had two groups of very enthusiastic children and their parents in my room. I showed slides, read my book Hatching Chicks in Room 6, talked about birds and eggs and feathers, and signed books.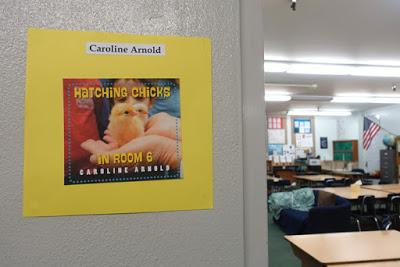 I thank Karen Boyarsky, my volunteer room host, for helping me to set up and for making sure that everything ran smoothly. Karen is a retired librarian and we discovered that we had met many years ago at another author event. We also found out that we both have an interest in birds, especially the California condor!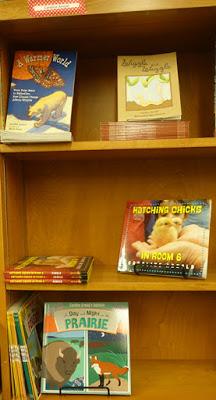 I also thank Jenna Carlston and the Bedtime Story Jam committee for inviting me and organizing this festive event. Afterward they sponsored a reception on the library patio for the authors-- a wonderful chance to relax, chat with other authors and enjoy delicious food. And I thank Mrs. Nelson's Book Fair Company for supplying my books for the event. I was pleased to see that so many had already been purchased by the night of the Story Jam.
During the course of the evening I saw several families I knew and enjoyed meeting many other students and parents. Westwood Charter is one of my neighborhood schools and it is always a pleasure to be part of a local event.