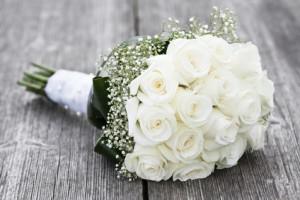 Mindy Weiss, wedding planner for many Hollywood celebrities such as Hillary Duff, Heidi Klum, and Kate Beckensale, shared tips for planning beautiful weddings in the September/October issue of the U.K. Edition of Brides magazine.
Here are tips she shared that may help you when working with your brides:
1) At her first meeting with brides, she asks them to tell her all about their wedding dreams
The brides Mindy works with are busy, so she asks them to tell her everything at their first meeting. By their second meeting, she gives them an idea of what their day will look like.
2) She makes sure the bride chooses her location carefully
Whether the space is indoors or outdoors, modern, vintage, or rustic, the venue will dictate the look and feel of the wedding. The bride should know what feeling she wants to create before selecting her site.
3) She pays close attention to table decorations
These are what guests will be looking at throughout most of the event. Mindy likes to mix a variety of vessels on a table, then she fills each of them with one variety of flower. She might put calla lilies in one vessel, peonies in a second, winterberries in another, then have all three on one table.
4) She believes white weddings are always in style
White can be done any time of year, on any budget, by any bride, even if it's not her first wedding (Heidi Klum did it for her second marriage). To keep a white wedding from looking too flat or cold, Mindy suggests using accent colors in the flowers and centerpieces. She used blush and cream flowers at Hillary Duff's white wedding.
You can read more white wedding tips from Mindy on the U.K. Brides magazine website.