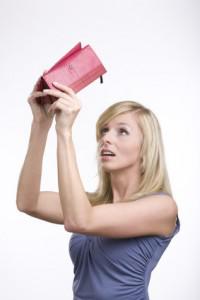 As a wedding planner, you'll want to share with your brides that it is the unexpected expenses that can add up and throw their wedding budget off course.
The current, January 2012, issue of Brides Magazine has a wedding budget guide that includes a list of surprise expenses that you should  share with your brides.
Here are 7 "surprise" expenses from both the article and my experience, that you'll want your brides to be prepared for:
1) Tips
The limo driver, hairstylist, manicurist, delivery people, waiters, bartender, band or DJ and anyone else who provides services should receive tips. Many times you will also get one from your brides.
2) Taxes
Most vendors will tell your brides the price of their products or services and say they are "plus tax." Unfortunately, many brides don't calculate how much that tax could actually be. Remind your brides that sales tax applies on almost everything, both products and services, and should be included in their budgets. (You may also need to be charging tax for your services, check the sales tax rules in your state.)
3) Additional postage fees
If your bride selects an invitation that is bulky or has a square or over-sized envelope, she will need to pay more than the normal cost of first class postage to mail it. Add to that the stamps for the RSVPs and postage could add up to be a hefty sum.
4) Alterations
Wedding dresses usually need alterations to fit perfectly. When a bride sets her dress budget she should include enough for alterations, which can be expensive if she wants or needs a lot of changes made to her dress.
5) Corkage and cake-cutting fees
Many brides don't know that if they provide their own wine, the caterer will charge a corkage fee for pouring it. If they use a baker who isn't affiliated with the caterer, they will be charged a cutting fee for the service.
6) Cosmetic dentistry
Brides want their smiles to look their best for their wedding photos so they invest in professional teeth whitening or veneers or they get their teeth straightened or fill in gaps and cracks. If this is something a bride is considering, she needs to add this to her wedding budget.
7) Change charges
If a bride has trouble making up her mind and makes changes to her contracts with vendors, they may charge her to do it. She should not make deposits or sign contracts until she is ready to make commitments.
If she asks you to spend unanticipated time on her wedding because she has made changes to your duties, be sure you let her know of additional charges right away, so your bill is not a surprise.